Advice
Creating a Culture of Success: Incentives and Teamwork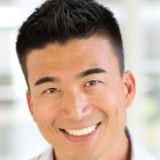 In the world of commercial real estate, where competition is keen among fellow brokers and rival firms, there is an alternative to this all-or-nothing model of zero-sum gain and individual success or failure. Through collaboration and sincere support – the creation of a culture conducive to long-term prosperity and respect – brokers can act as a team, on each project, for the good of their clients and the health of their own respective careers. 
We write these words from experience, as executives of BRC Advisors, an innovative, full-service commercial real estate company, headquartered in downtown Los Angeles with additional offices throughout Southern California, Arizona and Nevada.
And, thanks to our collective wisdom and feedback from landlords, tenants, building owners and developers, a universal theme presents itself – one that is already an inseparable part of our corporate identity – and a principle every business should embrace: Make your coworkers colleagues, not competitors; encourage collaboration on deals, which enhances morale, improves productivity and gives clients the service they deserve and the accessibility (to brokers) they expect.
This approach is not new, but often goes unfulfilled, ignored or forgotten. In our case, we value every relationship, provide the best resources to our associates for them to increase their earnings, broaden their visibility, mentor or learn from their colleagues and succeed within an organization dedicated to core values of respect, communication and leadership.
Credibility Starts at Home: Be a Force in Your City or Community
This emphasis on culture starts at home — literally. A company must foster a culture of collaboration by earning credibility within the city or community where it does business. For BRC, that city is Los Angeles.  It is a diverse, dynamic and distinctive area, which consists of investors, business owners and clients from throughout the world.
We understand the nuances of all the different sections and sub-sections that comprise the Greater Los Angeles Area, resulting in us having opened offices in each key part of town, so we may accommodate every individual on a local level.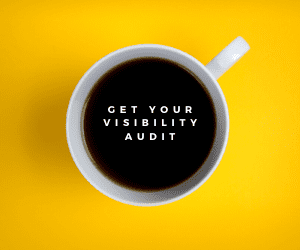 To be successful in a city – to enjoy the trust of current and prospective clients – involves patience, and a financial and emotional investment in a community. To be in and of a city – particularly one as exciting as Los Angeles – represents a commitment to a place and the results to prove it: The transactions, deals, partnerships and independent acclaim – from media and clients alike – to confirm a company, this company is here to stay.
Communicate to Convey Your Leadership and Cement Your Trust
The final part of this philosophy is communication. Sharing stories about deals and analyzing the successes and drawbacks (or failures) of each transaction makes a broker or any executive the means to improve and learn from a particular experience. In short, a person needs to know why a deal is a triumph or a setback (or failed to launch) because an adjustment in strategy can produce markedly better returns. In other words, a broker or any other professional must know where he or she is, so their destination is clear.
For example: Our brokers issue announcements about, and explain their work concerning, every transaction. Even as a matter of internal communications, so a company can stay apprised of its own breaking news, we believe that knowledge (about the spirit and direction of a firm, or goodwill amongst colleagues) is the most valuable commodity.
With these components in place – collaboration, community and communication – we can be an inspiration to our peers in the commercial real estate industry. We can also act as an icon of trust, evidence of what things are doable and worth aspiring to achieve.
This mutually beneficial arrangement is responsible for the rise of great brands and the loyalty of dedicated clients.  At BRC Advisors, we hold ourselves to the same high standards. Those rules can strengthen any company, in any industry, too.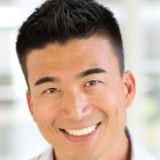 This guest post is courtesy of James Huang & Eddie Ha. Huang is the Principal and Founder of BRC Advisors, Inc. (www.brcadvisors.com) BRC Advisors is a full service commercial real estate company, headquartered in downtown Los Angeles with additional offices throughout Southern California, Arizona and Nevada. He can be reached at [email protected]
Eddie Ha is an Associate Director for BRC Advisors. He can be reached at [email protected].