No matter what sort of business an entrepreneur starts, finances are always always a major issue at the beginning. The budget is tight and every single purchase made takes planning and strategy to make sure it is worth the money being put into it. Trying to balance where the money goes can be difficult when so many areas seem to need attention. For example, generating leads with a limited marketing budget. How is the best way to do so when money is tight and you still need to attract clientele?
Rescue a CEO and CEO Blog Nation asked entrepreneurs for their tips on how to generate leads with a limited marketing budget.
Using the online world
Having tons of experience in the digital world, the obvious choice that comes to mind is to leverage online. Within the online medium, organizations with a limited budget have a few different options. Social media! The power of brand advocates and using that to reach out to a broader pool of customers is enormous. A slightly more expensive yet relatively cheap option is Pay-per-click (PPC) ads, you pay only when someone clicks on your ad. Advanced options for PPC ads also include paying per conversion. Outside of the online medium, referral programs can go a long way if implemented properly.
Thanks to Cameron Manderson, Flint Interactive
Use inbound marketing
Inbound Marketing is an effective way to generate leads if you're on a budget. Instead of spending money on ad space in newspapers, magazines, and tv or radio commercials, you invest in content. By creating content on their website they are increasing their SEO and can share the content via Social Media and e-mail. The concept combines all aspects of digital marketing to drive traffic to the website where you can have people fill out their information in exchange for yours. You give them a whitepaper or e-book, they provide their name, e-mail, company and any other data your looking for. They have now become a lead. Inbound Marketing allows businesses owners to control their marketing program rather than hoping someone sees their ad.
Thanks to Mike Wolfe, WAM Enterprises, LLC
Using online tools together
The best way to generate leads on a limited budget is with combining a few online tools and strategies that, together, can form a robust lead funnel for many organizations. Using WordPress blogs and optimizing for keywords that your audience is likely searching on, and publishing weekly, you can develop a magnet for buyers. Steady links and mentions in Social Media also boost these results. The difficulty for most people in implementing this strategy is that it takes time to develop and requires a consistent effort for months before it starts to pay off. Too many people give up too quickly, but I have seen this low cost strategy produce six figures monthly in leads for people that stick to it.
Thanks to Ron McDaniel, Buzzoodle
With strategic networking
The absolute best way to generate leads with a limited marketing budget is through strategic networking. Networking has traditionally been defined as a way to cultivate relationships for the purpose of building a professional network. Strategic networking is so much more. Being a strategic networker means that you are connecting with other people, both online and in person and forming meaningful relationships with mutual, profitable business benefits. In addition, you are setting yourself apart from everyone else by embracing a process that will provide you with a more cost-effective method of generating new business opportunities and ultimately more customers. Strategic networking embraces the standard principles of networking and extends the definition further by incorporating methods of execution that differentiate you from all the other networkers out there starting with your initial first impression and continuing through a relationship building process.
Thanks to Sheryl Johnson, BD-PRo Marketing Solutions
Free publicity via social media
Even though we've been in business a while, our advertising budget is still limited. We harness the use of free publicity via social media and blogs to get the most leads to our website. We currently have social network profiles for Facebook Twitter, Pinterest, Tumblr, Instagram, Youtube, Linkedin and Google+ for our business – we cross promote ourselves via these networks and continually look for ways to build and increase our followings. By expanding our social media presence we can increase our web footprint and make more people aware of our brand name. Additionally we will support bloggers by occasionally offering giveaways – the bloggers benefit from readership numbers increasing (everyone loves a giveaway) and we benefit by having the blog mention we are the sponsor of the contest.
Thanks to Erica Tevis, littlethingsfavors
Letting your friends help you
Networking is unbelievably important, but the lesson I learned is to start in my own backyard. It wasn't until about a year ago that I realized just how many people I knew that could help increase our sales: One friend is the Vice President of Advertising for a large media company who has been introducing me to some of her larger clients, and we've already had several purchases as a result. Another friend is a buyer for the largest college bookstore company – she placed an order last fall and is testing our Fraimz in 10 stores. A parent I met through volunteering at my kids' school is now one of our most productive sales reps.
Thanks to Valarie Moody, Fodeo
Collecting great testimonials
The most effective method for generating qualified sales leads is testimonials. Collect feedback from satisfied customers. Request their permission to post the best ones – that detail specific and/or unique benefits that they derive from your solution(s) or services(s). Tweet and post these to your social media and website, and sprinkle liberally into your sales collateral. Take your best testimonials and create full case studies that clearly spell out those benefits in greater detail. What your customers say about you is always considered more credible and therefore is a far more powerful sales tool than any advertising or promotion you could run. Testimonials are inexpensive to collect and post – but they can be a real goldmine in generating qualified leads for your business.
Thanks to Grace Dunklee Cohen, Anthorne Group PR
Adding video to your site
Adding a video to your website is the most leveraged marketing investment – in terms of both time and money – that a small business can make. According to recent studies, a video clip can make your page 53 times more likely to show up on the first page of a Google search. Several published experiments have shown that a video clip can move a website to the first page of a Google search in 30 minutes, and can move it to one of the top positions on the search within 24 hours. There are other benefits in addition to improved search results. Studies show that adding a video increases phone calls by an average of 20%, increases clicks by 33%, and causes visitors to spend 344% more time on site. And a recent study shows that if visitors like the video on the page, they are almost twice as likely to buy the company's product or service. You can get a professionally-produced video for $500 or less, and you don't have to lift a finger. There is no other marketing tool that does so much for so little.
Thanks to Alfred Poor, The Center for Small Business
Building credibility
One of the very best ways I have generated leads with a very small budget is by writing articles for my own blog as well as for other sites. Writing content about food and cooking has allowed me to build credibility and trust with my prospective clients. It has led people to contact me over other personal chefs in the area because as one client told me, "I feel like I know you already!" It has even resulted in reporters contacting me when they are looking for food experts for their upcoming articles. The content I have created in the past continues to serve as helpful resource material and brings me new readers on daily basis helping me to build my email list.
Thanks to Fran Davis, The Flavorful Fork
Continue using traditional media
In our technology-driven world, the good news for marketers is that lead generation does not have to take a huge investment. Traditional media still have a place, but the Internet and social media make it more cost-effective than ever to raise awareness, generate leads and ultimately create sales. The process of lead generation is the same as it ever way, but the tools to reach those prospects have changed. At the outset, regardless of the media being used, it is critical that marketers thoroughly understand their target audience, not only to identify the best communication channels, but also to help develop compelling messages designed to achieve measurable results. The more time and effort spent here, the better results will be in the long run. Importantly, big is not always better — a list of 10,000 prospects that you don't know much about is likely to be far less valuable than a list of a few highly-qualified prospects.
Thanks to Linda Pophal, Strategic Communications, LLC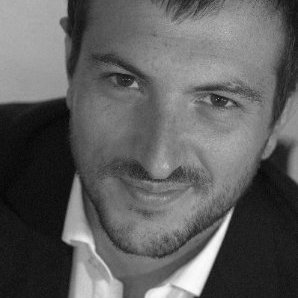 Build reliable connections
*Pitch your network* Whether you sale high price services and items or basic products, chances are that your close network will have at least 1 connection with someone interested in your service. Go on Linkedin, craft that nice and personalised email asking your friends, ex-colleague and general industry folks that likes you to give you a helping hand. Invite them to catchup for coffee, not only you might get leads, you will also maintain your network. If you do get a lead and sign a business in, make sure you send the referring friend a personalised gift. *Client referrals* What's best than having an existing client bringing you extra work. Offer them a discount on your next invoice for any new business you sign in. This generally works best with people you worked (well) with for a certain time. *SEO* Do your kwd research (use Adwords external tools), Find those kwds most likely to bring you the right traff ic: Longer queries drive lower but more qualified search volume. Check your competition. build links and mentions by creating relationships and awesome content.
Thanks to Frederic Chanut, In Marketing We Trust