Finances
Finding finances by cutting costs on essential personal expenditures
It's no secret that starting up a business up from scratch can be incredibly challenging. Not everyone can get the finance they need to make a startup a little more forgiving and their home life a little more comfortable.
If this sounds like the category you fall into, then read on for some simple tips and advice on how to skimp and save on essential personal expenditures. You might just take something away that you hadn't thought about before!
Don't let food eat up your budget
As a business owner who may have to fit your meals around your working day, you could potentially spend a fortune on food alone if you're not careful. The best method for saving money on your grocery shopping is to cook large quantities at one time and try to spread it out.
Think about the kinds of food you can buy in large quantities that are relatively cheap. Meals based around ingredients like pasta, potatoes, rice and other foods high in carbohydrates can easily to made to cover several meals, as well as frozen to be eaten at a later date. Also consider that the so called "no frills" items in supermarkets are often found to be just as good as leading brands in blind taste tests, despite costing a fraction of the price.
Put the brakes of your driving
For some entrepreneurs, driving is a necessity. For others, it is a convenience, yet its costs can drive them crazy!
Bearing in mind the ever increasing costs of insurance, vehicle maintenance and fuel, it's always worth thinking about whether you really need to turn the engine on. Is the journey within walking distance? If not, could you bike it? Have you checked that there isn't a frequent and reliable train or bus service, for which buying a monthly pass could be a great money-saver?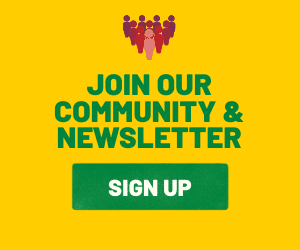 No need to go from old rags to riches
There's no shame in purchasing used or discounted clothing. You can save an absolute fortune buying used clothes and, if you shop around, you can usually root out brand new items at reduced prices. Such are the wonders of the modern world that you needn't even leave your home or office to do this, with thousands of bargains available online via sites like eBay.
It's certainly worth keeping your eyes open for thrift sales too, and don't feel too odd about doing it. In this economic climate, we can assure you there are a lot more people doing it than you just might think.
Stay on the ball to keep bills low
You could potentially save hundreds of dollars a year on domestic bills, simply by switching your utility companies to cheaper providers when they are on offer. With the industry being very competitive, it's always worth keeping an eye on the latest packages in your area.
As obvious as it may seem, just turning the lights and electrical appliances off at the walls when not in use can save a considerable sum of money each month – something many home and business owners forget to do. Another way to save money is to dry clothes outside in warm weather, rather than in dryers or on radiators.
These points cover just a few of the obvious, yet easily forgotten, ways that you can save money. Hopefully, you'll be able to expand on this list and come up with more personally adapted ways of saving cash. The money you save – and we know every dime counts when you're starting a business – should go some way towards your new company's venture.
This guest post is courtesy of Peter. He is a successful entrepreneur who knows all too well how hard it is for a new startup business to get a footing in the beginning of its operation. Peter writes about business strategies in his spare time, offering help to other entrepreneurs. In 2004, he hit gold when he bought into the Minuteman Press Franchise and has never looked back: http://www.shop.minutemanpress.com/franchise/