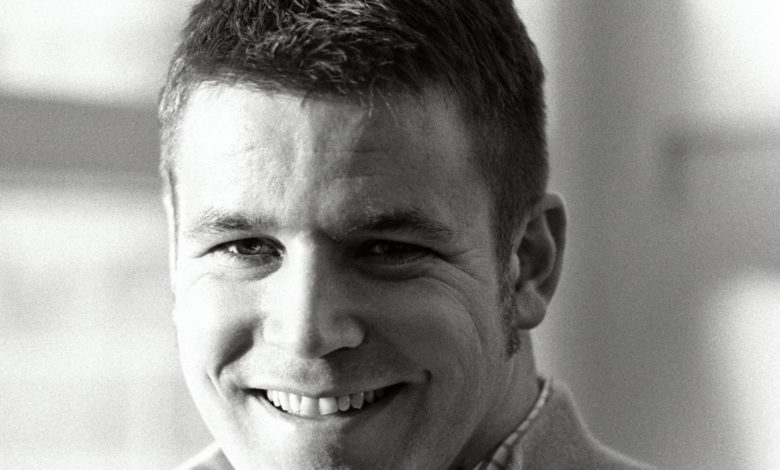 Apps are everywhere these days. There's an App to remind you to take your food out of the oven, an App to teach you how to marinade chicken and a bounty of other Apps ranging from the constructive to the launching-birds-into-structures variety. Although Angry Birds might be good for passing the time during a boring business meeting or a quick break in work at the office, there are some Apps which only aim to assist you with said business. These Apps can help you do anything from balance your business schedule to helping you be your own bookkeeper. Below we've rounded up some of the best business Apps to help you manage your business life on the go.
Like CEO Blog Nation on Facebook! 
Vbout
Vbout.com is a do it yourself marketing agency suite for brick and mortar. With vbout.com you can manage all your social media marketing (facebook, foursquare, twitter, pinterest), email marketing, track online reviews (yelp, trip advisor, zagat, google reviews and more) as well as collect direct customer feedback through a dedicated, mobile friendly page and a QR code. The software has a franchise module that lets you toggle between multiple locations and a suite of analytics to measure your social engagement, reviews and quality of service.
Thanks to Dana Humphrey, Whitegate PR
Related Post: Benefits of Employee Telecommuting
Cardmunch
For me, one of the most important business apps that I use is from LinkedIn called 'CardMunch.' CardMunch is an app that takes a picture of a business card and transcribes it for you. The information from that card is then automatically entered into your contacts while also offering you an opportunity to connect with that person on LinkedIn right from their contact info on the screen. I use it daily with people that I meet. I now 'Munch' every business card I get! I am also a heavy user of Evernote, as it allows a business owner to get pretty close to paperless with notes, links and documents. With apps for the phone, iPad and computer, it's allowed me to have all of my notes from meetings synced to every device almost immediately.
Thanks to Dana VanDen Heuvel, MarketingSavant
Hours tracking
As a distributed company, we believe in letting people work when and where they want. To keep everyone focused on production, we pay hourly instead of salary, and use our time tracking app, Hours Tracking, to give both employees and managers insight into what everyone's working on. Accurately tracking our hours in real time has also dramatically streamlined our invoicing and payroll processes while enabling us to serve our customers better and faster.
Thanks to Eric Scott, Dolphin Micro, Inc
Verbalizelt
Computer translation apps and services have existed for years for business owners. But machine translation neglects the demand for reliable instant communication, missing the single most important characteristic of any real-life conversation, the human element. For business travelers, it can mean the difference between a successful or failed deal. No computer can replace what real humans do, which is why I created VerbalizeIt , a unique multi-platform language translation solution that connects users via App, phone, Skype or computer, with LIVE human translators. VerbalizeIt instantly connects users with human translators that can instantly facilitate a conversation with anyone, anywhere in real-time. The biggest use is on the corporate side where businesses now have an immediate interpreter to communicate with clients, vendors and customers all over the globe. Using a global network of more than 3,000 human language translators, users tell the VerbalizeIt translator what they want to say, and their message is instantly relayed in the language of whoever users are trying to converse. The other person's response is then instantly translated to allow an immediate conversation.
Thanks to Ryan Frankel, VerbalizeIt
Related Post: The Mobile Industry
UberConference
We've all been annoyed by teleconferences, trying to figure out who's on the call or who just spoke, not hearing clearly and not having an easy way to use advanced features. UberConference is a teleconferencing service with iPhone and Android apps that addresses those issues and more, delivering everything from a dial-out service to participants, call recordings saved to Evernote, and access to public social media information on each participant from Twitter, LinkedIn, Google+ and Facebook. The UberConference apps also make it easy to create conference calls on the fly, letting you add people directly from your mobile device's address book, so it's easy to create a teleconference from the airport, the back of a cab or on the way to coach your kids' Little League team. We all do it. Now there's a better way.
Thanks to Craig Walker, Firespotter Labs
GoToMeeting
Best Business App-GoToMeeting by Citrix. With GoToMeeting on either my iPhone, iPad or iPad Mini I can take part on business collaboration sessions wherever and whenever I'm connected to the Internet. Audio and video quality is super and the ability to take part and join in the session is so easy. All you need to know is the conference session number. You can also host sessions too just as easily.
Thanks to Andy Abramson, Comunicano
Google Drive
A former intern contacted me to share the good news of their new post-college gig. In addition to thanking me for the recommendation, he added that his on-boarding experience has been a nightmare. He'd spent days waiting to get a login for the company computer and constantly found himself asking around for needed documents. The one thing his internship hadn't prepared him for was the inefficiencies of companies that still rely on corporate computers and hard-drives to save and disseminate information. If I were to download a document today, it would likely be outdated tomorrow when the new numbers arrive, a new best practice gets discovered, or a new strategy becomes needed. So, we rely heavily on cloud-based storage of which Google Drive is a large part. It streamlines rapid change and growth seamlessly where it would otherwise be sluggish and unseemly.
Thanks to Manpreet Singh, Seva Call
Dropbox
Here's why I use Dropbox: I was having a coffee with my fiance at an outdoor cafe in the sun today and she wanted to show me a photo of something we'd found online a while ago. As we'd put it in our shared Dropbox folder she just wiped her iPhone out and gave me a look! Then on the way home a client rang me with a very obscure question however I knew I had the answer written down in a guide on my computer. Then I remembered that it was in my dropbox so I pulled over, found the pdf and gave her the answer in a matter of minutes! I didn't have to add it to my ToDo list and it meant I could keep chilling out with my partner on our day off – love it!
Thanks to Elliott Bailey, iAdrenalin
Related Post: How to Effectively Use Email Marketing
BizXpenseTracker
BizXpenseTracker, is an amazingly full-featured business expense tracker for iOS ($4.99, iTunes App Store.) This app makes it incredibly easy to accurately track business mileage (one of the most overlooked tax deductions in my experience), time spent on projects, and categorized general expenses. It even offers OCR on photos of receipts. It automatically can track mileage between 2 points as accurately as Google Maps. Finally, it can export all data and generates reports that make it easy to organize yourself come tax season. Highly recommended.
Thanks to Cappy Popp, Thought Labs
GoToMyPC
GoToMyPC – Has been the most valuable APP for our business and lifestyle. It allows me to access my company information from my iPad, smart phone, or laptop anywhere I travel. This February I was in Tampa, FL and we had a major outage of our Order Manager Software in Ohio. The Order Manager is the heart of our business. Instead of flying back to Ohio, I accessed the computers that were causing the problem and we were back up and running in about an hour.
Thanks to Bob Shirilla, Simply Custom Bags