Startup
Surf Air Receives FAA Approval; Private Air Travel Service Ready to Embark on a Revolution
Surf Air Receives FAA Approval; Private Air Travel Service Ready to Embark on a Revolution 
~ Santa Monica-based startup also secures additional funding to
bolster team and expansion ~
LOS ANGELES (June 3, 2013) – The highly anticipated membership-based private air service, Surf Air, today announced the receipt of its FAA Operating Certificate and a B round of funding led by Velos Partners and Base Ventures. Funding will enable Surf Air to grow its expanding team of industry-leading pilots and customer care associates and scale for future growth.
"The current airline industry is flawed and bogged down by bureaucracy and red tape – its begging for disruption and innovation, especially when it comes to business or commuter-style air travel," said Jared Reitzin, CEO of MobileStorm, Inc., and potential Member. "Surf Air is the first emerging company I've seen that truly gets and marries simplified travel and an enhanced customer-centric experience."
Starting June 12, Surf Air will introduce its Founding Members to a new, convenient and affordable way of air travel between the Los Angeles metro area and San Francisco Bay Area. For a nominal monthly fee, Members will have access to unlimited monthly intrastate flights and guest passes, exclusive member events and access to the first-class members-only concierge service.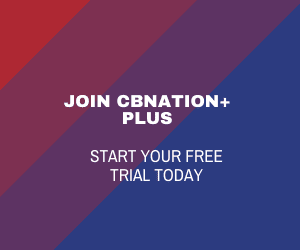 "As investors we try to back smart founders pursuing bold ideas," said Erik Moore, early investor in Zappos and founder and managing director of Base Ventures. "It's clear that people are craving a service like Surf Air based on the number of people who have signed up for membership at the concept stage and well before the service was available."
Surf Air plans to expand its routes in the coming months. For more information visit us at www.surfair.com, like us on Facebook, follow us on Twitter and subscribe to our YouTube channel.
About Surf Air
Surf Air is an all-you-can-fly private air travel membership that provides business and leisure travelers with exclusive, hassle-free air travel, saving valuable time and money. The company provides first-class service on executive aircraft to and from convenient local airports in the San Francisco Bay Area and Los Angeles metro area, with extended service to additional locations to follow. Operating out of local mid-sized airports, Surf Air offers an affordable and sophisticated travel experience for frequent regional travelers. For more information please visit www.surfair.com.
Media Contact:
Katie Gerber
451 Marketing
###