Advice
How Employers Can Help Employees Stretch A Holiday Paycheck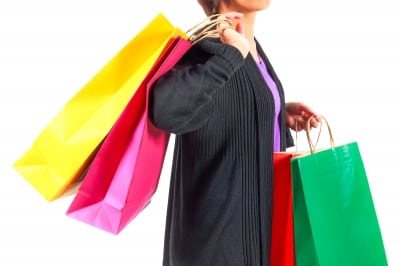 Employers: Give your employees a gift they'll use over and over again – the know-how to stretch a holiday paycheck
As the holidays approach, a recurring subject seems to come up each year. How am I going to buy all the extra stuff I need to buy for the holidays, when I live from paycheck to paycheck as it is? Unfortunately, year to year, the cost of goods rises, while many times paychecks do not. For many people, it is not so much that they cannot afford all that they want for the holidays, it's more that they cannot afford it all at one time. Show your employees you care by encouraging a little planning on their part and sharing the following tips that will help nearly anyone provide a great holiday season for those they care about.
One of the least thought about options people have in preparing for the holiday spending spree is to look into their payroll withholding allowances. Many employees look forward to a bigger refund each year, but remember, every dollar that you receive back in 2014 is a dollar that you lent the government, tax-free, for an entire year. Also, many people receive their refunds at the beginning of the year, and have long spent that money before the holidays arrive. Dividing that refund out over all of your paychecks throughout a year can ease the burden of the holiday season and put extra money in your pocket throughout the year. Just be careful to not under-withhold and end up owing the government a big chunk each year.
Perhaps the best holiday advice you can get is to make lists and stick to them. Many people could save a large amount of money if they set a budget and stick to it. A good place to start is to decide how much you can comfortably spend, list out all of your holiday expenses (such as groceries, gifts for friends and travel expenses) and allocate a portion of your budget to each one. Once you have set a limit for each item on your list, it makes it much easier to shop for things and helps prevent impulse buys.
Start buying early. Why wait until a week or two out to buy gifts and food? To help ease the burden of holiday expenses, start buying gifts and non-perishable food items early. By adding $10 to $20 to the bill of each department store or grocery store trip for a few weeks or months, you could potentially save yourself from having to fork out hundreds of dollars right before the holidays.
Look for sales whenever possible. As the holiday season draws nearer, stores want to entice customers to buy from them, which typically leads to massive price cuts on popular items. Clipping coupons and checking online websites can lead to substantial savings. Many times stores even do special deals for the holidays such as the classic "buy 10 gallons of milk, get a free turkey" deal grocery store chains sometimes promote. Anytime you can save money by spending less on items you were going buy to anyway or on items on your holiday list, it is a huge win.
Take advantage of national big box store special shopping days. Black Friday and Cyber Monday are two of the best times to buy gifts. Many items can be purchased from 20 to 90 percent off of regular retail prices on these days. Checking with your local retailers for their sales ad prior to the sale can help you stick to your planned budget when shopping. One caution, if shopping on Black Friday or Cyber Monday, you also need to be cautious as many of these sales can entice you to impulse buy bargain items not on your list, and thus, leaving your pocketbook a little short.
It's just one season. Above all, it is important to remember that holidays come and go. It is not worth putting yourself in financial hardship, or credit card debt, to give every person you know a nice gift or to throw the biggest holiday party. Creating a budget can help you keep the spending to a comfortable level for you and your family.
Matthew Sanford, director of tax and compliance for Payroll Center Inc.