While I have always worked to apply an entrepreneurial approach to my different professional roles, before I ventured out on my own, that entrepreneurial spirit was applied within the walls of an employer that cut me a check twice a month.  It wasn't until I went out on my own that I learned the truly important lessons of starting something new. Unfortunately, along with those lessons, sometimes comes the pain of making necessary mistakes. Here are a few things I learned that you might consider applying to your own entrepreneurial ventures:
Don't cut the cord until you have customers. For many years, I wanted out of the corporate world in the worst way. But, when I finally cut the cord in pursuit of my own business, I assumed I would snap my fingers and customers would appear. I'm not sure what I thinking, but I learned very quickly that it doesn't work that way. I had to take on some less than sexy sub-contracts to pay the bills. But, it taught me to balance my want for independence with reality.  My bills weren't going away and I had a while to wait until I could bring in enough consistent revenue to operate a business. Looking back, I would have lined up smaller projects while still employed to build momentum and get used to operating a business before diving right in.
Always remember cash is king. This one 'should be' a no-brainer, right? It's the one consistent thing that gets drilled into your head reading articles on entrepreneurship or listening to speakers talk about the trials and tribulations of starting a new venture. But, having come from a corporate environment, I never appreciated cash flow until it was my own cash I was dealing with. It's amazing how easy it is to rack up debt than you should when you don't have a consistent source of cash coming in.  It's critical not to spend too much on the back-end trying to get started.  Your ability to bring in steady revenue (cash) should always stay at the forefront of your plans.
Don't become overly dependent on big customers. When you land that first big customer, it's a great feeling. You pour your heart and soul into knocking it out of the park for them, and the big paydays make everything seem worth it all.  But then reality hits…nothing lasts forever.  If you've put all of your eggs in one basket, you're going to be in a world of hurt if that customer goes away.  So, be sure to cultivate enough smaller customers to fill the void, or at least soften the blow until you can get another large customer on board.
Don't grow for the sake of growth. Having lived in San Francisco during the Dot Com boom (and subsequent bust), I assumed that the point of starting a business was to grow fast and exit.  But, there's a funny thing about growth – it doesn't happen just because you want or expect it to.  And if you overbuild your infrastructure too early and the growth doesn't happen, you get to experience the joys of unsustainable overhead and having to spend valuable bandwidth right-sizing, instead of managing to the natural scale of the business.  Having learned a thing or two since starting my own business, I'm now of the mind that it's fine to prepare for growth and be agile enough to capture the opportunity when it does happen. But, you don't need to heavily invest, expecting it to happen, unless you've have a solid level of certainty that what you're seeing on the horizon is a sustainable uptick and not just a peak in the normal ebb and flow of business cycles.
Keep in mind: bad hires are more painful than you can imagine. If you've been a manager in the corporate world, you know what a bad hire can do to your team. But you have no idea how painful a bad hire really can be until it's your company and you're just starting up. You hear horror stories and you think it can never happen to you – and I hope it never does happen to you. But, if it does, it can cut deep.  If you're just starting out and really need to hire someone, hire them as a contractor or on a part time basis to start, until you know it will work out long-term. Or hire someone you have worked with previously and already trust.  A bad hire can make you wonder why you ever started your business in the first place. It's that bad. So, protecting yourself in this area is a must.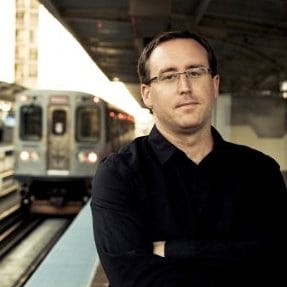 This guest post is courtesy of Mike Topalovich. He founded Delivered Innovation in 2006, when he saw that SaaS would radically change the way IT services are delivered and consumed.  Prior, he oversaw global application operations at Siebel Systems.  When Mike's not at work, you can find him at Chicago neighborhood festivals, coaching baseball, or watching Blackhawks games.