None of us are ever going to reach a place in life where we encounter no disappointments at all. Failing to satisfy hoards of expectations, desires or hopes in personal or professional life is only natural. So, don't beat yourself up. We cannot dodge all disappointments that come our way but we can certainly learn to pick ourselves up.
When disappointment weighs on you like a giant rock, you can either 'allow' it to mow you down or motivate yourself to keep going. It isn't easy but you cannot risk dropping yourself in a bottomless pit, can you?
You need to act before setbacks color your little world with smokescreen.
Here's a selection of useful tips on how you can motivate yourself during the time of disappointment: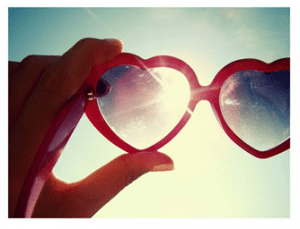 Step 1: Shift Your Focus
To begin with, you need to focus on something that makes you feel loved & valued.
Do NOT allow your mind to dwell on a failure, no matter how small or big it is. The snowball effect can be devastating.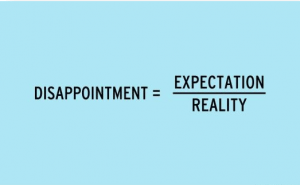 Step 2: Reevaluate Your Expectations
While there should almost certainly be no excuses for failures, you may also need to evaluate if the expectations you had set were unrealistic.
Reflect on hopes and actual outcomes.
Do not stay mired in unproductive activities.
Step 3: Set New Goals and Prepare a New Plan
What if the old plan didn't work?
What if you didn't get that dream job you always wanted or your newly founded company is going through an abrupt financial turmoil?
Once you successfully step out of the 'frustration zone' by shifting your focus, it is now time to set new goals. If you yearn to focus on one goal that first left you disappointed, even better. Hit harder this time and keep doing that.
Be descriptive. Write it down. Write in 'present tense.'
Read it often. Since your subconscious mind has probably undergone some negative programming, it is now time to do some reprogramming.
Remember, when you survive depression or failures, you always come out stronger.
Step 4: Visualize Favorable Outcomes
Now that you've shifted your focus, done some retrospection and decided on goals, it is easy for you to motivate yourself.
Motivation is always objective. Two necessary conditions for anyone to feel highly motivated to do something are:
Goal – You're going somewhere
Hope – You are hopeful of getting there
Spend at least 15 minutes each day visualizing various favorable outcomes.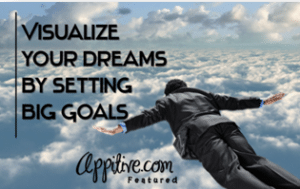 If a dream job is what you need, see yourself working at a company of your choice.
If you want to re-enter the market with a new product after having failed the last time, see yourself as a successful entrepreneur; imagine everything from the shop front store to people using your products.
Let your mind believe that you will succeed. It will work out the rest for you!
This guest post is via Jonathan Curran is the author and founder of PROMOTIVATE Speakers Agency. They represent the UK's leading motivational, business, adventure, political and conference speakers. You can follow them on Google+ page to get latest updates.