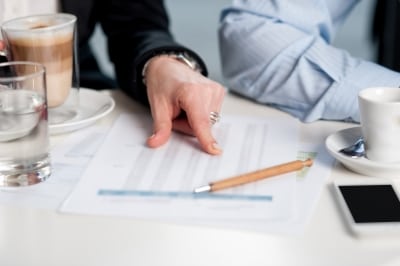 There's nothing wrong with asking for advice. It doesn't matter if you're a veteran business owner or just getting your feet wet in the deep end of the entrepreneurial lake. Advice can be delivered in many forms. You might get a wake-up call from a peer or mentor on your performance. It might be a huge motivational speech from someone you hadn't considered to be in the 'business' field. The point of advice is to help. We rounded up a list of advice from entrepreneurs and business owners. Maybe you'll find someone you need on the list.
1) Passion
Whatever business you decide to go into, choose something you are genuinely passionate about. Passion is what separates the good from the truly great. Passion will see you through the inevitable challenges you will face. Stay focused; set your heart, mind and actions on making a unique contribution that leaves a lasting imprint. Your success will be in direct correlation with how successfully you have channeled your passion into worthy actions.
Thanks to Danielle Yates, Headcovers Unlimited!
2) 5 Things
(1) Be good at home before you go global- If your business is not competitive in your home country, problems will be magnified in all other countries. (2) Visit local retailers and watch consumers- the offline retail environment in each country shapes the online behavior and preferences of shoppers (3) Fine tune
marketing
to match temperament- the acquisition channel affects offerings by region (EU prefers tablets but US and Brazil prefer mobile devices) and understand regional affiliations that drive consumer behavior. (4) Compare numbers to find weaknesses- analyze the sales and check out funnels by country to assess trends and conversion rates. (5) Get natives to do the work, even at global headquarters- Interests are very different in each region and alien behavior alienates consumers/ sellers. Remember: You don't have to be perfect just better than the competition.
3) Divide Your Daily Activities
Business should serve your life, your life should not serve your business! As small business owners we ware many hats from 'Marketing Manager' to 'Head Coffee Maker' and everything in-between so it is easy to get off track and not focus on the key activities to drive business. The best advice I have received and have made into a personal habit is to divide your daily activities into thirds; 1) Immediate revenue generators 2)Future revenue generators and 3)Administrative tasks.
Thanks to Lisa Baker-King, LBK Kreatives!
4) Honesty
Honesty is always the best policy. For you to maintain business success in any industry your business partners, employees, clients and vendors must always know that you will always be honest with them. Once your integrity becomes questionable employees will have a difficult time trusting you with their livelihood, clients will have a tough time trusting your work product and future results, partners will never be able to feel secure with you and vendors will be less willing to make exceptions for you or go out of their way for you. So no matter how bad the news is or how difficult it is to do so, ALWAYS be honest; your future business viability and growth depends on it!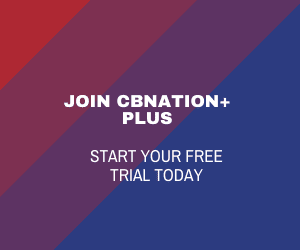 Thanks to Tali Raphaely, Armour Title Company!
5) Don't Do Everything
Progress can be made in many ways, but getting the best out of yourself means both pushing limits internally and knowing when to let the people you've hired and trust to get the job done, to do just that. Many business people lean towards perfectionism and that's usually a good thing, but from time to time it can get in the way. A solid solution from the team today is often far better than a terrific executive solution tomorrow.
Thanks to Alexander Ruggie, 911 Restoration!
6) Love and Passion
Pick a small group of people that you can pour your life into and they want to pour into you. Focus on a core group of clients and find ways to serve them beyond anything that have ever received. Don't be controlled by fear.. Make decisions based on love. Work hard with passion.
Thanks to John M. Crossman, Crossman & Company!
7) Keep Reading – You're Still Learning
Reading and studying was not just for 11pm, the night before a big test in college. As an entrepreneur/business owner it is vital to continue reading. Business sectors change, competition enters and exits, and new tools are created to make your life easier. Some ways of keeping up-to-date are: joining LinkedIn groups and subscribing to member posts, follow popular bloggers/news sites within your field (and other fields that can have a huge impact on you), and follow business experts on Twitter. Knowledge really is power when you start as a small fish in a big pond!
Thanks to Evin C. Anderson, Waverly Knobs Entertainment!
8) Find a Mentor with Gray Hair
It's awfully tempting to try to figure everything out on your own. Sure – there are books, blog posts and scores of friends and family to turn to when you're stuck or don't know how to handle a particular situation. And of course there's your gut. But having someone who has been there – or knows someone else who has – has proven to be an incredible asset to me. Nothing can replace the wisdom that comes with experience. A good mentor can also open doors, make introductions and offer real-world perspective that you can't get in a book.
Thanks to Shareef Defrawi, Bonafide!
9) Revenue Focused
Mark Cuban told us very early on, right after he invested in HourlyNerd, that no business has ever gone bankrupt from having too much revenue. We've focused uncommonly on growing the business, and I think it's been to our benefit.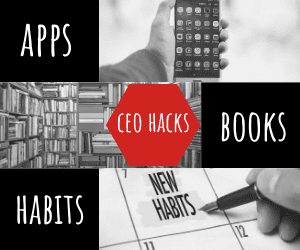 Thanks to Rob Biederman, HourlyNerd!
10) Keep Track of Employees
Especially when you are running a small business, your business is only as  good as your employees. It is so important to make sure that each of your employees is pulling his or her weight – without a good team, your company will not be able to function smoothly. Keep track of your employees by conducting quarterly performance reviews, so you will find out if they really are meeting their goals. Also, don't be afraid to downsize if you see that either there is not enough work to go around, or if there are too many goals not being met. It is best for your business to get rid of anybody that is just taking up space or not contributing constructively to your company.
Thanks to Sam Baitz, Shield Funding!
11) Build it by Launching It
The best business advice I have received is that the smartest way to build a product/service/website is by launching it. A product isn't perfect, it is always work towards perfection. As entrepreneurs, we are assuming what the perfect product is and its demand. Once we actually have something, we can use the market and our customers to 'really' understand and develop a product that will be near perfect. No amount of surveys and interviews can give the 'true' understanding of what customers really need. A prototype though, gets everybody talking and the answers are pretty straight on whether the solution works or not.
Thanks to Kanika Vasudeva, EssaysApps!
12) No Fast & Sudden Growth
The best piece of business advice that I can give to new business owners is not to go for fast and sudden growth. As an entrepreneur, one tends to focus on growth so much that they try and take too many things and projects at once, just to try and grow at an exponential rate. However, most often this strategy is not productive and can also lead to spiraling out of control and eventually going bankrupt. I am not advising against growth but against fast growth i.e. trying to bite more than you can chew. Take it slow and steady initially, reach a milestone of stability and then take chances with growth in a controlled manner. Never let ambition cloud your judgement. Look at the bigger picture instead of just putting all thoughts and focus on the present.
Thanks to Srajan Mishra, TSI International!
13) Listen to your Customers
The best business advise I can give is to always listen to your customer. By listening to your customs feedback it shows them you value their opinion and understand the market trends. Not only will you gain customer loyalty it will establish your business as an industry leader. Customer's feedback are like a a gift that tells you exactly what they want and how to improve your business.
Thanks to Lisa Chu, Black N Bianco Kids Clothing!
14) Exponential. Not Linear Growth
From the outset of building my real estate brand in the condominium and luxury markets I focused on investing my time in return for leads. The more time spent prospecting, the greater the lead reception simply based on rate of return from contacting an ever greater number of people. The downfall was lack of time once dealing with real clients started taking away from lead generating time. This is when I spoke to a mentor and really wrapped my head around how to leverage technology and the internet to curate leads for me. Thanks to the advice he gave me, I now run several high ranking and high traffic real estate websites which passively generate leads. As the popularity grows, they feed into each other and exponentially grow the brand both in terms of exposure, but also sheer volume of incoming contacts. That one discussion is what changed my mindset and transformed my business bringing it into the modern era.
Thanks to Ivan Ciraj, Cloud Realty!
15) Pay Attention to Numbers
The best business advice I could give entrepreneurs and business owners is to pay close attention to their numbers. Your financial information unlocks the door to propelling your business to the next level. No matter how large or small the business is if you have accurate, reliable financial data such as key performance indicators this will assist you in making wise and informed business decisions. In order to have accurate, reliable and trustworthy financial data you must create an accounting system that you or your accountant updates frequently that the data can be pulled from. After gathering all of the data begin by comparing previous months and periods to the current month and period. This will educate you on the trends of your business and most importantly your company's cash cycle. You then use this information to prepare for the future and prevent errors and mistakes from the past.
Thanks to Octavia Conner, Smart Accounting LLC!
16) Follow Your Gut
You can have a problem and quantitatively analyze it all you want, run the numbers four or five times, consult friends, family, and experts… If you don't feel it is a right decision, in your gut, then it probably isn't. This happens a lot when you consult for a job and someone offers you a lot of cash to help you solve their problem. It looks good on paper, the money is great, the contract is fair, the company is solving a problem that you can help them with. However, there is something in your gut that tells you not to take the deal. 9 out of 10 times, it was always the right decision for me to pass on that deal. For those 9 cases, the company either runs out of money (so you wouldn't have gotten paid anyway), the project is canceled, the co-founders of have a fight (and the company dissolves), or the company is bought by a party (and the company ceases to exist). Perhaps your gut isn't right 100% of the time, but it has saved me too many times for me not to consult it next time.
Thanks to Laura Kassovic, MBIENTLAB INC!
17) Pre-Network
Going to an event where you'll be meeting tons of professionals in your field? Attending networking events can be intimidating, even if you are a seasoned pro. You have etiquette to worry about, files you might misplace and names to remember. Check out the Facebook group or online event page to see who else will be attending. Try looking them up on LinkedIn and connecting with them prior to the event. Having a short conversation with people beforehand can make you feel more confident at the event.
Thanks to Allan Ageman, Bachrach Group!