Advice
20 of The Most Essential Online Resources & Productivity Apps Online Business Owners Need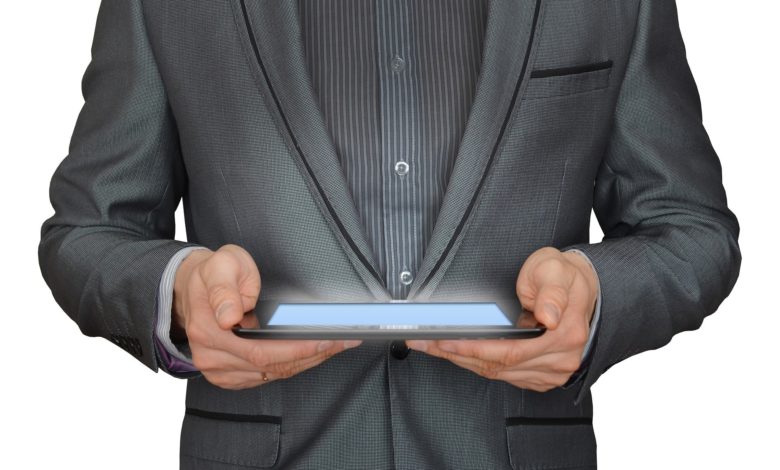 As an online business owner, you'll already be fully aware that there simply aren't enough hours in the day. In the mornings, you take a look at your to-do list, and by lunchtime, your list has doubled in size.
This is why it's so important to keep your productivity levels high, so you can get things done. However, this isn't a war you have to fight alone. To help you out, here are 20 essential productivity apps and resources to help you stay on task.
As an online business, it's vital that you keep a constant eye on your accounts to make sure all your projects and ventures remain on budget and profitable. Quick Books makes it easy to manage your business's finances, no matter what device you are using, so you can check up on your accounts anywhere and anytime.
Communication is a huge aspect to consider for online business. Regardless of whether you're talking to customers, colleagues, managers, business partners or even other businesses, the way you communicate and the efficiency of these methods is essential to get right.
However, using Fuze, you'll be able to streamline and maximise the opportunities of your voice calls, your video conferencing calls and all the included and integrative APIs to help your business communications run smoothly.
Communication is also the key to the success of any business, not just an online business and Slack is here to help. No matter what project you're working, no matter what team you're working with and no matter what messages or files you need to send, Slack is the lightweight instant messenger you need.
Every business will need to write something from time to time. Whether it's email templates, resumes, reports, invoices, receipts or anything you can think of, Resumention is a business writing agency that's there to help you out.
When you're running an online business, it's so easy to invest all your time into your business, and you may find yourself skipping plans, not taking breaks or even full days off. This work/life balance is such an essential part of business as working all the time can actually become rather unproductive and opens room up for errors.
Rescue Time helps you to easily manage your time in an easy to read format using graphs and tables so you know exactly how many hours you've worked and when you should take breaks to boost your productivity levels.
As an online business, the chances are you that put a lot of effort into your content marketing strategy, making sure everything is right to the best of your ability. However, it's easy to get caught up in finishing other tasks, forcing you to compromise on your content.
However, Big Assignments is a content creation service that you can use whenever you need high-quality, well-structured content.
Use this online tool to actively track and monitor your online business's expenses using key features such as receipt scanning and reimbursement tools to keep on top of your finances easily.
Schedule Once is a complete productivity package that can help you to manage your business's finances, your own and employee well-being and has a huge database when it comes to coaching you about business as well as a tonne of e-learning programs.
One of the biggest online publications in the world, be sure to head over to the business section for up-to-date news and article posts on running your business and the latest info from the business world.
Of course, just like any business, keeping your customers happy is a number one concern. Using this online tool, you can completely manage your marketing strategy using thousands of dedicated apps to help you deliver a personalised experience that your customers are going to love!
Otherwise known as a sales navigation tool for Gmail accounts, Rapportive can help you connect your LinkedIn details to your Gmail account as well as pulling your contacts LinkedIn data, helping you break the ice and form more beneficial relationships with the people you email.
Similar to Big Assignments, whether you need high-quality content for your blog, website or any other form of written text on demand, this service can provide.
Luckily, the service also offers proofreading and editor services to help you perfect your content and guarantee the highest accuracy.
With the ability to access your files and media from anywhere in the world from any kind of device can help you streamline your workflow beyond belief, helping you to get things done, no matter what you might be doing on a day to day basis.
One of the leading tools when it comes to search engine optimisation. This tool can help you effortlessly optimise your website, so it's performing to the best of its ability with minimal effort, helping you generate leads and draw more traffic to your page.
As a website, you've probably got a blog where you post relevant articles, generates leads and share content on your social media profiles. However, this blog needs consistent content for it to work. Revieweal is a business blog content creation service that can create this content when you need it most and on-demand.
No matter what sort of task you need to be completed, there's someone of Fiverr who can do it for you. As the title suggests, all jobs on the website are completed for $5 (although may vary). You'll be able to find tasks like creating logos and favicons, creating blog posts or editing pictures, ideal for allowing you to concentrate on something else.
Evernote is easily one of the most popular productivity tools available. Whether you're creating to-do lists, taking notes, grabbing screenshots or organising projects, Evernote is accessible on all kinds of devices, keeping your information within reach no matter where you are or what you're doing.
All online business will try to expand and connect with their customers using social media. With this in mind, it's easy to see why such a big emphasis is placed on making sure your content is perfect.
Australian Help can proactively help you to create content for your social media profiles, whether it's your page bios, descriptions or content that you want to share.
Tracking the performance of your online business team is essential, and it's vital that you address the low-performance areas, so your business is the best it can. This team tracking process is made easy using Asana, helping your business achieve the results that you expect.
More commonly known as Entrepreneurs on Fire, this is a business-related podcast available on all major music streaming platforms, giving you up to date information, tips, advice and interesting topics that can help you run and manage your business more effectively and inspirationally.
Conclusion
As you can see, there is a tonne of tools available at your disposal that can help you to run, manage and outperform your own time and the enhance your business's workflow. Try them all and see which ones work for you and you'll notice a huge positive difference in your productivity.
This guest post is courtesy of Sharon Comwell. Sharon Conwell has been a content manager and ghost writer at over 20 online projects, now she is a part-time educator and writer at Best British Essays. Besides, Sharon is a blog manager at Assignment Help. She loves coffee, tulips and her Shih Tzu named Bobby. Check Sharon's My Writing Way Blog.