Marketing
Is SEO Dead? 20 Entrepreneurs Share Their Thoughts on SEO and it's Future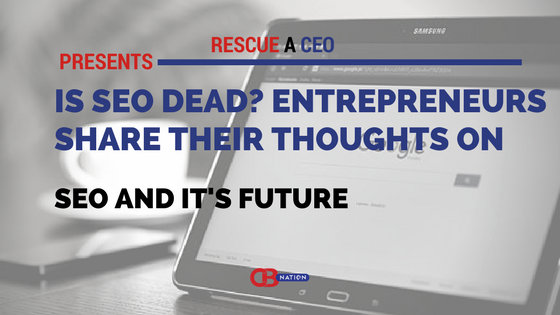 Critics say SEO is on the verge of disappearance. This is partly due to the rapid changes being experienced such as the increase in voice search. Some will argue against this statement since more platforms such as social media are part of the optimization and their usage continue to rise. We asked entrepreneurs, SEO managers and business owners what their thoughts are on SEO and it's future and here are the responses.
#1- SEO will be the name of the game for online discoverability
Google (and other search engines) are still the number one way people find information on the internet. Let's break apart the term SEO- Search Engine Optimization. The whole idea is to optimize your website to be ranked high on a search engine for relevant keywords. You should not employ SEO strategies only if you don't want your business discovered. SEO will be the name of the game for online discoverability until there is a new product that the entire world uses to find information.  Configuring your website to be found by search engines is essentially free. You just need to know how to do it right, which can be difficult, time-consuming, and costly.
Thanks to Chandler Sterling, California Beard Company!
---
#2-SEO has evolved and many businesses still have not
SEO is not dead, it just requires a lot more work to be visible. Social media is now a part of the mix, and so is voice-based intent search. Google is now rewarding intent based voice search results for, How to and Why and Top 10 Lists. Many businesses are just not keeping up. With mobile is taking front and center with SEO, It's the marketing companies or small businesses that have stagnated with poor link building techniques from India or other outsourced countries. It's important to build a foundation based a thoughtful link building strategy. It's a matter of taking the time and outputting relevant content that people might actually be searching for across many channels and not just one, so SEO has evolved and many businesses still have not.
Thanks to Kevin Tash, Tack Media!
---
#3-  It's very different
SEO is more alive than ever, but it's very different. Gone are the days when you could simply plug and play with content and metadata and enjoy the instant gratification of consistent first-page listings. Today, SEO is complex, requiring specialized knowledge and diligent attention to data. SEO specialists need to pay attention to reviews, structured data markup, off-site content opportunities, and much, much more in order to truly optimize not only a website, but the overall online presence for a
business.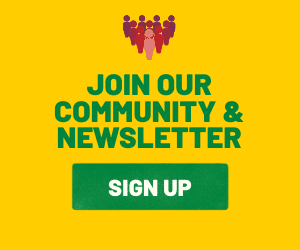 Thanks to Dan Goldstein, Page 1 Solutions!
---
#4- Needs investment
The landscape for SEO has certainly evolved. Now it requires a more thoughtful approach to developing content and building supportive relationships within a strong community. Technologies like Amazon Alexa, Google Assistant have created new space for search terms, because people are asking for suggestions in more natural ways through these tools. Either way, SEO is a long game. Don't expect to get overnight returns, but if you invest in SEO over time, then it can pay off. One of my clients in the logistics industry invested in SEO after rebuilding his site, didn't see immediate returns and cut the budget. Fast-forward to the present moment and the search terms we strategically created content for are driving in 90% of his traffic and it's all organic. He admits to me now that it was a mistake to stop investing.
Thanks to Tom Jackson, Jaxon Labs!
---
#5- It just blossomed into digital marketing
Last year's SEO was dead, but SEO is very much alive. In the past, SEO could work in a silo and on its own increase the profitability of a website. In some instances, that can still be the case (as in the case of a site with strong links but no Title tags), but more often then not SEO is going to have to be part of a larger digital marketing strategy that includes content marketing, social media, and paid advertising. In my opinion, SEO didn't die, it just blossomed into digital marketing. The need for content for the sake of SEO gave rise to content marketing; the need for increased exposure to earn links gave rise to social media marketing; the need for immediate traffic and strategy diversification gave rise to paid advertising. That said, the importance of keywords in the correct places, site speed, HTTPS, internal linking, and links and mentions to a site are not likely to change in the coming years. So long as the focus of search engines is providing a quality user experience that correctly answers a search query, and webmasters work to provide those answers, SEO will never be dead.
Thanks to Geoff Hoesch, Dragonfly Digital Marketing!
---
#6- It's all about quality content
I do not believe that SEO is dead. While it may not exclusively be about link building and filling your site with keywords, SEO is alive and well in the form of strong, relevant content on your site. When you offer detailed, usable content, readers will identify the site as a resource, which will help to increase site rankings. Also, serving as an expert in the area of your business offerings and writing content for other outlets can also be valuable to improving your site rankings via legitimate SEO mythologies.
Thanks to Deborah Sweeney, MyCorporation!
---
#7- SERPs will be different for everyone
Google and other search engines will continue to personalize their search results based on location, age, genders, device, and now 'user intent.' That means SEOs will have to stop trying to rank for particular broad keywords because the SERPs will be different for everyone. Instead, SEOs should focus on topic authority, answering searcher's questions, and solve the user's intent.
Thanks to Camilo Atkinson, GoKapital!
---
#8- SEO may be dead
Back in 2009, when Matt Cutts of Google announced that meta keywords would no longer affect ranking, I wasn't shocked. The abuse of Google's practices in the earlier days, namely keyword stuffing, inevitably led to meta keyword relevance becoming obsolete. Google's secrecy and the complexity of what the search engine has become has left many search engine optimizers scratching their heads. SEO may be dead in the sense that there are no longer any easy ways to get to the number one spot in rankings. However, there are still many very important practices that anyone with SEO in mind must adhere to. As Google continues to reassure us, content is king. Relevant and engaging content is the key for any website looking to stay or get to the top of rankings. The other great ranking factor is your backlinks, of course. Starting any new website, unfortunately, is now a much greater climb than ever before. This is due to the number of competitors and one other factor I find somewhat interesting. Google's focus on backlinks, although necessary, has created somewhat of a snowball effect for the search engines first adopters. We will always have to optimize our websites for the user. Hopefully one day the only SEO performed will be for the user and the user only. As in life, stay away from doing the things you shouldn't be doing and work long and hard at the ones you should be doing and it will pay off!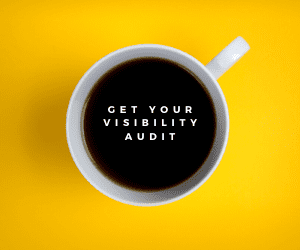 Thanks to Pablo Zalduondo, TennisTopia!
---
#9- It will live on for many years
Yes, every year we hear a new proclamation of the pending demise of SEO. It hasn't happened, and it's unlikely that it will happen anytime soon. Most likely these proclamations come from folks who have been trying to game the Google algorithm. They're finding their methods don't work because Google's anti-SPAM team is getting better and better. But if you think about SEO as two components, you will see it will live on for many years. The first component is technical SEO. This is where you help Google and Bing understand the content on your site. Having recently looked at the website of a major law firm, I'm confident we've got many years left. The second component of SEO is promotion and PR. You can have wonderful content, but if you're not getting it in front of the right audience, Google isn't getting the signals that it's valuable content. In the same way that PR has been relevant regardless of medium, SEO will still need its own brand of PR moving forward.
Thanks to Craig Andrews, allies4me!
---
#10- There are now no shortcuts or easy answers
How can anything that is such a pain for so many people be dead? As search engines continue to grow in sophistication and more and more companies join the SEO competition, it is harder and harder earn top placement and the attention of your searching audience. SEO is not dead; it has just evolved to the point where there are no more shortcuts or easy answers. Every business that decides to participate must be all in, totally committed, and consistently do a better job than the competition in delivering an outstanding online experience backed by an equally remarkable offline one.
Thanks to Donna Duncan, B-SeenOnTop!
---
#11- It's more relevant than ever
SEO is not only alive, it's more relevant than ever. However, I would say it overlap with UX is growing as crawlers get smarter. The convergence of UX and SEO should be welcomed news for companies and general web traffic alike. Sites are waking up to the reality that the most efficient way to get attention is to actually be better and more user-friendly than the competition. It's how this was always supposed to work, it's just taken us a while to get here.
Thanks to Josh Quinn, Tigertree!
---
#12- The future of SEO will rely on three things
The future of SEO will rely more heavily on voice search, RankBrain and AI. The actual SEO of websites will become less important as Google's algorithms advance. However, having rich content on your site will be as important as ever, and the way we optimize content will most likely change as artificial intelligence becomes increasingly accessible. Even though Google will become much smarter with AI and RankBrain, it will still be dependent on information that it will need to pull from.
Thanks to Britt Armour, Clearbridge Mobile!
---
#13- Its future is still bright
Despite the national exposure we've received on Shark Tank and its continued benefit to our business, it's safe to say that a large part of our continued success is SEO. When crunching our weekly traffic analytics, over 75 percent of the revenue-generating traffic we pull in is generated from organic search. By focusing our lead generation strategy specifically on content marketing and backlinks, we've watched our organic search traffic grow by 10 percent year over year, while decreasing our paid search spend by 5 percent over the same time period. The net result? More traffic, more revenue, less ad spending. All from SEO. I think that it's future will be just fine judging from how it's been treating us in the present.
Thanks to Shaan Patel, Prep Expert!
---
#14- Focus is now on quality of content
SEO will continue to be a great way to make sure your site is visible and relevant within your niche. Practices meant to trick search engines are no longer working, and this is good news. Low-quality sites that use these unethical practices will be less likely to stand in your way. Also, knowing what sites are linking to yours as well as understanding the competition is always a good thing. Bottom line? If you produce great content that others find useful and publicize it correctly, search engines can be very rewarding.
Thanks to Hernan Santiesteban, Great Lakes Web!
---
#15- Flat out SEO is alive and well
It's much harder to earn rankings which if you don't have the stomach or budget to play the infinite game then you will never rank. Before you could load your website with keywords and get ranked, it was almost spammy. Nowadays Google wants to see you have high authority on your subject to get ranked. You need multiple back links to your site, your domain needs to age, and you need a lot of patience. In most major cities your looking at 1 year to rank. If you have the budget you can hire SEO companies to do the leg work to get you ranked a little faster but there is no gaurantee you will rank on page 1 in less then a year. SEO is a constant work in progress your never done. You need to keep working at building back links and providing high authority content. Which it is the infinite game.
Thanks to Nick Collins, House Buyers Baltimore!
---
#16- No, it's evolving
Gone are the days of keywords; now, SEO is about users. Where are they? What are they doing? What do they think? Location-based SEO, user reviews, engagement, and user experience are important than ever. Search engines will continue to become smarter and smarter, and will continue to improve their ability to determine the highest quality content. I would argue that SEO is more important than ever, but that you must be taking the correct approach.
Thanks to Kayden Grinwis, 8THIRTYFOUR Integrated Communications!
---
#17- It's growing every day
I believe SEO is not dying, in fact, it's just the opposite. More people now than ever are looking online to get information. To be relevant you have to have a good website that's updated and in order to compete in the marketplace. For us SEO is the primary marketing our company focuses on, It's essential in this day and age for our companies. Whereas magazine and newspaper ads were the norm in the past, online has now replaced that.
Thanks to April Davis, Luxury Matchmaking!
---
#18- SEO isn't dead; it's the age of On-Page SEO
Google has always said that it's #1 search engine goal it to give the users what they want. And the last few years have clearly shown that Google believes that what user want is an immediate answer, right in the search results page. That doesn't mean that SEO is dead; it means that SEO is more important than ever. Only one page gets that top spot. Only one website gets the vast majority of the attention. That means that getting your website in the answer box is more important than ever. The end goal has changed, but the fight has only gotten more competitive. Having useful, user-focused content with Schema markup (which means having your data structured to tell Google what it is) is imperative. Because even if Google's updates haven't hit your industry yet, we all know… It's coming.
Thanks to Rebekah Meyer, Content Marketing at Charge!
---
#19- Regular SEO is an ongoing work
The most important lesson that I have learned dealing regularly with SEO is that is an ongoing work with no end date. You have to pay attention about what channel is working better, what channels can work in future and the discipline to stop wasting energy and money in the channels that simple don't work for your project or business (commonly know as bullseye framework). Usually the untapped channels are the most successful, since the competition is lower. Another point to pay attention is about budget. It's extremely easy to spend money in the wrong channel. Just try to keep the focus on what is working and running cheap tests to know what could work in the future. That is important to replace the working channel when it become saturated.
Thanks to Dinis Monteiro, Teamlyzer!
---
#20- Half of searches will be voice searches by 2020
SEO has changed for 2018, but it is certainly not dead. One of the biggest changes for 2018 is the implementation of voice search. It's predicted that about half of searches will be voice searches by 2020. Think of how often you use Alexa, Siri, Echo Dot and other voice search assistants. It's only going to become more prominent in the years to come. Local listings play a major role in whether your business will be found for searches like pizza near me and other local searches. Start preparing now!
Thanks to Kim Spencer, Big Sea!
---
Is SEO dead? Tell us your thoughts in the comments below. Don't forget to join our #IamCEO Community.