Marketing
13 Entrepreneurs Explain The Best Ways to Launch a Side Hustle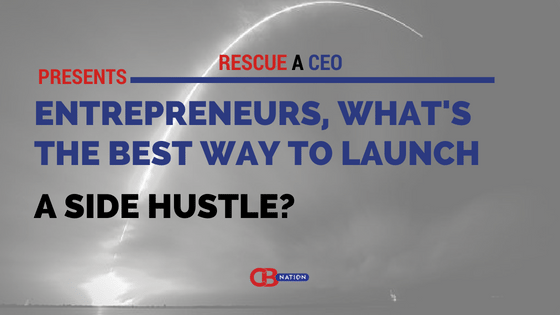 When it comes to launching a side hustle, you want to spend minimal finances and at the same time carry your idea beyond the launching stage. To succeed in launching the side hustle, you have to connect with the right-people by pitching and presenting value to them. You have to come out with the idea about your product well-polished so as to build trust in the business among several other things.
We asked entrepreneurs and business owners their best ways of launching a side hustle and here's what they had to say;
#1- Start with a website and great content
The best way to launch your side hustle is to build a website and start writing great content on the niche you're entering. You can never start doing content marketing too early. Over time this compounds whilst you work on other aspects of your side hustle and you'll start gradually building a high-quality source of traffic through Google and a place to start capturing emails. I started Rugby Warfare as a side hustle by posting content on how to train for Rugby, now it's one of the top rugby clothing brands. The compound effect of content is super powerful.
Thanks to Scott Flear, Rugby Warfare!
---
#2- Start as an affiliate
Virtually every modern business has a potential to drive revenue through online channels such as a website, social media, or even just plain old email. Rather than investing heavily in your product or service technologies initially, starting out as an affiliate for an existing product or service can help get a deeper sense of the dynamics of your market before entering. For example; let's say someone is interested in selling dietary supplements—a market seeing explosive growth right now in my opinion—but they aren't in the financial position to go in without a strong sense of confidence. Taking the first step by creating a blog, a YouTube channel, or an affiliate website can help get that confidence by exposing one to actual market conditions without having /nearly/ as much financial risk. I've seen more than my share of affiliate sites that started out as side hustles end up being full-time gigs. The underlying lesson here is to gain some sort of market exposure initially while minimizing financial risk to help guide the decision-making process when the stakes are higher. Making money while you're at it is just one of the many benefits.
Thanks to Zack West, Novomotus!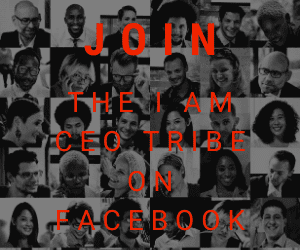 ---
#3- Spread the message
Depending on your kind of business, the answer is to spread the message. Use formats that are easy for clients-potential clients to know and think of you when they need to get your service. For instance, if you have a service, spread the word with business cards, bookmarks, postcards. Leave 5 pieces of marketing tools everywhere you go…. Gas station, postoffice,  restaurants, etc. I also pass my business cards out to everyone I meet. Now I have a service (resume and job search business) but for those who offer a food-based business, it may be good to always have a special free xyz, 10% off, buy one get one free, student special, military special, older folks specials, teachers special, etc. Grab balloons and train your potential clients to associate your balloons with the service. I used to do this with tutoring. Whenever balloons were around students would know that tutoring happens during these evenings. Social media (IG, FB, LinkedIn, and other social media sites) are great ways to showcase your business. Same recommendations include: always indicate a call to action. When you tweet, always end your tweet with #pleaseretweet.
Thanks to Debra Ann Matthews, Let Me Write It For You!
---
#4- Leverage on existing skills and experience
When people are looking for ways to start a side hustle, I usually recommend they leverage their existing skills and experience. Are you a teacher? Great, start a tutoring service or create an online class. Are you a real estate agent? Great, start a staging business or a housekeeping  service. It might sound more interesting to pursue a side hustle in a completely different industry, but the learning curve can be steep. Your existing skills and knowledge give you a competitive advantage and that's helpful when creating a sustainable business.
Thanks to Jon Sterling, The Sterling Report!
---
#5- Get paid for your expertise, talent or skills
The best way to launch a side hustle is to literally start with sharing your expertise, your talent or your gift with people who are ready to pay for it. In other words, start your service-based or coaching business. First, find a problem that you can solve with your skills. Then, find a segment of a market, a number of people that are already actively looking for the problem that you are solving with your skills. Finally, get into a conversation with each and every single person that you feel you can help and get results. When you begin, you just need one client. That's your proof of concept. Take extra good care of that first client and keep speaking to others who have the profile of your perfect client. Your second, third, fourth and so on clients will come in. Until your side-business becomes your main business. And if you want to make sure to do these steps the right way and avoid some mistakes? Hire a business coach.
Thanks to Fabienne Raphael
---
#6-  Find a customer base and actually generate sales before anything else
Think of what you like and spend money on, where you think you can provide value, and then go out and try to sell to that customer base. If you can't collect money through selling or pre-selling 3 of your product/service face to face first, you need to tweak until you do. Too many people sink in endless time and money trying to force an unproven product or service first. And make sure it is 3 sales. 1 could be luck or pity; 2 could be hustle; 3 means you are on to something. Then follow up with your buyers and ask why they bought it and what they liked and what they would improve. NOW you can build and scale, while keeping up the sales, of course.
Thanks to Alex Moen, Match Made Coffee!
---
#7- Consider a few things
I would recommend starting "NOW" rather than waiting for the perfect time to arrive. Sure creating and polishing a business plan over and over increases the odds of success, but can't replace the fact that success only comes with action. Even I had a comfortable job that met all expenses, but that's no excuse to settle for less than what you deserve. I never allowed my day job to deplete my entrepreneurial plans, rather I used it to be sure and have time to implement business ideas before going full throttle. I learnt to be comfortable with constraints or else you can never gather the courage to get started at all! Read about common side hustle mistakes and learn from them; however, don't be paralyzed by the fear of failure. Remember that first time is always a learning, even if it means messing up during the initial stages.
Thanks to Ketan Kapoor, Mettl!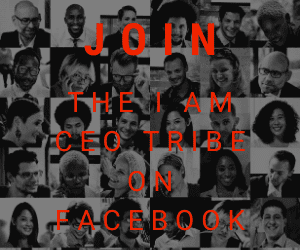 ---
#8- Focus on a sub-niche
The best way to launch a side hustle is to start off on a very low scale, and expand from there. Choosing a tiny sub-niche within whatever is that you're planning on doing, and focus on it entirely. When you dominate this tiny niche, as small as it may be, you will know it's the time to expand and possibly turn this side hustle into a
full-fledged business.
Thanks to Alon Rajic, Finofin LTD!
---
#9- Give it time
I started my first business as a side hustle, and the timing worked out to be perfect, and I do my best to give that same advice to people looking to start their own business. I've seen so many businesses fail because the founders pull out every penny of revenue possible to pay their own bills. We were fortunate enough to have 'real' jobs while getting the business off the ground that we didn't take a single dime out for over a year. In doing so, it gave us the capital to make strategic investments when necessary. Every business needs a little room to breathe, and frankly you can be a bit more aggressive when a decision made isn't going to determine if you can pay your mortgage that month. Thus, I always recommend starting a new business on the side and giving it time to grow before going full time and taking a salary.
Thanks to Bill Fish, Tuck.com!
---
#10-Develop an unshakable 'Why'
One of the first things you need to is an assessment of your skills and talents based on your career, hobbies, and interests to figure out the type of business you want to start. Set income goals that will inspire you to do the work long after your 9-5 ends and understand that entrepreneurship is not all about the money. You want to be clear on the impact you want to make through your business as well. Develop an unshakable 'Why' that will sustain you when the going gets tough. And, yes it gets tough! Once you're clear on those things, you need to carve out time in the evenings and weekends to build and grow your business. It's very important to focus on revenue generation early on, otherwise, it's just an expensive hobby. Invest in coaching and mentoring from the start to ensure long-term, sustainable growth and success.
Thanks to Kimberly Elahab, Kimberly Elahab Coaching LLC!
---
#11- Align the side hustle with your passion
Launching a successful side hustle is 100% doable with today's technology, but your willingness to put in the time and effort can depend greatly upon your interest in the industry involved. Make sure your side hustle is in line with your personal passion, especially if you want it to replace your full-time regular income some day. Reflect often on your reason why to avoid becoming complacent and schedule dedicated time to work on your side business.
Thanks to Danica Medeiros, FlagSetters LLC!
---
#12- Have solid plans in place
If you're going to launch a side hustle, it's critical to treat it as a business and not as a hobby. Passion and dedication are definitely important but have a business plan in place with clear goals, an understanding of your financials and how to plan to maintain and grow your business. Are you trying to transition your side hustle into your main source of income? If so, a clear strategy is essential. Otherwise, you're just going to be wandering and not really getting anywhere. If your side hustle isn't helping you achieve your goals, then it's just a hobby and your time may be better spent elsewhere like increased focus on your main gig.
Thanks to Kim McCumber, Floodlight Training & Consulting!
---
#13- Try a Semi-Absentee Franchise
When I joined a startup consulting company in 2015, I quickly realized that my employer likely would not last. I had joined the startup after being a displaced small business CEO and had difficulty fitting into a job description. So I started exploring franchises and quickly found that due to technology platforms and streamlined business models, I could invest in a semi-absentee franchise and only spend 5-10 hours per week on it while maintaining my career. I invested in a boutique fitness franchise and it has fit my lifestyle perfectly while giving me a second income stream. After my employer ended up failing, I went into franchise consulting full time while pursuing more semi-absentee franchises on the side. Today there are many franchise brands in many different industries where you can hire a manager to run it and keep your career.
Thanks to David Busker, FranChoice, Inc!
---
What's the best way to launch a side hustle? Tell us in the comments below. Don't forget to join our #IamCEO Community.