Answers
8 Entrepreneurs Share Their Thoughts On The Future of Business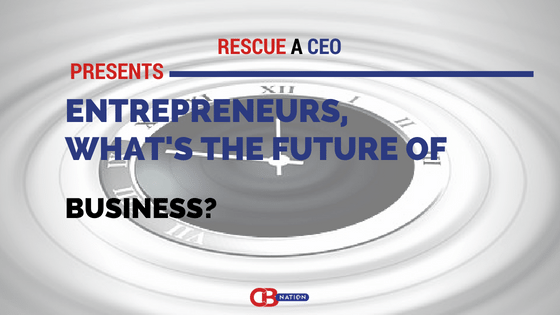 Every waking day, we are having tremendous changes in regulations and technology which greatly affects the way businesses operate. Some entrepreneurs will say the future is definitely bright but to others, some of these changes are meant to work against their expansion and business operations. Additionally, there's growing empowerment and embracing of individuality which motivates more people to begin their entrepreneurship journey. But the big question, what's the future of business?
We asked entrepreneurs their thoughts on the future of business and here's what they had to say;
#1- Bright for those who will make change
Our world for the foreseeable future will be more Volatile, Uncertain, Complex, and Ambiguous – often called VUCA. Change is happening exponentially faster. The line between science fiction and reality is  blurring. Individuals will need to become not just flexible but agile. The future will be bright for companies and people who learn to make change work for them, not just react and resist.
Thanks to Ira S Wolfe, Success Performance Solutions!
---
#2- Voice Assistant Marketing
The future of business is Voice Assistant Marketing. Whether it's Amazon's Alexa or Google's Virtual Assistant, smart speakers top AR, VR, and wearables as the fastest-growing consumer technology. In fact, analysts expect 56.3M shipments in 2018. This means that within the next 5-10 years, conventional Search Engine Marketing (SEM) like Google AdWords will be obsolete. Instead of competing for first page search results, companies will be vying for what's called the 'Zero Position' – the answer that your smart speaker provides. Voice Assistant Marketing isn't really the next big thing – it's already here. The sooner that businesses grasp that, the better off they'll be five years from now.
Thanks to Dan Moyer, Cal Net, a NexusTek Company!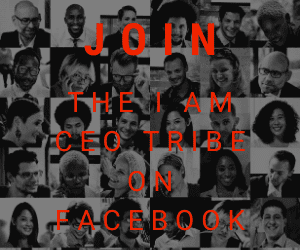 ---
#3- The future of business is digital
In the day and age we live in, it is easier than ever to start a business. You'll realize I didn't say it is easy to succeed in business, but it is easier to start a company. You can build your own website on Wix, advertise on social media or Google and learn about your craft via YouTube videos and online articles. Everyone should be excited about the future because it's a more even playing field. You don't need deep pockets to start a business.
Thanks to Stefanie Rosenfield, Cleveland Marketing King!
---
#4- Your Life, Designed by You, Your Way
There is a growing trend among such company titans as Airbnb, Uber, Lyft, Venmo, Warby Parker, TaskRabbit, Netflix, Hulu, Seamless, Grub Hub, Amazon/ Amazon Fresh, Blue Apron, Care.com, just to name a few, to deliver what consumers want, when they want it and how they want it, oftentimes at lower cost, in comparison to traditional enterprise establishments. We are in a constant process of designing our life – new businesses and technology allow and encourage us to take advantage of these opportunities. We have access to resources on-demand, at our fingertips, and this progression will continue to boom. We will continue to observe technological improvements intertwining and integrating more within our lifestyle. More entrepreneurs will enter the market offering new opportunities to access and share resources whether as shared coworking spaces or borrowing an unusued kayak, lawnmower or a business stuit for a few hours. Technologically advanced, agile, robust media platforms offering on-demand products and services is and will be an integral part of future businesses, influencing economy, revolutionarizing the way we go about our daily lives and in the end, we will be able to say as Frank Sinatra eloquently stated I did it my way!
Thanks to Nataliya Grygoryeva, Araliya Valuation Consulting!
---
#5-A move to digital-first marketplaces and tools
I believe the future of business is going to be digitally driven online. That's not to say that offline brick and mortar is done, far from it. However, the way that customers engage with businesses to purchase goods is moving to digital-first marketplaces and tools. We see this already taking place with large retailers such as Best Buy, Target, WalMart, Publix, etc. and their offering to customers to pick up items from a store that were purchased online. Service businesses are using online tools to manage bookings/appointments, as well as real-time notifications related to those booked service calls. The convenience of the digitization of many business processes is leading to a new *competitive advantage* for those that are adopting digitization (Best Buy) versus those fighting that evolution (Circuit City).
Thanks to Rob Sloan, The Contemporary Agency!
---
#6- Productive and organised teams
Every day the complexity of business and the cost of our time increases. It's important that we always strive to increase the productivity of ourselves and our team. Organization and discipline are indispensable to keep everything at a good pace. Here are a few things you can expect to help and grow in the future of business: IoT Business Innovations for our increasingly connected world.  Gamification for engagement. Data for collecting, analyzing, optimizing, and selling. Simple methodologies like Kanban for productivity. Organization & MGMT platforms like Teams for tasks & projects.
Thanks to Jacob Fenuccio, TEAMS!
---
#7- It will be about making the better
In many ways, business as a concept doesn't really change. You need to use the tools that are available when they are available; it is as simple as that. The future of business is dependent on the technology trends. It's not about reinventing the wheel, but about making the wheel better. Supply and demand is – and always was – the essence of business. And now, with implementation of Big Data and other factors, it is our leaders and managers which will need to obtain the foresight necessary to make the right decisions at the right times, and – now more than ever – navigate companies towards the best destinations.
Thanks to Nate Masterson, Maple Holistics!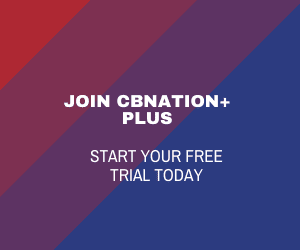 ---
#8-The future of business for many, may be in security
The evolution of blockchain still has a lot of room to grow but conceptually, blockchain is inevitable. Looking at businesses through a payments & Fintech lens, we can see the uncontested advantages in leveraging privatized blockchain network protocols, the tokenization of banking and verification identification for it's impact on risk. Through
Checkbook as a case study, we've seen virtually 0 fraud in over 2 million transactions. We can thank blockchain a great deal for the deception of fraudulent behaviors, in addition to push processing and KYC on the originator side. I believe the future of business is paradoxical in that the globalization of processes will interweave transparency and
privatization into the fabric of our technological makeup.
Thanks to Jake Mastrandrea, Checkbook.io!
---
What's the future of business? Tell us your thoughts in the comments below. Don't forget to join our #IamCEO Community