Advice
7 ways of Decluttering your Home Office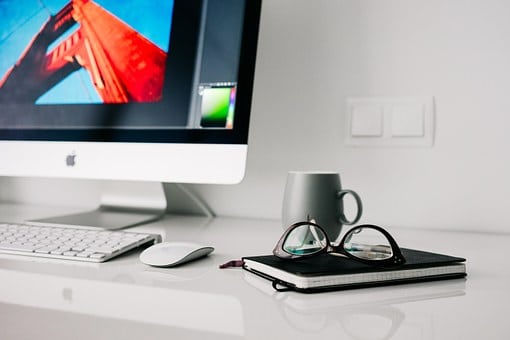 A home office can often turn into a place to store all kinds of things, from business materials to old files to things that should be elsewhere in the home. It's easy for the clutter to build up, and without setting aside dedicated time to clear it up, it's hard to stop it. Here are seven ways to make the clutter go away.
Get smart storage
Smart storage can help you to make the most of your space, giving you better ways to stash everything away. If you invest in furniture which includes smart elements – like chairs with drawers underneath, or storage boxes which can hang from the ceiling – then you can maximise your free space and also get rid of the clutter into neat organisation.
Separate home and work
Put your foot down and make your office into just an office. That means getting rid of anything that isn't to do with your work, and storing it in a different room. This may just be a case of shifting the clutter problem to a new place, but at least you'll be able to work more efficiently in a tidier office.
Clear it out
Why not just get rid of it all? If you don't need it, then it shouldn't be hanging around. You can even call in rubbish removal specialists who will take care of it for you – it's so easy that there's no excuse. With a clean slate, you can make a fresh start. Just don't let it all build up again!
Hold a quick sale
Whether you arrange everything out on display in front of your house, lay it out in your garage, or stick it on an online auction site, a sale is always a good way to clear out the clutter. You probably have countless things you no longer want or haven't used in ages, so this can get the whole house emptied instead of just the home office.
Rent some space
If you have a lot of old documents that you need to keep hold of for business purposes, but you're not looking at them regularly, you might as well put them into storage. Rent some space in your local area and put archive boxes away, so that you no longer have to see them every day.
Go digital
If you've got a lot of paperwork taking up space, then you can also reduce it by going digital with your forms and procedures. Take your work online and use the Cloud as your storage space. This way, you won't have any more loose pieces of paper clogging up the room. There are plenty of software package bundles that can handle invoicing, orders, and so on.
File it away
Make sure that you gather up anything that's loose and start putting it away. This means filing! Gather everything up first and put it into piles according to what it is. Then you can put it in the right box, folder, drawer, shelf, or so on. Just having things tidied away into the right places can help a lot to reduce the amount of clutter that you have in your home office.
If you want to be able to focus on work and get things done, then it's not easy to move forward when your home office is cluttered up. Make a time investment by spending however long it takes to get that clutter moved – you will reap it back in the productivity and concentration boost that a clean and tidy working environment can provide.
Melanie Saunders is a blogger and content manager at 1300 Rubbish – experts in the field of rubbish and junk removal. Personally, a huge fan of sustainability and green living.