Advice
6 Tips On How To Manage The Anxieties Of Running A Small Business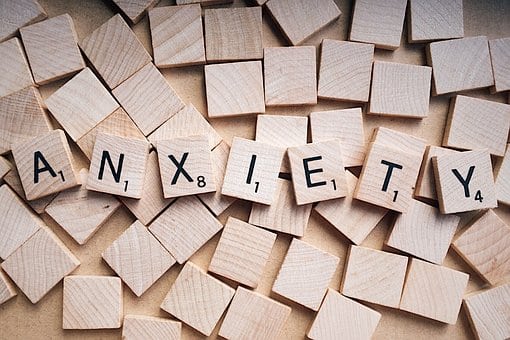 Being a successful small business owner can cause of lot of anxiety and fear. It can be difficult to make a profit in today's business environment. In addition, balancing your personal life and small business can create a lot of stress in your relationships.
As a result, here are a few tips on how to cope with the stressful problems that result in managing a small business.
1.Enjoy What You Are Doing: It is important that you enjoy what you are doing in terms of your small business. Don't spend your entire working life on a business that doesn't get you excited. Managing a business takes a lot of work and if you don't find yourself enjoying what you are doing, then maybe you should do something else. Don't spend your entire working life on a business that you don't enjoy managing.
2. Always Stay On Top Of Things: Make sure that you stay organized and that you keep up with all of the tasks that are needed to make your business successful. Don't put off what you can do today. Always do things as they come up instead of putting things off for another day. This will greatly reduce your anxieties of managing your own business.
3. Treat Your Employees With Respect: It is wise to make sure that you treat your employees well and that you keep them motivated. Share some of the profits with your employees so they will have a reason to give it their best in helping to make your company successful. A disgruntled employee can cause a lot of problems for your business so it is important to be fair to all of your workers.
4. Find A Balance Between Work And Your Relationships: Try to create a weekly schedule where you can spend the right amount of time with your family, your relationships, and your business. Do not neglect your personal life in order to have a successful business. A business owner needs some balance in one's life so don't sacrifice your business with other parts of your life. Having balance in your life will help you have a fresh perspective on things when you have to make decisions regarding your business.
5. Be On The Same Page With Your Employees: Make sure that your employees know what they need to do in order to make your business successful. Communicate with your project managers on what needs to be done and have your project managers talk to your employees. Make sure that things are done correctly the first time around which will save you a lot of time and money. Communication with your employees will reduce your problems.
6. Follow Your Business Plan: It is important to make the right decisions that will help achieve your business objections. Always focus on your company's main goals and objectives when deciding on how you manage your business. Many companies have gone out of business because they did not have a plan.
7. Manage Your Budget: It is important to have a budget that will balance your income and expenses so you don't go out of business. Check your financial records on a daily basis to make sure you have enough cash to run your company. Do not assume that your accountant has everything under control. Check for yourself to make sure that you are able to pay your expenses and still run a successful business. It is better to be safe than sorry when running a business.
ABOUT STAN POPOVICH
Stan Popovich is the author of a popular managing fear book, "A Layman's Guide To Managing Fear." Stan's book has received over 400 book reviews and offers a lot of free mental health advice on his website. For more information and some more helpful advice, visit Stan's website at www.managingfear.com