Advice
State of the Smart TV: Is the TV market at a crossroads?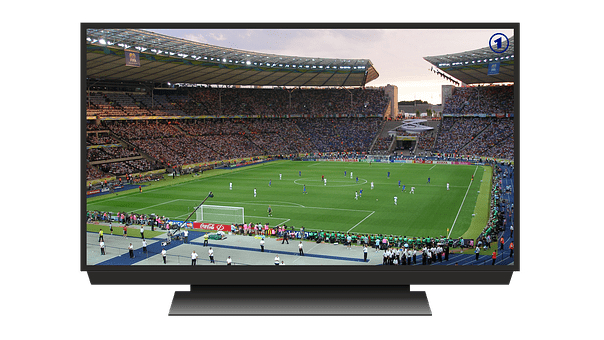 As viewing habits shift and the consumer electronics market stagnates, what does the TV industry need to do to ensure that the market doesn't falter?
How we watch TV has fundamentally changed in recent years – the notion of broadcast is becoming increasingly defunct as people stream shows on Netflix and Amazon, download content or watch videos on YouTube. TVs are now just one of many screens that people use to watch their favorite shows. And, when they are viewing, their attention might be also be focused on a smartphone or tablet as they play games or message friends across multiple screens.
TV manufacturers are no longer just competing with each other to impress viewers with screen size and functionality, but also with a host of other screens that people use for viewing. FFalcon's whitepaper, published in September 2018, digs into these shifting consumer needs, and analyses the current state of the industry. We've used some of the information published in the report to assess whether the TV market is at a crossroads, and analyse what Smart TV manufacturers can do to ensure that they remain successful.
Shifting consumer needs
The report found that even though smartphone screen time is growing, overall TV consumption remains unaffected, with the average consumer in Europe watching about three hours of TV every day in 2012 – a number that stayed consistent through to 2017. This number increases to 5.1 hours per day for Smart TVs. This is partially thanks to digital services such as Netflix, Amazon and Hulu helping to keep total TV consumption stable, despite the decline of linear TV services, particularly in Europe and North America. This shift in viewing means that digital services are quickly becoming essential to the future of TV consumption. And as people spend more time using these services, they increasingly expect to be able access their content seamlessly across all their devices, and so opt for highly integrated systems that promise both great content and device interoperability.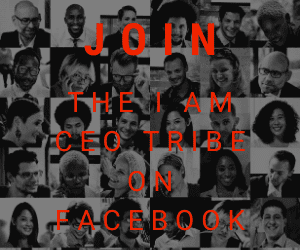 Smart TVs are the screen of choice for watching digital video content, with almost 250 million units predicted to be sold globally in 2023. People tend to value the TV as an established device for media consumption, offering a unique value proposition that is not addressed by smartphones. The living room and the bedroom are the top locations for viewing. The report found that people prefer to consume content late into the night, with 43% of viewers opting to watch online videos in the evening. This means that the status of the TV screen in the house remains relatively safe.
Uncertain marketplace
FFalcon's report found that the consumer electronics market is shrinking globally, driven by lower sales volumes. For example, the Compound Annual Growth Rate (CAGR) for tablets decreased by 10% between 2012 and 2017; desktop computer CAGR declined by 9% and laptops by 5%. Only selected categories, such as the smartphone, smart speakers and wearables, are still growing.
The report found that prices of consumer electronics have seen almost no growth (+2% between 2012 and 2017), and the consumer electronics market is in decline in terms of revenue and shipments, despite economic advances and growing global internet penetration. This impacts revenues for the consumer electronics marketplace, which are declining in certain regions.
Smart TVs under threat
Since 2015, Smart TVs have been the major technology trend for replacing old TV sets, and are now the device standard, edging out competition from the likes of 3D TV. However, some regional markets are now reaching saturation. In fact, FFalcon's report found that the overall TV market is shrinking, with CAGR declining by 6% between 2012 and 2017. Future market growth is also likely to be slower because the majority of TV sales are replacements, with trends in the overall TV market tending towards stagnation.
Despite positive future expectations from analysts, there is no clear development path for innovative TV manufacturers. Although analysts predict the return of strong growth rates, historical trends do not suggest such a turn around, so the future remains uncertain.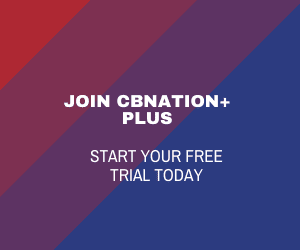 Ensuring the future of Smart TVs
FFalcon's report identifies that the key opportunity for Smart TVs to maintain their value proposition – and turn around the decline that is affecting the entire TV sector – is to strive for constant innovation.
The report identifies major opportunities of growth for the industry:
Blockchain
AI
Smart Home Integration
Taking each in turn, applying Blockchain to content management and financial services has the potential to drive service automation and content delivery for smart TV ecosystems. Worldwide spending on Blockchain solutions is expected to grow by 67% CAGR until 2022, and the Smart TV industry is one of many that could benefit from this.
Artificial Intelligence (AI) is becoming increasingly popular in the home thanks to the introduction of Smart Speakers and virtual assistants, such as Alexa, Google Home and Siri. AI can be used in the context of Smart TVs to anticipate media demand for content delivery and consumer interaction. It is already used by the likes of Netflix to adapt trailers for shows to suit people's viewing habits, highlighting aspects of programs that will most appeal to individual viewers. The global market is expected to grow by 51% CAGR until 2022.
As more devices in the home become connected and IoT products become more common, the Smart TV is well-placed to become the central hub for people to interact with all their devices and smart home services, and ensure they are working seamlessly together. FFalcon's report estimates that the global smart home revenue will increase with a CAGR of 25% up to 2022, and Smart TVs stand to benefit from this.
Winning formula
It is vital for the Smart TV market to stimulate future growth by shortening replacement cycles or increasing prices. The increasing popularity and growth of Blockchain, AI and Smart Homes offers Smart TVs the chance to innovate and maintain their central position in the home, as a window not only to content, but to a host of high tech possibilities. This constant innovation is the key opportunity to drive growth and secure the future of the marketplace.
Per capita income is expected to increase by more than 30% between 2010 and 2020 globally. As the world grows richer across all major regions and internet access becomes increasingly abundant, there is a promising global environment for consumer electronics in general, and the Smart TV market in particular. The challenge now is to capitalise on the opportunity that this presents.
The full whitepaper can be found here: http://bit.ly/FFalconWhitepaper
Guest post courtesy of Tony Guo