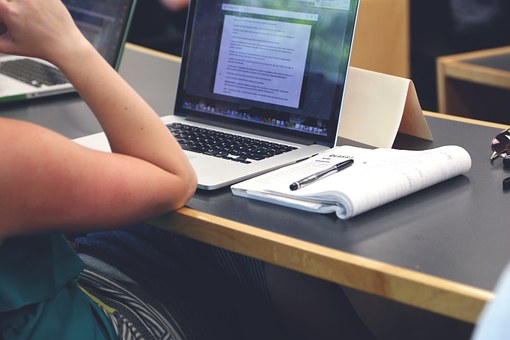 When you hire remote employees, you are not just looking for a reduction in costs incurred due to employee remuneration, you are also trying to access a better and a bigger talent pool that what is available to you locally. Sometimes, cost is not even a consideration and local availability of talent is the primary motivation behind a business seeking virtual workers.  The challenge today is not hiring remote employees, since the practice is pretty widespread now. It is hiring the "right" remote employee. In the overwhelming majority of cases, the employer will never meet the remote employee; hence judging him or her based on a face to face interview is out of the question. Since most traditional methods of judging a candidate goes out of the window, hiring remote employees needs its own set of safeguards to ensure that the right candidate is being hired.
Use technology to get to know the candidate as well as possible– We are in the age of information technology. Speaking face to face with someone who is on the other side of the globe is no more a challenge. Use video conferencing through Skype, Facetime etc to try and replicate the face to face interview scenario as much as possible. Even a couple of years ago, access to such technology might have been a problem for a prospective candidate. However today, most of these are available as apps on smartphones. Further, access and familiarity to such technology is crucial to the day to day work of a remote employee, and if a candidate is reluctant to come on board for a Skype or Facetime interview, he/she would also find it difficult to function as part of your team due to lack of proper communication.
Check candidate credentials properly and do initial culling- Initial culling of candidates is very important. Ask for samples of previous work, portfolios etc to judge a candidate's potential before speaking to him or her at all. If you do not cull candidate applications at an earlier stage, then not only would you have to speak to way too many candidates, it can also cloud your judgment. Some less experienced and less skillful prospects might come across as more impressive in person (some people are naturally confident) and you might inadvertently end up hiring the wrong person/s. Choose only the cream so that you can choose from a pool of "equals" so to say.
Engage a local hiring agency or consultant- Getting "boots on the ground" is always a great way. It's no different from what one does while trying to hire locally. Most good candidates come through an agency and not by seeing your ad in the yellow pages! So why should it be any different when you are hiring a remote worker. These agencies have the resources to tap into the local talent pool effectively and are in a great position to do the initial culling for you. They will also be able to provide prospective candidates access to Skype, Facetime etc for interviews from a central location. Generally agencies in Asian countries like India, Philippines, Vietnam etc; countries where one generally looks for remote assistants, charge the equivalent of a month's salary that you are prepared to pay your remote employee. Some will, however, settle on a prefixed amount.
Instead of an individual, contract it out to a vendor- This is actually widely used. It isn't the most perfect method, according to me. But it does save a lot of hassles. You simply go ahead and buy the number of hours you think that a particular project should take, and the vendor will use its resources to ensure that the project is completed on or before time. This is most suitable if you have projects which does not need your direct supervision and are the job function is not from the core areas of operation that you or your company is involved in. There are several firms both at home and abroad catering to this requirement in pretty much all the domains. You need not worry about choosing a candidate. Instead you hire the firm to choose one in your stead.
Hire through a staffing firm- Staffing firms are pretty new concepts, and as such not many are around. However, the ones that are there have had good runs and more and more are getting established based on this concept. A staffing firm is basically a company which is between a vendor and a hiring consultant. Many confuse them with outsourcing vendors. However, where they differ from traditional vendors is that they require are not involved in the day to day workings of the project. They will help you hire the right talent, then provide the resource with a workspace and necessary peripherals to do his/her job properly. However, unless requested, most do not provide any supervision beyond basic time management. The resource will report to you and basically be a part of your team, like your local hires. Hiring a remote assistant through such an agency or firm ensures that you get a remote employee without the hassles of his/her payroll, HR etc. Such employees can be involved in your core activities as well and will have a proper corporate infrastructure to back them up.
So, these were five tips or hacks if you like, to hire the right remote employee. Do these ensure a successful hire? They certainly increase your chances manifold and you would have to be incredibly unlucky not to hire a satisfactory candidate. There is also one more tip that I would to give, especially for small business owners looking to outsource or look offshore for remote workers. The first link in Google is generally an advertisement, which might reflect the deeper pockets of the agency or individual, but in no way is an indicator of excellence. Keep your research thorough.
Author Bio– John Tie is working as a Digital Marketer and content strategist with Virtual Employee, virtual staffing company, offering affordable and scalable remote staffing solutions for mainly Small and Medium Businesses (SMEs) around the world in over 150 domains. He is a versatile tech writer and loves exploring the latest technology trends, entrepreneur and startup column.