Advice
Mentoring the Next Generation of Leaders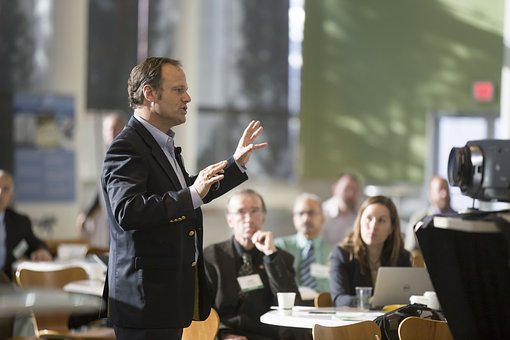 The way the business world operates has significantly evolved with the technological advancements as time goes by. Today, we can see a change within companies' structures since baby boomers are retiring and millennials are stepping on the stage. It is expected that by the year 2020, millennials will hold almost half of the world's workforce.
As a CEO, you already know that leadership skills are crucial for any organization – a queenless hive can't go far. On the other hand, a bad leader can be even more devastating for the company. In fact, according to a study, employees who have bad managers are the least productive workers and even 65% of employees will rather have a new boss than a pay rise.
CEOs can play an important role in the empowerment of leaders of the new generation. If you leave an impression of a strong leader who is taking the company in the right direction, employees will be looking up to you and they will admire you. But instead of leaving them to admire you from afar, give them the chance to learn from you by mentoring them.
Teach Them About the Importance of Teamwork
The success of any business can't be attributed to one person only. It is a product from the joined effort of many. What we can expect in the future is to see a different team-structure than the one we see today in traditional companies. Remote working is being embraced even now and new developments result in new skill sets, for example, blockchain and digital assets, technologies that are yet to implemented on a bigger scale in the business world. For a company to operate at its best, the teams should be lead by individuals with strong leadership skills.
As a CEO, it is important for you to promote teamwork and overcoming differences between employees. The best thing to do is to give each member of the team a different task that should be executed in collaboration with others. By doing so, you are not only teaching them about teamwork, but also that a good leader should always take the team's ideas into consideration.
Time Management and Resource Planning
Every successful person knows the importance of good time management. As a CEO, you have probably had countless late nights and long working days. Being a leader isn't easy – it takes a lot of sacrifice and dedication and the potential young leaders you are mentoring need to be aware of that. This is the easiest way to recognize a true leader. Time can go fast in the business world and leaders need to make sure they are using it to the maximum to achieve their goals.
The same goes for resource planning. The main trait of a bad manager is poor resources planning, whether that refers to utilizing the workforce or ordering materials for production. Young leaders should learn that everything should be kept at the golden mean. Too many people working on one project can cause frustration in a similar way as not having enough employees utilized.
To teach employees about the importance of having the right amount of production materials at all times, you should illustrate it with a simple example: if you don't monitor your stock and if you don't set reorder points, you might put production at a halt because they are missing a component and consequently slow down the workflow of all other departments such as sales, service or dispatch. Ultimately that will cause a loss of profit and unsatisfied customers.
Flexibility
One of the main qualities of any good leader is the capability to adapt to changes. A bad manager will say "This is how we have always done it" but a good manager will say "Let's try something new" if they can see a potential in the idea. Young leaders need to learn that every day they will face challenges and they will come across people with different views and understandings. Only with the right attitude and the desire to move forward they can become truly flexible and ready to embrace new possibilities.
Practise What You Preach
Your words need to match your actions so you can truly become a good influence on the development of young leaders. Be open with the people you are mentoring – tell them about your previous doubts, your struggles and the obstacles you had to overcome to become the person who you are today. To empower young leaders, you need to build a relationship and not only give them directions.
Take It a Step Further
You don't have to limit your mentoring activities only to the people who work in your company. Instead, you should team up with a local organization or a high school and take several young people in your company for a brief period as interns so they can experience how it feels to be in a professional environment while they are still at school. In fact, according to the Association of American Colleges and Universities, companies value internship a lot when they are looking for new employees.
The world is ever-changing and now it is your time to help shape the new generation of leaders. Only strong mentors can guide young professionals to be the managers and CEO that the companies of the future will need.
Author bio;
Melissa Stanley is a veteran tech writer and editor who has worked in several eCommerce companies so far. She has been covering technology online for over five years. She is Client Service Manager of PCGT – PunchOut Catalogs.