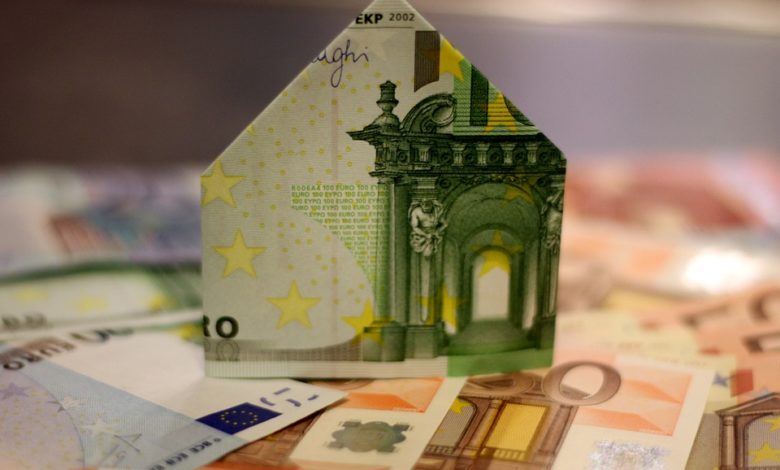 Most people know that buying a home is more than a simple calculation of the price of the home + interest accrued = total paid. But the knowledge of that fact doesn't mean people care as much as they should, often considering other fees as a minor detail, especially compared to the size of the home loan.
But, do you know how much these little extras can cost you? Thousands of dollars, potentially running into the five figures. To avoid having a giant home loan albatross around your neck for the next 25 years, consider the following fees as part of your calculations.
Loan Origination Fee
We'll start with one of the most annoying fees you'll have to pay, the loan origination fee. This fee is a major money maker for lenders and is usually 1% of the total loan you're taking out. It's basically a fee for the privilege of the lender creating the loan for you in the first place. Gee, thanks…
Document Preparation Fees
Another frustrating one you're going to have to pay: document preparation fees. This is what you'll pay for the lender, attorney, or broker to put together all of the paperwork for the home loan and sale.
Private Mortgage Insurance (PMI)
Home loans tend to be really hard to get if you have a low down payment amount. And if you do manage to get a bank to give you money, it's very likely they'll require you to get private mortgage insurance (PMI) as part of the loan. PMI is basically a way for lenders to guarantee they'll get their money, even if you default on the loan.
This insurance can really sting, as it's usually made up of a single up-front payment (payable at closing), in addition to a monthly premium. Ouch. Expect to pay about $100 per month for every $200,000 borrowed. That's over $1000 per year. Not a crippling amount, obviously, but it can really add up. If you don't have enough for a 20% deposit, you may want to consider an FHA loan instead.
Homeowner's Insurance
First, mortgage insurance, now a homeowner's one? This one is also mandatory, and it actually helps you. It covers personal liability and hazard insurance, protecting your home and its contents. Most lenders will require you to show you've paid for at least the first year's premium in a single initial payment.
The rest can be added to your monthly payment, which can massively inflate your premium. To avoid surprises, we recommend using online tools who do the mathematical heavy lifting for you. A loan calculator, for example, automatically considers the additional home loan variables to calculate your costs, including any insurance premiums. This also allows you to see the various interest rates on offer, allowing you to compare your options without having to refer to your high school math notes.
Title Insurance
The legal aspect of home ownership can sometimes get a little murky. Title insurance is designed for such situations, where there might be an issue with the title of the property in question. Unlike normal insurance, which looks towards any possible issues in the future, title insurance works towards protecting those insured from any previous claims made in the past. You can usually bundle the cost of this insurance into your monthly mortgage payment.
Escrow Fees
This one is pretty self-explanatory: when you're going through the closing process, an escrow account will (usually) be used to hold the money prior to the finalization of the sale agreement. It protects your money just in case something goes wrong and you need to pull out of the sale. It also serves as a guarantee to the seller that you have the money to pay for the property. Naturally, there's a fee attached to use this type of service.
Appraisal Fees
Appraisal fees give you an educated estimate of what your property is worth. It's not only mandatory for tax purposes, but is also required by the lender to justify the home loan amount. The total cost varies depending on location, the size of your property, and the appraiser used. Expect to pay anywhere between $300-$1000.
The annoying thing about appraisal fees is that many lenders will insist that you use from their select group of companies/individuals. If their chosen supplier is expensive, you'll be saddled with the costs; you won't have a choice in the matter.
Credit Report Fees
Ugh, now it's really starting to pile up. This is a miniscule cost, but it's there, so we're going to mention it. Lenders will always ask you for a verified credit report. It's usually around $25-$35; not a lot, but again, it's another cost you may not have accounted for.
Home Inspection Fee
This fee seems similar to the appraisal fee, but it has a different purpose. The home inspection fee is not always mandatory, but it's meant to assess whether the home is structurally sound. In other words, that it won't fall apart and crumble into dust after a few years. You'll pay $300-$500 for the privilege.
Always Read the Small Print
Banks know that most people base their home loan choice on the interest rate. They'll offer you so-called "Hollywood rate"; it's on all of the ads, it looks enticingly low, and seems like a good deal. However, once they reel you in, other costs mount up. Do your calculations meticulously, keeping the aforementioned fees in mind.
As you can see, the world of homeownership isn't as clear cut, financially, as you might have first thought. The tips provided above should provide you with a clearer picture of the kind of financial expenditures that you can expect (and can potentially avoid) when embarking upon your real estate adventure.
Guest post courtesy of James Lee Robinson