Advice
Business Lessons From a Car Salesperson- [Infographic}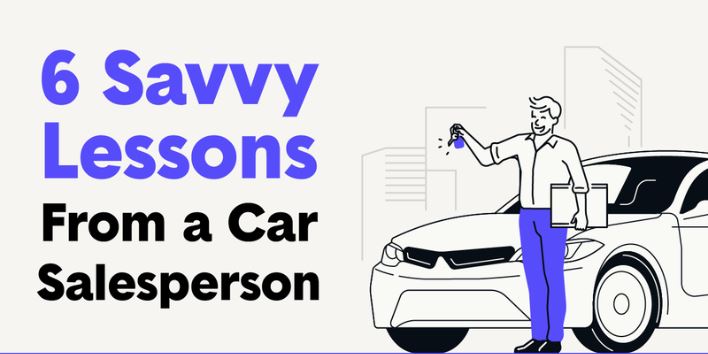 Sales is not easy. No matter your profession, delivering a successful pitch is tough, intimidating, and requires lots of planning and preparation. Not only that, you also need to be confident, charismatic, and convincing with your delivery to close deals with clients you're pitching.  
Due to the competitive nature of selling cars, other professionals can learn a lot from them. To help you implement these tips yourself, The Zebra has highlighted six simple business lessons in the infographic below.
Please include attribution to thezebra.com with this graphic.