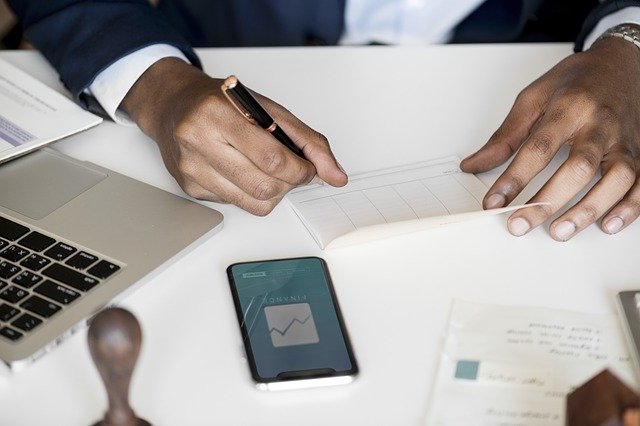 How do you get a startup company going and funded? So many people ask this, but there is so little practical, hands-on advice on how to do this. I have started, bootstrapped, and raised funding (partner and investor funding) for three companies now: Bioware in 1994, Check Six in 1998 and ORBAI in 2018. I also planned and pitched at least three other companies in between that I decided not to pursue due to market or economic conditions (2008 recession). It's a lot wiser to fail early and try something else, than grind on a flawed idea at the wrong time. Bioware was my most successful startup, exiting in 2007 when it was purchased for $860M by Electronic Arts. My partners, Ray and Greg, did the first investment round and got most of the returns. Make your shared agreements carefully if you want to see the fruits of your hard work!
To succeed with a startup and get investment, you have to show you can build an amazing company that is making so much money that it may not need to raise additional money in 6–8 months. I know this sounds stupid, but it is true. Investors want a sure thing. Also, as an entrepreneur, you should be capable of building a company on revenue and never need to raise money. Venture capital gives you a way to build your company faster than your competition, to have the funds that contracts don't provide and to do the core work you need to make a truly scalable product or service. You have to prove this is a viable business that can really scale with investment funding.
This takes some groundwork, planning and serious entrepreneurial skills. You need a good company for them to invest in, and you are going to have to bootstrap that to start. You have to be prepared to work harder, sacrifice more, and suffer more than you ever think is possible right now.
First (unless you are wealthy), you have to work for a year at your regular job and moonlight evenings and weekends, making sure your IP is kept separate and your current employer has no claims on it. Find friends to help you and give them stock when you incorporate. Max out your retirement and stock plan contributions while working, be prepared to minimize your expenses, and when you are ready, before you file any patents or publish any papers or incorporate, QUIT YOUR DAY JOB. Now you are committed. You should feel a pit of fear in your stomach and elation, otherwise this was the wrong decision.
The first source of funding is to get a line of credit or a set of credit cards, which you should actually do shortly before quitting your job, so you can show an income and have better access to credit. Lines of credit are hard to get at a bank without showing financials and past revenue (some banks like Wells Fargo don't consider even $5M seed investment in their loan evaluations), so you will probably have to do credit cards. It sounds awful, but you can get a lot of credit cards with zero interest for a year, and make minimum payments for a while, and re-finance them with new credit if they start charging interest. Your credit rating may take a hit temporarily, but when you start paying them down, it surges. I had a credit rating of 813 after doing this and paying them all off. Just remember, you WILL have to pay them sometime. Try to keep your home equity out of it, as losing your home in a venture is a terrible thing.
Build some prototypes of your idea, file a provisional patent or two (only about $200, and is  basically just your design documents and white-papers with a cover sheet) with the USPTO to reserve your ideas for one year until you can afford full patents (USPTO Provisional Application for Patent). This is important, or people WILL steal your ideas. For every  smart, innovative entrepreneur that can invent something worthwhile and potentially valuable, there are hundreds that cannot and will steal it.
Write a rough business plan. Just put down your core ideas. What is wrong in the world? Why should we care? How do you fix it? How many actual, named people or companies can you list that would buy this? For how much? Rough, rule-of-thumb, eyeballed from-the-hip with real examples. Guess how much money you need and make a rough budget. This will actually be the best version of your business plan, EVER, because it has not been overthought and uses real-life examples.
Now post your idea on Facebook, limited to your closest friends and family, pitch to them and see if you can get them to understand it, see the value, and try and raise a friends and family investment round of $100K – $250K for 10 percent – 20 percent of the company. If you do, then you have demonstrated that people you know believe in you and your idea. And, honestly, if they do not, and nobody will invest, even the people who know and care about you – then they may be sending a message, and you may want to rethink your plans.
Use this money to build an incredible product demo, patent the key technologies, get a few key customers paying you to customize it for them. Do these initial contracts very carefully, with proper legal advice, as any exclusivity terms, IP ownership issues or other gotchas can seriously harm your company or your interests in it later, like mine in my first companies (Bioware, Check Six).
At the end of the bootstrap stage, you now have the main elements you need to get a seed round, but this is a bit higher bar than Friends and Family and there is still work to do, as we will discuss in the next article – Getting to the Seed Round.
Author bio:
This 3-part series is by Brent Oster, founder and CEO of ORBAI (https://www.orbai.ai)