Advice
5 Ways a Recharge Room Can Benefit Your Business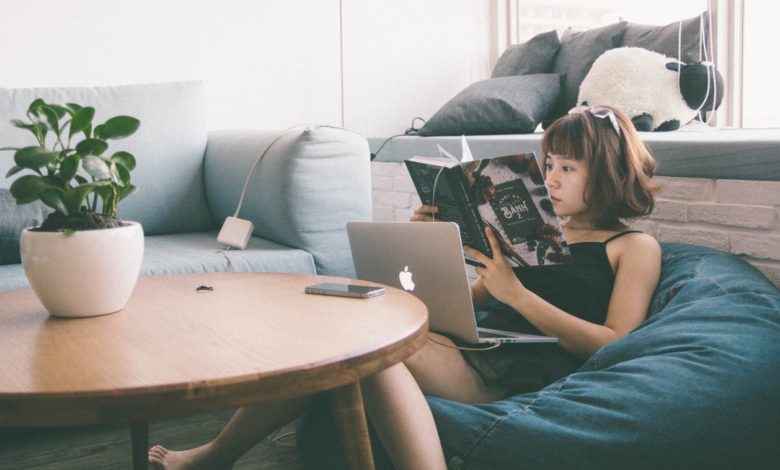 In the last several decades, we have witnessed the evolution of the modern office. In the turn of the century, cubicles have been slowly fazed out in favour of more open-concept designs with modular interiors to fit multiple purposes. In the past few years alone, the modern and young workforce puts emphasis on work-life balance. What it means for a modern office is to be stocked with adequate amenities like recreation rooms and stocked pantries.
These trends come and go with the changing of the generations. The one thing that will always remain a constant is the effect an office environment has on its employee's health, general wellbeing and happiness. A quality workspace means different things to different industries and niches. Each one's requirements are subjective and mean different needs and wants. Not only are these comfort factors important for a healthy working culture but also for productivity. Less stress and pragmatic office design will cut hours and expenses for completing a project. The physical working environment needs to be designed as such to provide all the support necessary for employees to focus on the tasks at hand.
A room to recharge and take a break is the biggest addition one can introduce into a workplace. Here are some of the benefits that everyone can enjoy and how to achieve them.
Library
Learning and professional and personal development is something that should always be promoted in any modern business setting. Adding bookshelves to a common room or a dedicated library, if applicable, will be the best way of going on about it. Whether the material should be relevant to the industry and niche the company finds itself in or not is up to you to decide. The best solution is probably somewhere in the middle with a healthy mixture of work and non-work related content. Plenty of employees will seek out to further perfect their knowledge and skills during breaks. It is up to the employer to enable them to do so with proper content.
Physical activities
We are experiencing a more and more sedentary life and workstyle as time moves on. Long gone are the days of hunter-gatherer occupations of our ancestors which gave them plenty of physical activities and kept their circulation in check. Save for a few occupations, we will most likely spend the majority of our working time sitting in front of a screen, or a few.
Regular exercise has plenty of benefits, both physical and psychological. It reduces stress levels, improves mood and confidence. Not to mention the sharp increase in overall health with minimum but regular amounts of exercise. With these things in mind, it all results in an increase in productivity and reduction in health benefit expenditures.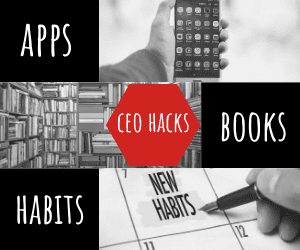 General-purpose gym equipment or even, an entire dedicated room for physical exercise will do wonders for the workforce. Some of the most basic multi-purpose equipment to start off with are dumbbells of various sizes, treadmills, medicine balls, pull-up bars, resistance bands and yoga mats. If you have space restriction, you can always book a space in a local gym for employees to stretch their legs.
Comfort
Comfort should be a constant in any workspace. The more comfortable an employee is, the less stress and fatigue will he or she accumulate over an extended period of time at the workplace. The use of ergonomic furniture will stop muscle fatigue, increase productivity and reduce the chances of developing disorders caused by prolonged stationary positions.
These are actually the most frequently cited causes of lost work time. It kind of ties in with our previous point about physical activity. This time, we are talking about the more immediate, having the ability to change positions while at the workplace itself. There are a few ways to make this happen.
Ergonomic work areas and furniture that allow employees the ability to seamlessly transition from sitting to standing positions is a great option. Sit-stand desks are becoming more and more popular and are a great asset to any workspace. You can go even a step further with a walking desk, a kind of a cross between a standing desk and a treadmill, but that can seem a bit excessive. If employees have the ability to change their areas during the workday by promoting non-stationary workplaces, it has a surprising effect on keeping the entire process fresh. Limit as many mundane distractions as possible.
HVAC disturbances and audio isolation from surrounding buildings are essential for a distraction-free business process. If employees are comfortable while working, they will keep on happily returning instead counting the minutes until the clock strikes 5.
Keep the pantry stocked
A snack bar with healthy options can give employees that little pick-me-up after a long-winded business meeting they just had. Every company has a kitchen with the basic utensils and condiments, so why not expand on that? Even if the business process is mostly sedentary and does not involve any major physical exertions, the brain consumes about 20% of total energy. That is a lot, and it needs to be fed regularly, especially in times of high stress and short deadlines.
A good kitchen also offers people a great reason and place to mingle, share new ideas, build trust and generally socialize. Coffee is the thing transcending all cultures and is the global and universal conversation starter. As for those healthy options, fruit like bananas, apples and other, universally liked favourites are the go-to condiments. For the more physically active, protein bars will be very appreciated. The list goes on and on and it is ultimately up to you on what to keep in the kitchen for everyone to use, consume and build relationships with.
Social activities
A good break room is not one that has everyone sitting quietly staring at their phones for a few minutes during a break. The best ones are those that promote socialization and activity. Especially physical activities, to tie in with our previous points. So, how does one promote those things when all employees are doing is interacting with one another all day? By encouraging friendly competitions and games in a non-professional and relaxed manner.
The first things that come to mind are pool and ping pong tables, darts board games, you name it. The possibilities are endless. Not to say that pure rest and relaxation is discouraged, there has to be something for those that have over-exerted themselves and would like five minutes to recover. Comfortable and ergonomic sitting furniture like sofas, bean-bags can help your employees relax. You can take it a step further and complement these with a gentle neck and shoulder massager to improve the blood circulation and reduce stiffness in their necks.
The exertion from a constant sitting position can be as severe, if not more, than one caused by excessive motion. It is the repeated exposure to the same (non)movement what really gets us. Try and introduce as much variety as possible.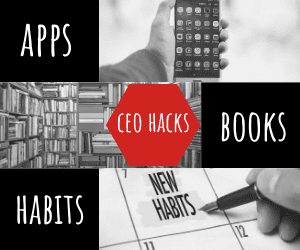 Conclusion
It is no secret that the heavily competitive working environment places more and more stress, both physical and mental on the employee. The working hours are long and tasks and deadlines are getting more difficult to accomplish. It is up to you as the employer to make their life as comfortable and engaging as possible to create and retain a culture of happiness in productivity.
Author bio
Emma Williams is an Australian writer with a master's degree in business administration, who has a passion for anything lifestyle and design related. She spends most of her time redecorating and participating in house projects. As a great nature lover, her biggest pleasure is spending time in a small cottage by the river.