Advice
6 Warehouse Management Mistakes to Avoid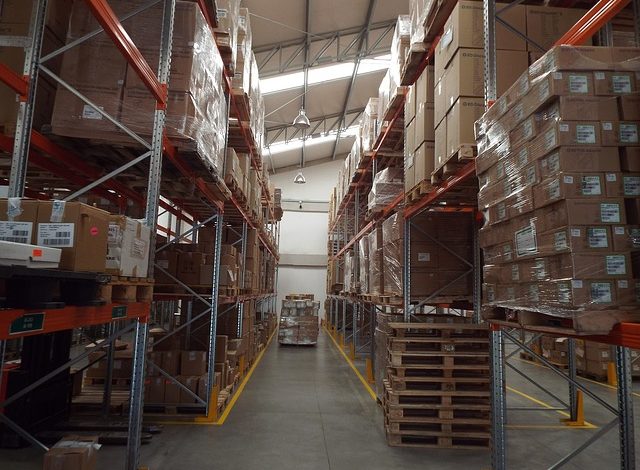 Warehousing is a complex business with hundreds of different factors to consider. As the eCommerce industry continues to evolve and grow across the globe, you need to improve your approach to warehouse management if you want to stay ahead in this increasingly competitive industry. As you take on more SKUs, customers and clients, adjusting your workflow and internal processes can help you improve the overall performance of your warehousing facilities. By avoiding these common mistakes, you can improve efficiency, reduce overhead expenses and increase the output of your warehouse facilities. Change your business model with these warehouse management tips.
 1. Not Optimizing Your Inventory for Order Fulfillment
If your warehouse isn't optimized for order fulfillment, the more time it will take to get orders out the door. Time is of the essence in the warehouse industry. The faster your team can fulfill orders, the sooner these goods will reach your customers. If your aisles are messy or disorganized, your employees will have trouble finding the items they need to fulfill orders.
What to Do Instead:
Arrange your inventory according to popularity, keeping the fastest-selling products near the order fulfillment area so your employees don't have to travel as far when new orders are placed. Organize your warehouse with bulk containers and stack racks. Keep aisles clear, enabling lift trucks to move through your facility with ease. Sort your products by placing them in the right container. The layout of your facility should be optimized for order fulfillment. If something doesn't make sense to your employees, change it to improve efficiency.
 2. Storing Too Much Inventory
Storing too much inventory will inflate your warehousing costs. These products may sit on the shelf for long periods of time, which prevents you from taking on new products or serving additional customers. Not tracking your inventory to anticipate changes in demand can leave you with stacks of products that no one wants to buy.
What to Do Instead:
Use a warehouse management system (WMS) to track changes to your inventory and your customers' shopping habits. If some items are selling faster than normal, the program will alert of these changes so you can order more products before you run out. But if some items are starting to lose their appeal, you can stop ordering new items before they start taking up precious space in your facility.
 3. Failing to Grasp Future Trends
The warehouse industry is quickly evolving as new technology changes the way orders are filled. Equipment such as automatic pickers and stockers, order fulfillment machines and inventory trackers are helping warehouse managers improve efficiency in the workplace while reducing inventory mistakes and overhead expenses. If you're not already using this technology, chances are some of your competitors are or will in the near future. More than 10 percent of U.S. warehouses were already using automated warehousing equipment as of 2016.
What to Do Instead:
Even if you're not ready to invest in this kind of technology, you still need to plan for the future by budgeting for these eventual changes. Automation will continue to take the warehousing industry by storm and you need to be prepared. Start saving for automated warehousing technology and make a plan for slowly phasing it into your operations so you don't get left behind.
 4. Lack of Employee Incentives
On average, labor costs constitute 65 percent of most warehouse facilities' operating budgets. The warehousing industry is rife with employee turnover, low pay and changing operations. If your employees are dissatisfied with their jobs, they will look for work elsewhere, which will decrease efficiency in the workplace and increase your labor costs.
What to Do Instead:
To discourage your employees from looking for work in other industries, give back to your employees by giving them a raise, more flexible work schedules and, above all else, access to opportunities to grow and evolve with your company. Promote your floor workers to management positions instead of hiring from outside the company. Start employee training and development programs to expand their skills, especially as you implement new technology into your operations.
 5. Not Implementing Proper Safety Procedures
Failure to implement standard safety procedures puts your employees at risk and decreases workplace efficiency. If your facility gets audited by OSHA or one of your workers gets injured, you may have to pay costly legal fees or fines.
What to Do Instead:
You should always focus on the health and safety of your employees when managing a warehouse. Warehouse facilities are full of potential hazards, including overhanging equipment and inventory as well as machines that may snag or injure one of your employees–especially when your team is rushing to fulfill orders.
Improve the working conditions of your warehouse to better meet the needs of your employees. Encourage them to lift heavy objects with their knees or in groups to avoid personal injury. Use lift trucks to reduce the load placed on your employees. Conduct regular fire and active shooter drills. Use proper lighting, signage and side mirrors to help employees see where they're going. Keep aisles clear and free of debris.
 6. Lack of Preventative Maintenance
Some of your warehouse equipment can easily cost tens of thousands of dollars or more. If one of these machines were to break down unexpectedly, you may have to replace the item. You will also have to delay your operations for some time until you can have the machine replaced or repaired.
What to Do Instead:
Invest in preventative maintenance by scheduling downtime for some of this equipment. Have a professional audit and optimize your equipment on a regular basis to prevent future breakdowns. Preventative maintenance can also improve energy efficiency, thus lowering your overhead expenses.
Improve Your Warehouse Management
If your warehouse avoids these mistakes, it will be well-positioned to become a leader in the industry, helping you extend your services to more customers and clients. Automation, inventory tracking and other industry trends will only continue in the years to come. Stay ahead of the competition and start changing your approach to warehouse management today.
Guest post courtesy of David Madden, Founder and President of Container Exchanger, ExchangerHub