Podcasts are booming and especially for entrepreneurs and business owners, it is a way to continue to grow and develop our leadership, marketing and even sales skills while continuing to run our ventures. Business owners only have so much time to execute and complete the millions of things on our to-do list so any way that we can multi-task in an efficient way is a great opportunity. Podcasting is a good way to do that. While driving or walking the dog, podcasts offer a way to learn and grow while sometimes completing other tasks. We have a podcast in our blogging community and we wanted to hear from entrepreneurs some of their favorite business or entrepreneurial podcast.
#1-Snacks Daily
A favorite among some of my coworkers is a podcast called Snacks Daily. It's Monday through Friday quick daily business news. It's easily digestible content to listen to since it covers 3 stories in 15minutes. They do a great job of entertaining their audience while also being informational.
Thanks to Madelyne Churchill, Social Eyes Marketing!
---
#2-Entrepreneurs On Fire
My all-time favorite podcast is Entrepreneurs On Fire. There are episodes every few days and it's easy to listen to while I'm at the office. What I really like about this podcast is that John Lee Dumas talks about al the different aspects it takes to not only develop a successful company, but how to develop a product/service that your clients are going to love. I'm always looking to grow my business and Entrepreneurs On Fire gives me innovative ideas I can use to grow my company!
Thanks to Alain Gazaui, SpaKinect!
---
#3-How I Built This
No other business podcast has been more influential or important to my professional development as How I Built This from NPR. The stories shared from other successful entrepreneurs has inspired me to keep going in times of doubt, made me burst into tears at really inappropriate times with its 'realness' and taught me a lot about leadership and personal development.
Thanks to Larissa Uredi, No-Where Consultants!
---
#4- Mixergy by Andrew Warner
The podcast episodes consist of interviews with prominent entrepreneurs and dive into how the businesses were formed and grown to the level that they are today. Andrew's interviewing is what makes the podcast so great. He genuinely wants to know all the dirty details and is ruthless when it comes to getting to the truth. He's unafraid of asking tough questions and will call people out if he hears fluff. It is refreshing to get such a candid take on business and entrepreneurship in today's Instagram-filtered world.
Thanks to Alex Darke, Filmmaking Central!
---
#5- The James Altucher Show
He has some of the same guests as other top business podcasts but his humor makes the show stand out. He's a funny guy and even owns his own comedy club. The show isn't remotely bland and it's nice to have a few laughs while learning something.
Thanks to Simon Nowak, 3CreditScores.net!
---
#6- John Jantsch's Duct Tape Marketing Podcast.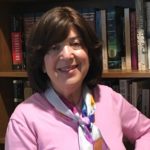 I love his down-to-earth and very practical approach. Some shows are "solo," just John providing a mini-training on a marketing topic for small business. For other shows, he interviews a guest, frequently an author or someone of interest to small business owners. Topics range from the latest in SEO or social media to time management. Whether solo or with guests, Duct Tape Marketing consistently delivers solid information and advice, clearly and succinctly presented. No hype. I've been listening for years and plan to continue doing so for a long time to come.
Thanks to Linda Abraham, Accepted!
---
#7-The Profitable Practice Podcast
The Profitable Practice Podcast is the perfect podcast for any health and wellness practitioner wanting to build a 6-figure practice and have a million-dollar impact on/offline. Every episode is full of tactical and actionable strategies that business owners can use today all while breaking down misleading beliefs taught about how a clinic should run that are outdated. This podcast was built to help practitioners take imperfect action daily and build the clinic of their dreams.
Thanks to Andrea Maxim, MAXIMized Business!
---
#8- Proof to Product
This is an excellent resource for anyone who runs a product-based business. Katie Hunt is an excellent teacher, she and a select handful of others put together an annual conference called Paper Camp (formerly Trade Show Boot Camp) that helps entrepreneurs, new or experienced, take their business to the next level! There are so many resources for those with service-based businesses, from photography to coaching, and this podcast is a breath of fresh air for those of us selling physical goods!
Thanks to Âme Courrier
---
#9-Gofigure
My favorite business podcast is Gofigure by Nadiem Makarim, CEO of GO-JEK, an Indonesian entrepreneur. He keeps the podcast interesting and relevant. He discusses topics like innovation, insecurities of founders, problems that founders face, effective communication. Its like you'll get something concrete out of the podcast every time you listen to it. For example: In one podcast he discussed how to not think about time spent on your business, but think about impact, instead of measuring how much time you are spending, measure how much impact you are having and then try to maximize impact per hour. It is something that is going to stay with me forever and this is something that will become part of my company's culture, because of this podcast.
Thanks to Rahul Vij, WebSpero Solutions!
---
#10- AuthorityHacker Podcast
It's one of the very best business podcasts about how to run an online business. They feature some of the best industry experts and do what they preach. They cover every aspect of online marketing and sometimes general tips on how to optimize your day as an entrepreneur. I've been listening to it for some time and some of the best things I've learned have to do with being better at hiring people, document our processes and of course, general marketing tips.
Thanks to Morten Storgaard, AuthoritySiteGeek!
---
#11-Social Media Examiner Podcast
My favourite Business Podcast is the "Social Media Examiner Podcast" hosted by Michael Stelzner. It's all about social media and to grow one's channels, implement strategies & tactics and so on Michael Stelzner invites experts from all around the social media universe to talk about Facebook ad tactics, Twitter, YouTube and many others. In every single episode I learned something new to implement in my social media strategies and I can recommend subscribing to this fantastic free podcast.
Thanks to Keno Hellmann, SelbstsaendigKite.de!
---
#12-Building a StoryBrand
One of the best business podcasts out there right now is Donald Miller's Building a StoryBrand. What's great about it is that tucked into all the episodes about the power of story in business (which are great) are some truly fascinating episodes with people like James Clear and Megan Hyatt Miller on topics like building good habits and focusing your life and business. It's the perfect balance of marketing and practical business advice.
Thanks to Reuben Yonatan, GetVoIP!
---
#13-5 Minute Monday-It's the next big thing!
The business podcast I'm interested in right now is 5 Minute Monday. It is a branded podcast from the hosting company Buzzsprout. It's can't miss because it is only five minutes and I always get a nugget or two of good information. I believe branded podcasts are going to be huge and become an important and mainstream marketing channel. It is the Next Big Thing and I want to stay ahead of the wave.
Thanks to Neill Marshall, HealthSearch Partners!
---
#14- Enterprise Podcast Network
As someone who aspires to learn about the latest and greatest companies, industries, and trends, I'm always on the lookout for excellent business resources. One of my favorite business podcasts is Enterprise Podcast Network. EPN features entrepreneurs and small business owners of all stripes about their innovative business ventures. You also get to hear about the biggest trends and challenges of these interviewees' industries, which makes the podcast very enlightening to even a layperson.
Thanks to Martin Glenday, Moxie Media!
---
#15- Brendan Burchard is gold!
He is filled with value and content and his whole purpose is for us to become masterful and know what our purpose is and to have an amazing life. This is the ONLY podcast I listen to right now because it's the only one in which it's worth investing my limited time!
Thanks to Dr. Mikell Suzanne Parsons, Natural Path Health Center!
---
#16-The Goal Digger Podcast
As a freelance writer, I tend to gravitate towards business podcasts that are informative and shine a light on being creative within your business. So, when I stumbled on Jenna Kutcher's The Goal Digger Podcast, I was immediately hooked! The podcast is geared towards women with creative businesses and features a good mix of solo episodes and interviews with business owners. Jenna does a great job of getting into the nitty-gritty of entrepreneurship and asking truly unique questions in each interview rather than the standard, run of the mill questions a lot of podcasters ask. I love how illuminating and detailed each episode is. Jenna doesn't just scratch the surface—she offers actionable steps and tips and I always feel inspired to take action after tuning in.
Thanks to Katie Jenison 
---
#17-Remarkable People
My new favorite podcast is called Remarkable People by Guy Kawasaki. He started the series at the end of last year and so far he has talked with everyone from Jane Goodall to Phil Zimbardo to Martha Stewart. Guy is a remarkable person too so I learn something with every conversation and each one is so interesting and thoughtful. I am a huge fan and highly recommend it!
Thanks to Paige Arnof-Fenn, Mavens & Moguls!
---
#18-Smart Passive Income
One of my favourite business podcasts is Smart Passive Income by Pat Flynn. You get very practical tips about bettering your online performance, and there are good interviews that help you get more insights about the changing world of digital marketing. The best thing is- Pat breaks down big goals into smaller objectives. He helps you solve practical problems in a lucid way – like how you can increase your YouTube views. I highly recommend SPI for all digital marketers.
Thanks to Avinash Chandra, BrandLoom!
---
#19- Two podcasts
How I Built This, hosted by Guy Raz is a must-listen for any entrepreneur. The stories of some of the countries best startups are told by the founders and usually share learnings about the entrepreneurial journey. You'll hear from the likes of Marcia Kilgore, Damon John, Herb Kelleher, and James Dyson. The Hustle's My First Million podcast, hosted by Shaan Puri features entrepreneurial stories of founders in consumer products and tech that ended up creating very lage business through hustle and determination. It's as entertaining as it is insightful.
Thanks to Chad Beightol, The Man Shop!
---
#20-Tim Ferriss Show
Tim is the best when it comes to discussing how to optimize your business and your life. He features top notch guests from all walks of life and also posts episodes with sound business advice for both beginners and those looking to scale their operations to the next level. Most episodes are several hours long which is why the Tim Ferriss Show is a great podcast for those looking to deep dive into topics.
Thanks to Jack Choros, Iron Monk!
---
#21- Rise by Rachel Hollis
When I need to get pumped up in the morning and energized to take on my day, Rise is my go-to podcast! Rachel is an amazing motivational speaker and always leaves me feeling refreshed, inspired, and full of new ideas. She's a badass entrepreneur, mom, wife, and speaker, and regardless of the topic, I always find myself relating to the show in one way or another (and usually have a literal laugh-out-loud moment or two a show.)
Thanks to Lexie Smith, THEPRBAR inc.!
---
#22- Youpreneur with Chris Ducker
One of the most blazing uses of podcasts among individuals is learning, and interestingly in the podcast industry, the business is one of the top five popular genres. For learning purposes, particularly the podcast of Chris Ducker offers a complete toolkit to achieve brand recognition in the digital age. The reason why his podcast is my top pick is the wide range of topics Ducker discussed in it.The array of topics can belong to launching online products, delegating the tasks, or establishing a niche in the industry. He also often invites many worth listening to guests on his podcast, and their discussions left you with a set of actionable steps to improve your business graph.
Thanks to Aqsa Tabassam, InsideTechWorld.com!
---
What's your favorite business podcast? Tell us in the comments below. Don't forget to join our #IamCEO Community.