Virtual assistants (VA) can be lifesavers for busy entrepreneurs looking to relieve off important tasks that don't necessarily generate income. It saves the costs of hiring an employee and helps other staff to be productive in revenue-generating activities. However, some entrepreneurs will prefer not to hire a VA for some reasons such as trust issues or fear of letting go of the tasks they've been handling.  The decision on whether or not to hire a VA is purely based on one's choice and evaluation of prevailing factors such as costs involved in the business.
We asked entrepreneurs and business owners whether or not they have a virtual assistant and here are the awesome responses.
#1- Yes, because of the versatility and flexibility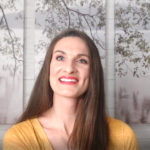 For me, hiring a virtual assistant has completely changed my business for the better. I operated my business as a solo-entrepreneur for many years and did "all the things" myself. Once I made the leap to hire my first team member, I chose to hire a virtual assistant first because of the versatility and flexibility of the role. She's taken over tasks in my business, such as organizing my inbox, customer service, content repurposing, graphic design, and support during my live trainings, which has freed up more of my time and energy to operate in my zone of genius.
Thanks to Amika Ryan, Shepherd Like A Girl!
---
#2- Yes, for their unique insights and ideas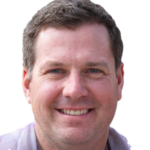 I have been working with VA's since I started my company. My first employee was a VA, and I haven't looked back ever since. As a struggling entrepreneur, I had limited funds. I needed an excellent worker who would work for me at an affordable rate. I had to find an alternative, and I was lucky enough to find freelancers. Since freelancers come from different countries all over the world, their unique insights and ideas give me a global perspective. They cost less than the average, and work quality is right up there with the best. By hiring remote employees, I am not limited to whoever is available in my area. I get the best professional from everywhere. These people are so good at what they do; you simply tell them what you need and then wait for the results. You end up with more time to do all the essential stuff that you need to take care of.
Thanks to Dennis Bell, Byblos Coffee!
---
#3- Yes, frees up so much of my time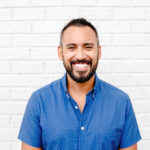 My executive assistant is virtual and she is the lifesaver of my business. She manages my email, schedules social media updates, and helps coordinates different projects and campaigns I'm working on with my other team members. Not only has it freed up so much of my time but it has also increased top-line revenue across different channels.
Thanks to Jeff Rose, Good Financial Cents!
---
#4- Yes, helps take the load off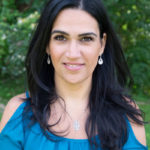 I think employing a VA has been a huge benefit in my business. I am trying to transition and have my side hustle income be my full-time income and I need help in order to make it happen. A VA is not bound to a set schedule or hours, which is great for me since this is not my full-time gig. Having a VA allows for flexibility and taking the load off of the things that I am not good at doing.
Thanks to Shilamida Kupershteyn
---
#5- No because of time spent training them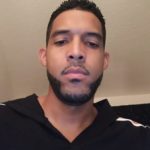 I used to have a part-time virtual assistant but after about a year of working together she found a full-time job and we parted ways. I tried finding another assistant but I found myself spending more time training them, then focusing on my business which I feel is the biggest drawback in finding a good virtual assistant. Right now I just feel that finding a good virtual assistant takes too much time away from the things that matter most to even consider it.
Thanks to Miguel Cairo, Achieve greatness!
---
#6- No, we want a team spirit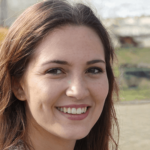 We have decided against using Virtual Assistants as we feel that having everyone at the company building will be the best way to make sure everyone has that team spirit. VAs are great at their job, but they work for some people and don't work for others. Human connection is important to us as a company, and everyone feeling their value. Someone who is remote and doesn't get those opportunities may not feel the company energy as much as someone in the office.
Thanks to Bridgette Norris, EcoSecretariat!
---
#7- My VA is my lifesaver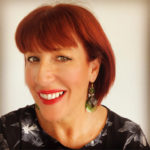 As entrepreneurs know we cannot do everything no matter how hard we try, for myself as a global keynote speaker and business coach with a wide range of other products, I am so busy in the business I cannot work on the business. In addition my office is a beautiful out building in my garden which does not lend itself to having a full time, in-situ employee therefore a virtual PA/Assistant is the ideal solution. My VPA takes care of the invoicing, cash flow, writing elearning and coordinates the bookings for the other products, meaning I can focus on what I do best, writing, presenting and working with clients. She is extremely knowledgable having been a Human Resource director in a former life and I trust her implicitly, so I can bounce ideas off her and get really insightful feedback. Lastly, she is my work wife gently nagging me to get things done.
Thanks to Mary Jane Flanagan, mjinspire ltd!
---
#8- Yes, great work ethic and super fair pricing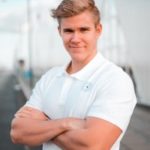 I use VA's for my company and we have had great results with it. VA's in my experience have great work ethic and they are super fair with their pricing. They log everything they do and give me reports over what they've made over the past week. I would not replace my employees with VA's but it's definitely a great mix.
Thanks to Nicolai Fugl, Quick Click Offer!
---
#9- Yes, to focus on my core business
Having a virtual assistant has impacted our business in so many ways. Yes, we do have a virtual assistant to help us go about our daily tasks. Ever since I had a virtual assistant, I was able to focus on my core business functions. I'm able to get my job done while leaving all the other work to my virtual assistant. The tasks I may assign my virtual assistant may vary from research, data entry, or administrative tasks. I've decided to hire a virtual assistant instead of a regular one since it reduced my operational costs. I didn't have to provide an extra office, furniture and computer.
Thanks to Leonard Ang, iProperty Management!
---
#10- Yes for two reasons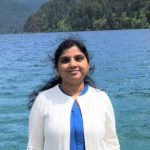 I have one and she got me covered. It has been three years down the line since I hired a VA and I have never regretted neither has she disappointed me. Helping my customers 24/7 was the main reason that led to the hire. To achieve this, I hired a VA whose local time zone is completely different from mine. When it's late in my area and perhaps, I am asleep, she takes an active role in helping my clients. By so doing, I have improved sales and improve the overall business growth. The other benefit of hiring a VA is that she has helped reduce my workload. I would also urge entrepreneurs who consider hiring a VA to ensure they go for a multi-talented one.
Thanks to Mrs. Swati Chalumuri, HearMeFolks Passive Income On The Go!
---
#11- Yes, I can be more productive with them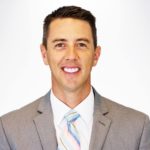 I have a team of virtual assistants working for me. I've been using virtual assistants for over a decade now because I know I can be more productive with them. I know I can hand of tasks to them and free up my time. Having virtual assistants also freed up my mind to focus on other things, things that enrich my life and my business. To be honest, I can't imagine how I could have achieved this life without them.
Thanks to John Jonas, Onlinejobs.ph!
---
#12- Yes, I rely on the assistance for everything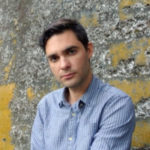 As an entrepreneur, my relationship with my virtual assistant is one that I'm careful to nurture and grow. I originally hired my first VA as a way to scale repetitive micro tasks off of my shoulders, but have come to rely on his assistance for everything from pitching new clients to finances and much more. Having a VA has allowed me to extend my productivity and profitability by freeing up valuable time to work on the tasks that I know bring substantial value and ROI to my business. Key to the super productivity of our arrangement are the steps I've taken to build value and trust in our relationship. As in most things, building goodwill and rapport into your relationship will go along way in building harmony and increased output with your virtual assistant.
Thanks to Sam Rexford, CHILLREPTILE!
---
#13- Yes, for time freedom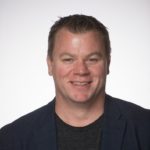 Back in 2008, I was inspired by my time-management struggles to find a better way to leverage my time & energy and hired my first VA. Of all the places I could have had an epiphany about my business, mine hit me on my honeymoon where I found myself working at 1 in the morning. If I wanted to stay married and build a happy, healthy family, I had to win my time back – I started delegating mundane, non-dollar productive tasks to a VA. My newfound solution to my business needs became my secret weapon, and I wanted to share it with the world! Today, MyOutDesk is serving over 5000 clients across the US & Canada – helping entrepreneurs scale and grow their business – while having the time freedom to focus on things and people they love the most.
Thanks to Daniel Ramsey, MyOutDesk!
---
#14- Yes, for specific focus or offer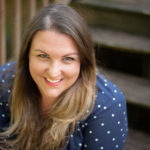 I hire VAs for specific projects that are outside of my expertise, interest, or available time. I've found a lot of value in working with VAs who have a specific focus or offer. For example, I hired a VA to set up my workflows and customize my CRM. I was completely out of my comfort zone with the workflows and it would have taken me three to four times longer than it took the awesome VA I worked with. She specializes in CRM setup, so she approached the project with a precision and depth of knowledge I simply don't have.
Thanks to Emily Conley, Emily Writes Well!
---
#15- Yes for replicable and time-consuming tasks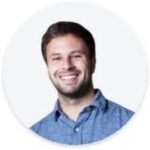 We use a virtual assistant for tasks that are replicable and time-consuming. It has been a great experience. We used one VA and did not have a great experience, so we tried another. My great lesson is to hire a few VA and go with the best performing. She has been with us for 2 years and is now full time. She is a great asset to our team and mainly does postings on craigslists and emails that can be replicated.
Thanks to Carmelo Mannino, STOW!
---
#16- No, I now use a system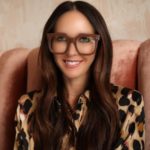 I have had both an in-person and virtual assistant over the years. While extremely valuable at specific points in time, I've actually found a way to better manage the scheduling component without incurring additional costs. Since integrating Calendly into the mix, I was able to completely phase out anyone else assisting with my calendar. In fact, the system I set up using Calendly allows me to strategically select the length and format of meetings in just a few seconds. I use a dual monitor set up and keep Calendly open in a window through the entire workday. When someone wants to meet I simply select the next three available days in either: phone, Meet, Zoom or in person and then by :15, :30 or :45 minute increments. The only downside to this is that I can't specify in subject line what the meeting is about (I can always update it on the backend). This has eliminated the usual back and forth and time delays in scheduling. My system took me about 35 minutes to set up and was well worth the investment.
Thanks to Sarah Evans, Sevans Strategy & Sevans Digital PR!
---
#17- Yes, with great success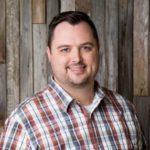 I originally engaged her services just to help us with some recruiting, but the qualify of her work and dependability were so outstanding that she now works for me full time. She has freed up so much of my time! When I have hired assistants in the past to work physically in the office, I have found that they quickly become involved in too many other processes and tasks. As a result, the work I needed from them goes on the back burner. Having a virtual assistant is a decision I am extremely happy with.
Thanks to Ryan Wright, DHM Industries (Do Hard Money)!
---
Do you have a Virtual Assistant (VA) why or why not? Tell us in the comments below. Don't forget to join our #IamCEO Community.