The Blogosphere is here and it is not going anywhere. It's not just for people talking about what they're eating for lunch or their next celebrity crush. Blogging is big business for entrepreneurs and business owners. CEO Blog Nation has a blogging community and we regularly blog for entrepreneurs and business owners and there are numerous reasons to blog. Rescue a CEO asked some businesses how they use blogging to help their business.
#1- As a resource to potential parents
The way Modamily uses its blog is to help educate its audience. Of course the blog helps people better understand what our service does, but more than that it helps guide them on their own parenting journey. That is why all the topics in the blog are aimed at people who are thinking about becoming parents and gives them helpful tips about all aspects of the journey, from insemination guides to single parenting guides. Our blog is really meant to be a resource that all potential parents can use, not just those who are on a modamily journey.
Thanks to Ivan Fatovic, Modamily!
---
#2- Speak to our wide-ranging audience
We use our blog to create and promote targeted content that can speak to our multifaceted audience. Long-form content driven by high-volume keywords, as well as strategic messaging gives us the unique opportunity to reach different types of people from all walks of life. For example, with senior housing, you want to target the residents themselves, as well as those already in their retirement years who need a little more daily assistance and are ready to downsize. We create a lot of pro-aging, senior health-related blog posts. Additionally, the children and family members of residents are another key demographic – middle-aged adults who want their parents to live somewhere safe, secure and fun. Our blog really speaks to our wide-ranging audience and helps make the connection with how a senior living community can impact their lives and lives of their loved ones.
Thanks to Amanda Fisher, Vineyard Johns Creek!
---
#3- Reach out to our target audience
When we started building marketing from scratch with little to no budget and no dedicated team, our blog was the main driver of business growth. It allowed us to reach out to our target audience by addressing their needs, interests, and pain points. This is why our content marketing team works closely with other departments (especially with the Customer Experience team) to have a solid and up-to-date understanding of our audience and their preferences. While creating content, we also take into account our SEO strategy and optimize our articles well to get to the top of the search results and drive traffic to the website. However, what matters the most is the value the article brings. If it answers readers' questions and satisfies their search intent, you can get a loyal reader who can be later converted into a loyal customer. This makes the blog content a great lead generation tool. Besides the educational articles, we also publish case studies and very extensive, well-researched guides to inspire our audience with success stories and build users' trust.
Thanks to Inna Shevchenko, iGMS!
---
#4- Helping people feel more comfortable
As the largest source of free and independent information on dental care and oral health problems, Dentaly relies heavily on its informative blog posts to help educate its readers. The site's blog posts are chock full of useful information about oral hygiene, restorative dentistry, dental finance, and more. Those posts contain links to other helpful websites for additional information. There are also videos embedded that visitors can watch. The blog posts are incredibly informative and they're designed to be that way because dental care can be quite confusing! Since oral health is so important to all us, Dentaly's goal with its blog posts is to help people feel more comfortable about making the decision to see a dentist or receive dental care!
Thanks to Max Harland, Dentaly!
---
#5- Build relationships with our customers
Front Signs utilizes all the benefits of business blogging. This form of content marketing allows us to build relationships with our customers by providing them valuable content. As we operate in the sign-making industry, we share branding solutions, signage ideas, guidelines, creative tips, and a lot more. We showcase our industry expertise on our blog, letting our customers make the best use of the information we offer. In today's digital world, consumers conduct thorough research before turning to products and services. During this journey, they have a lot of questions in mind. This is where our blog comes into play. We answer our customers' questions and offer insights with our blog posts. We like to be helpful while also representing our brand and what we do. This strategy is true for us in all phases of the customer journey.
Thanks to Gevorg Hambardzumyan, FrontSigns!
---
#6- Drive traffic back to our website
As the power of the internet continues to develop and grow, so does the power of blogs. All types of businesses can benefit from blogging, it helps drive traffic to your website, and convert that traffic into leads. No matter what you think of blogs, this type of content can work for most businesses. It usually depends on how well you use them. Most people believe a blog can be time-consuming, but in reality with the right approach, it can generate long term results for a business. We use this as a marketing technique to drive traffic back to our website. If you consistently create good content that is useful for your target audience, it will help build your website as a leading authority in the industry. Not everyone does the same type of work, but there are threads in our lives that we all share and can connect to. Find those threads and create a blog that will speak to those that visit your site on a regular basis, your target customers. Although blogging requires self-discipline, more research, writing valuable content, it is a relatively inexpensive and easy way to drive more traffic to your website and strengthen your brand.
Thanks to Andre Oentoro, Breadnbeyond!
---
#7- Two ways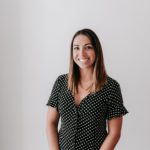 As a business in the travel industry, we always want to give our audience the most authentic information to help inspire and guide them when making their travel plans. As we are currently facing a global pandemic, we wanted to make sure that we are a resource for our community yet also a place to travel from the comfort of your home. By focusing on factual information, inspiration, guides, wanderlust, and intriguing aspects of travel we are able to provide our community with ways to learn about travel, and how to travel responsibility once pandemic resides.
Thanks to Jessica Armstrong, CuddlyNest!
---
#8-House my core content articles
The main purpose of the blog on my website is to house my core content articles. These are pieces that explain the work I do, validate its value to potential customers and answer any overarching concerns or questions they may have. I make sure that every post is not only valuable to the reader and includes actionable tips they can implement today, but I also use them to tease my offerings as the next step they can take in scaling their business.
Thanks to Breanna Gunn
---
#9- Provide personal finance resources
Well Kept Wallet was started to help provide personal finance resources for people across the world. After paying off $52,000 of debt in 18 months with my wife, Kim, we decided to share our story and help other people pay off debt, save money, and improve their finances overall. Who knew it would turn into a blog with over 1M viewers?? What I did know is I had to use my experience and share it with others. Now my team writes on topics such as: How to save money, how to make money, how to get out of debt, investing and side hustles. In fact, I used many techniques we now talk about on my blog because I did not want to go into debt starting a business. We used a cash system and it paid off.
Thanks to Deacon Hayes, Well Kept Wallet!
---
#10- Educates our readers
We use all our content marketing to educate our followers. Many of our health and beauty support items have unfamiliar botanical and other all-natural ingredients. Many can be used in ways not commonly known. Our blog educates our readers on these matters. We also share other health-related information such as recipes and alternative treatments for common ailments. We teach those we reach so they can make informed decisions on their daily self-care and healthy habits.
Thanks to Vinay Amin, Eu Natural!
---
#11- Two ways
If you want your blog posts to rank on Google and other search engines, you'll need to start by taking an inventory of your ideal customers' needs. We rely heavily on input from our accountants and Customer Champions who work directly with our customers. Focusing on our clients' needs helps us demonstrate our deep industry expertise and stand out from our competitors. While it may seem tempting, you should never write a blog post simply to rank or stuff your articles with keywords. Your content must be of use to your readers, or you can say goodbye to repeat visitors. Once we've chosen a topic and keyword, we optimize our blog post so that search engines and future customers can find it. To do this, place your main keyword in your first and last paragraphs, somewhere else in the body of the content, in your post title, and in the meta description. Use supporting keywords in sub-headers. But remember, ultimately, you're writing for your audience, not search engines. Always keep your customers' needs in mind as you hone your articles. With a little bit of time and the right SEO strategy, you can watch as your blog climbs higher on the search engine rankings and connects you with more loyal customers.
Thanks to Carrie McKeegan, Greenback Expat Tax Services!
---
#12- Build confidence with what we do
Our blog's purpose is the same as our business's overall motto: to help our clients in any way, shape or form. Some clients prefer to do their own research before seeking professional help, which is something we encourage. By having detailed explanations of what our potential clients could be consulting on our site, we hope that they follow up with any additional questions with us directly. We also want our potential clients to have a proper understanding of what they need, why they need it, and how it can be taken care of. Being a foundation repair company, the language we use isn't always the most familiar. Having a detailed blog explaining a lot of the common work we do, using that language, can help clients understand what they're investing their money in. When this happens, clients are more likely to understand our business and can pursue our services with confidence.
Thanks to Chuck Naish, City Residential Foundation Repair!
---
#13- An ongoing reference tool
I use my blog posts as an ongoing reference tool that I'm creating for myself. I use the actual questions clients and potential clients send me as inspiration — that way, I can direct future prospects straight to the answer when that question comes up again. Then, I share the blog posts in my email newsletter, and lastly, in the process of writing my book now, I am routinely referencing the research I've already done to write these shorter-form pieces.
Thanks to Kelly Bryant, Kelly Bryant Wellness!
---
#14- Increase visibility and attract new clients
At lotus823, we use our agency's blog to increase visibility and attract new clients by providing timely information and resources for those looking to improve their marketing strategy. With new topics every week, we focus on delivering up-to-date material that can serve as beneficial to brands and businesses. We also reflect on what mattered most in digital marketing, across social media platforms and other industry news at the end of each month with our highlights series.
Thanks to David Hernandez, lotus823!
---
#15- Drive conversions
Blogs can be powerful tools when they're used correctly. The ultimate goal is to create a colorful catalog of content that brings people to your site, and ultimately to your product. Even if it doesn't lead to a conversion, you are drawing in your demographic and giving them a place they would like to return. Aside from conversions, that's the best thing you can get for your company website. I like to use the business blog as a way of reacting to current affairs, such as guides on taking care of your eyes when working from home during COVID-19. So long as you are engaging your audience, you're keeping traffic up, and so long as traffic is up, you are heightening your chances of success. Mix up your content so it's not all promotional, you might be surprised at the response.
Thanks to Georgia Newton, Arlo Wolf Eyewear!
---
#16- Create special connections with audiences
Writing a blog for a business can prove to be a tricky endeavor. After all, it's a time-consuming process that requires a lot of thought, research, and, well, writing. In our experience, however, we discovered that blogging creates special connections with audiences that no other marketing tactic brings. Personal connections are everything in today's business world. Customers want to feel special, they want to know the company cares about them and knows them well. It's hard for companies to deliver that message of care and personalization when most interactions a business has with customers take place online.
Thanks to Michael Kansky, HelpSquad!
---
#17- Post content that doesn't necessarily fit anywhere else
We use our blog for content that doesn't necessarily fit anywhere else on our website. This includes related-topics, Q/A, education and video transcriptions. Because we sell items that are normally purchased once in a great while, we don't have a huge following and the goal of these blog posts is to bring traffic into the site where we can hopefully push them to become a customer. They are constantly tracked, tested and optimized to decrease bounce rates and increase revenue. In 2020, 4 of our top 10 landing pages are blog posts, so it is working very well.
Thanks to Jeff Moriarty, Moriarty's Gem Art!
---
#18- Two things
First, we talk about the pain points that our customers have and how they can fix them, whether it's using our product or not. The only way people will stick around is if they have content that can help them in some way. Otherwise, there is so much content to choose from that they will just go somewhere else. The second way we use our blog is to write about remote work and our experience with working remotely. We've been functioning as a remote team for the past two years and with so many companies going remote, they want to know the secrets of functioning as a remote team. I believe we have lots to offer when it comes to this topic and we'll continue writing about it.
Thanks to Dennis Vu, Ringblaze!
---
#19- Answer questions and solve problems
Every article that I research, write and publish serves a purpose by answering a question that someone has about finance. This is how I attract new people to my blog because of the value and level of actionable insight that I provide to them. In turn, they may click through to another page and end up signing up for a third-party product that I receive an affiliate commission from. Similarly, because I have created content that solves a common/unique problem, when a visitor lands on my website, I can retarget them via paid advertising on Facebook. Always give before asking! That's my motto.
Thanks to Jack Morgan, Financeeo!
---
#20- The front door of my sales funnel
My blog, MakeaLivingWriting dot com, has been the front door of my sales funnel for 12 years. I don't allow paid ads, links, or posts — it's just 100% useful information. The blog introduces writers to my expertise, and exposes them to the income-producing parts of the business — my paid community, coaching, and courses. I think of the blog as more of an online magazine, and expect posts to be of that quality. That approach has paid off big time, over the years.
Thanks to Carol Tice, Make a Living Writing!
---
#21- Various ways
We provide community support through groups such as a Blogging Collaboration Group. We also have an SEO group on my site. We also build community by having online events six times a month. My articles offer tips in all areas of blogging, entrepreneurship, marketing, and social media. I continue to build community by offering my blog as a forum for aspiring bloggers to gain exposure.
Thanks to Janice Wald, Mostly Blogging!
---
#22- I write about pain points and give actionable steps
I also record a podcast on the same topic, and embed it into the blog post, giving my audience a choice to read or to listen. Or they can do both since I usually include more commentary (my experiences) on the podcast as an incentive to listen. Sometimes I will have a guest on the podcast which provides additional commentary, and more value to my audience. The combination of the blog and podcast combination gives my audience a choice of how they want to ingest the value that I bring, and gives me more engagement across two different platforms if they choose to ingest both!
Thanks to Debra R Richardson
---
#23- Attract quality backlinks
We are a 100% female-run e-commerce social enterprise in the health and wellness industry. We have maintained a blog since 2015 and regularly post detailed blog posts on a number of subjects of interest to our readers. We use our blog to post evergreen content which helps attract quality backlinks from other websites which rely on and cite our content. We also use our blog to expand the number for keywords for which we rank in search engines. In addition, we use our blog as the basis for a newsletter email campaign. When we post new content which we think would be of interest to our audience, we let them know, which helps keeps us top of mind.
Thanks to Jessica Rose, Copper H2O!
---
#24- As a portfolio
My blog is a crucial piece of my business. It serves mainly as a portfolio of past couples whose elopements I've captured. Those posts, in turn, provide inspiration for other couples and show them the quality of photography I consistently put out. I also write blogs as a resource for my couples. Finally, it serves as an SEO boost for keywords that potential couples use to find me. I rank highly for several niche-specific keywords and Google is my number one referral source.
Thanks to Sam Starns
---
How do you use the blog of your business? Tell us in the comments below. Don't forget to join our #IamCEO Community.