If you're a business owner, you're supposed to be the one with all the answers. The range of issues you must consider is mind—when you should purchase additional business auto insurance or how to better diversify your client base—and you can't simply pass matters up the chain to a boss when you are the boss.
Think about your current method for making sense of all those ideas. Maybe you're someone with sticky notes everywhere. Or perhaps you have umpteen reminders set on your phone.
What if there was a solution not just for organizing all of those ideas, but also weaving them together for the betterment of your business? That solution is a familiar package with a twist: bullet journaling.
Why should I try bullet journaling?
Picture the type of person who faithfully writes in his or her journal everyday. You probably aren't alone if you envision a preteen chronicling every word of their conversation with a crush. But imagine the person religiously recording in their journal is an incredibly successful business owner with a strong vision for their company and a plan for how to get there.
Bullet journaling, despite what its name conjures up for you, is a method proving to have a purpose far beyond a school-age writer's pastime. Herein lies the purpose of bullet journaling as defined by its creator Ryder Carroll. It's an analog system meant to help chronicle the past, organize the present, and map the future. This method of journaling holds countless benefits for you as a small business owner.
The Benefits of Bullet Journaling
If a new habit is going to be formed into your already busy lifestyle, there has to be big-time payout. And luckily, the bullet journaling method is one practice you'll find has zero downsides. It has all the potential to breathe new life into your business. Here are some of its biggest benefits.

Purge the Mind
Think of when you're working on your personal computer. You open tabs one after another until each becomes smaller and smaller. The tabs become so tiny you can barely make out what the image on each represents. Plus, the more tabs you open, the slower your computer responds.
Our brains act similarly. When you have so many thoughts jockeying for first place, you simply aren't able to give your full attention to any of them. It makes sense why business owners would want to combat this problem—you have to empty out the contents of your mind so you can sort through it all. Without a method to the madness, such a mental purge feels intimidating.
That's why the "braindump" element of bullet journaling is such a critical feature. It's much easier to keep up the constant mental juggling that comes with the entrepreneurial territory once you can see what you're working with.
As an added bonus, using a bullet journal consistently for this mental purge also helps manage stress and promotes a mental health balance so often elusive for business owners.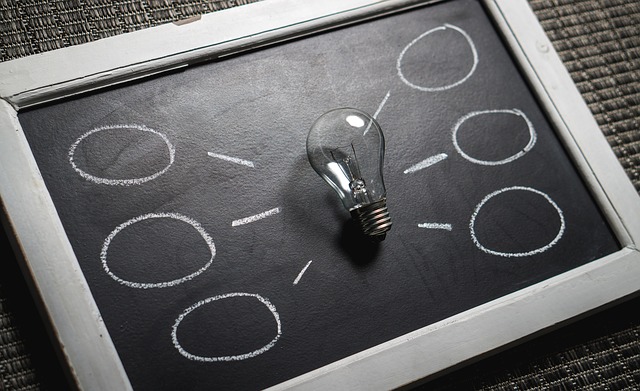 Organize Your Thoughts
There are all sorts of creative ways for entrepreneurs to stay organized. When you own a business, organizing your thoughts—from to-do lists to important meetings—is critical. You can't be strategic with your time if you don't have a firm grasp of what's on your plate. After you purge all those thoughts onto a page in your journal, organizing them can feel kind of daunting.
But a bullet journal streamlines this process. With sections dedicated to year, month, week, and day at a glance, you'll be able to make sense of all your want-tos and have-tos.
Whether you're inclined to sort your to-do lists sequentially, categorically, or by importance, bullet journaling allows you to capitalize on whatever system works best for you.
Find Accountability
Bullet journaling offers a unique, quick method for checking off your to-do list. It's almost as if Ryder Carroll specifically envisioned busy entrepreneurs when designing the precise legend that guides its user.
For example, using a dot beside an item indicates a task still must be completed. An x over the task means it's finished. An arrow to the right indicates you've moved the task to a new day. A line stricken through means a task has been cancelled, and finally an asterisk indicates importance. With such specification, random lists haphazardly jotted on notes will be things of the past.
With optional sections like a Habit Tracker and Gratitude list, you're able to customize exactly where you need more accountability in your professional life.
Secure Your Vision
Passion for your company's mission can sustain a small business owner in even the darkest of times. Since a strong vision is recognized as one of the best tips for being disruptive in the business world, nailing your vision down could be the difference between success and failure.
With the bullet journal method, you will zoom in on your day to day tasks. Then to fill in the year at a glance portion, you'll also need to zoom out to see how tasks fit into your vision for the year. If you've ever felt stuck in a hamster wheel of accomplishing to-do lists but never really progressing toward big goals, you'll recognize this as a powerful element of bullet journaling.
Making it Happen
If you're convinced it's time to get more organized, secure your vision, and hold yourself accountable, you have countless bullet journal options.
There are, of course, bullet journals you can purchase or even apps if you prefer a digital option. Still, there's something magical about setting up your own bullet journal by hand, and though it takes a bit more time, you'll have total, customizable control of what you'll track. Tutorials like the one below walk you through the setup and further explain the motivation behind the methods.
https://www.youtube.com/watch?v=ZK5VUuxGYr0
So find your favorite pen and proudly embrace the image of someone who writes in a journal. Lean into the journey of purposeful productivity and creative inspiration for your business!
Author bio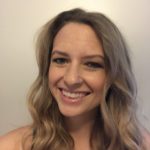 Leslie Kiel writes for AutoInsurance.org. She's a mom of three, a yoga instructor, and a firm believer in the power bullet journaling has in keeping any busy professional sane.