Building a team involves more than just the right hiring and effective management. As a business leader, you have to build strong working relationships with each member of your team as opposed to instilling fear. Consider their feedback to show you value their input and work on communication within and between you and the team. It's not easy but it's workable.
Here's how entrepreneurs and business owners build effective teams.
#1- Two tips
I have been managing a remote team for 2 months now because our company imposed a Work from the Home policy because of the Coronavirus outbreak. No.1 tip for success for remote managers to inspire remote workers. Show your team the silver linings of working in isolation to keep them motivated. Make them aware of the perks of working from home such as following no dress code and spending more time with your family in this alarming situation. No.1 tip for avoiding mistakes as managing remote workers is to treat your employees as humans, because you are not physically interacting with them doesn't mean that the employees are robots. Let them know that they are important to the company and their existence matters. Show them the reason to stay motivated. Make them reassure that working from home in isolation will not only allow them to avoid less interaction with people but also allows you to look after your family. Moreover, I always urge my team to listen to
motivational lectures and read books while working to keep their motivation level high.
Thanks to Rameez Ghayas Usmani, PureVPN!
---
#2- Own tasks and have the right attitude
Building the right team is essential for scaling your business for positive growth. The top driver in searching for the right team members is attitude. Skills and knowledge are important, but attitude takes top priority in my book. Does the person have a positive mindset? Are there values and work ethic aligned with yours? Skills can be developed, knowledge can be learned, but attitude is extremely difficult to mold. You can save yourself a lot of grief and headache if you keep this in mind. Another aspect of building a team is emphasizing professional and personal growth. Empower your team members to take responsibility and own tasks. Allow them to fail and learn from their mistakes. Guide them, don't control them. The quicker they can be developed to replicate the manner in which you operate, the quicker you can focus on other aspects of your business growth. Finally, facilitating group communication among your team members is important. The team needs to function working as a true team and communication is critical. This is accomplished with regularly scheduled meetings with distinct purposes. You will find that over time, in your absence, the team continues to function and that will be the ultimate validation that you have been effective in building a true, functional team.
Thanks to Craig Cooke, Rhythm!
---
#3- Hire and develop people with a customer-centric mindset
What that means is that you actually want to build a team that puts customers first and encourages the establishment of processes and solutions that truly make a difference to the life's of your customers. The best way you can do this is to let people actually write a press release of a project that hasn't been rolled out yet. This press release highlights what the final solution will look like and how it will change the way a customer shops with and from your business. Reviewing these press releases with your team will not only strengthen their ability to truly put your customers at the centre of everything they do – it will also sharpen their ability to critically think about solutions that will help you generate new sales leads in untapped business areas.
Thanks to Martin Heubel, Consulterce.com!
---
#4- Hire people that compliment your weaknesses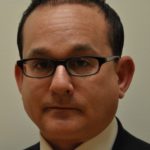 For instance, if you know you are not the most organized apple in the bunch, hiring an employee that is highly organized could just be the thing you need to take your team to the next level. A team is a complex melting pot of strengths and weaknesses, but finding the right mixture can leave you with a team that can accomplish anything.
Thanks to Marc J. Strohl CPA, Protax Consulting!
---
#5- Recognise oneself as a leader
I believe that a team is where a combined action of a group with effectiveness and efficiency in a cooperative or coordinated effort on a common cause or interest. Teamwork is where a group of people work together, motivate each other, and inspire each other. In order to do so, it requires each individual on the team to take responsibility to cultivate a uniform team culture. This means that each individual takes ownership in becoming a leader in his/her own life and sees him/herself as a leader. Each member on the team recognizes his/her uniqueness to share in the team. We communicate without holding judgments against each other and understand the power of listening to create. Building a team is easy, but building an effective team requires skills and tools. By altering our perceptions of ourselves, our work, and those around us, we can create a more powerful, fulfilling, and rewarding light to bring into a team. When members of the team share similar vision, goals, and values, we create a uniform team culture that is open to innovation, growth, and opportunity. In order to build this anabolic team that thrives together, we need to first work on our individual perceptions, level of consciousness, and recognizing the strengths that we can bring as a world. It takes one to begin to recognize oneself as a leader in his/her life.
Thanks to Michelle Kuei, Elevate Life Coaching!
---
#6- Be a good leader and focus on your goals
Be a good leader. A team will not function at its best if the leader is not capable enough on giving directions. He should exemplify how a good team member should be. As they say, "Walk the Talk". Focus on your goals. Focusing on your goals helps you take control. This will prevent you from getting distracted from anything that comes your way thus, helping you give clearer instructions. It would be easier for everyone to function properly if there are proper instructions.
Thanks to Mazen Aloul, WebQuest!
---
#7-Building a team that cares for the company
From my personal experience, I've seen that a good team consists of members that do not care about their personal gains but collectively about their own advantage, company's interest, as well as that of clients'. So, I try to implement these values in my team and train them to balance these three aspects: employee, company, and client. Doing so helps build a team with a friendly environment and at the same time, productive!
Thanks to Shivbhadrasinh Gohil, Meetanshi!
---
#8- Diversity is critical
And the reason I say that is, that it boosts collaboration and innovation. Each person in my team brings with them knowledge and experience, based on many factors, e.g. upbringing, location, working environment. Working with people who have a different background means that they will have a different set of skills and knowledge. In order for them to collaborate and work together effectively, they need to share and therefore teach one another new skills and ways of working. As the team can learn from one another, they can innovate and collaborate on more significant ideas with ease.
Thanks to Ajmal Dar, Moccasin Guru!
---
#9- Follow two steps
The first thing I ask: is this team really a team? Or is it just a group of people who are a team in name only? True teams depend on each other and work with each other to create a shared final output. If it is a true team, the next thing I do is cap the team size so it's no more than 8 people. You won't have people engage in cross-team discussion and debate with much more than 8. If I have a larger amount of people, I create subteams that function as stand-alone teams.
Thanks to Alain Hunkins, Hunkins Leadership Group LLC!
---
#10- Be clear on your objectives and communication
We advise first of all that a leader is very clear about their goals and objectives and can also acknowledge their own limitations. Knowing where you want to be in 5 or 10 years is essential. Team building success is entirely based on the leader's self-awareness. While nobody is perfect, unfortunately a lot of us think we are and the inability to acknowledge our own soft spots can lead to ineffectual management. Working together always improves the product. We need to understand how collaboration can improve our product. Defining goals, roles and lines of communication and reporting relationships are absolute keys to successful team building. Look for ways to strengthen the whole organization. If for example, an employee has strong business development skills but lacks follow-through, perhaps finding an assistant who can track activity and manage calendars would yield more success. Very often the rain-maker employee who can create new business is not the in the trenches operations worker who can actually deliver the product. In our experience, the creators are not always the sustainers, yet both are critical to achieving long term success.
Thanks to Clay Burnett, Clay Burnett Group!
---
#11- Have a solid onboarding process
One of the key things for building a successful team as a business owner for me, is the onboarding process and how well or not we integrate people into the business. Considering that many businesses lose 25% of their new staff within the first 90 days and factored against the cost of hiring and training new staff, you begin to realise how essential that first 90 days is. Having a solid onboarding program in place so that anyone joining your team feels welcomed and an important team member; making sure they clearly understand their own role and have mentor for that first 90 days; and providing them the chance to understand the overall goals and culture within your business; are all essential. Provide a solid onboarding process for those joining your team and you will find that your team and happier, more efficient and that you generally get much better results as a business.
Thanks to Paul Symonds, Symonds Training!
---
#12- Hire people who think differently than you
When building a team, avoid selecting people who are like you. Instead, pick people who think differently from you. You will need four types of people on your team: Those who research everything about the topic, Those who analyze the data, brainstorm ideas and alternatives, Those who prototype the ideas, Those who execute ideas. Putting these people together will give you a 360-degree view of the background, idea, potential opportunities and pitfalls. It will also put the right people in place to get the job done. If you only hire one type of person, you are limiting the robustness of the idea and putting blinders onto possible obstacles and competitors. This is another case where diversity of thought brings about excellence.
Thanks to Dr. Ruth Gotian
---
#13- Hire based on motivation
Building a successful team for your business takes forethought and a clear vision of the type of company you are creating, as well as an idea of which personalities and skillsets will be needed to achieve success and your desired culture. Don't just hire people based on their skills—while it may be tempting to get someone on the job quickly, your business will thrive more in the long run if you hire based on both skills and the team member's motivations, both on a professional and personal level.
Thanks to Laura Spawn, Virtual Vocations!
---
#14- Find common ground with new hires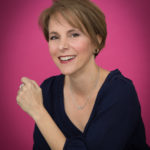 It is human nature to want to hire people who we like. We 'get' them. They're a good fit. However, sometimes this means we overlook people who would be great for our organization, even our culture, simply because we don't 'connect'. Having people on your team with whom you connect with is important. But be aware that you may not see the connection at first. Sometimes we need time to find common ground with new hires. The problem can be that we don't see far enough ahead when we are interviewing. This can lead to missing a diamond in the rough or hiring for fresh and diverse perspectives.
Thanks to Monique Maley, Articulate Persuasion!
---
#15- Hire fast and train fast, if needed
In the beginning, you won't always be able to hire "the best", so you will want to hire people who love to work and are open to learn – so be prepared to train or provide resources. After hiring, you will need to give specific feedback, quickly. This will help you get to know your new hire better, increase communication, and help the new hire meet expectations – which is great for them!
Thanks to Jeff Moore, Everyday Power!
---
#16- Be transparent
Transparency is critical when it comes to process, feedback, and praise. For teams to grow and flourish, they need to know they are part of something greater and that they are respected for their efforts. This doesn't mean simply receiving a bonus (which is also great) but an acknowledgment of a job well done. In addition, be a clear guiding light to help individual efforts improve rather than throwing out a "you need to do better." Transparency can help foster a thurst towards continuous improvement.
Thanks to Bernard May, National Positions!
---
#17- Bring in employees with a unified vision
When it comes to building a strong team, a mission alignment is priority. We believe so strongly in our purpose that we ask every employee why they want to join Capital Rx. We can hire the smartest or most experienced people in industry, but if we don't hear genuine enthusiasm about our mission, we pass on the candidate. Changing a $500B industry is large undertaking, but you only have a shot if your team has a unified vision.
Thanks to A. J. Loiacono, Capital Rx!
---
#18-  Honor personality archetypes
Teams disintegrate when they don't understand each other. Cold shoulders, gossip, and constantly brewing turmoil are signs that your team has turned into a field of individual competitors. You can greatly reduce this problem by leveraging personalities. Psychiatrist Carl Jung stated that there are 12 personality archetypes, and each of us has a dominant archetype. Each of these archetypes naturally work well with some archetypes and create friction with others. However, there is a path to peace and productivity with every combination of personalities. Leaders can do themselves a great favor by understanding the basic archetypes and how to bridge the gaps between them. Use that knowledge to create team-enhancing processes, open up lines of communication, and remove the barriers that are holding people back.
Thanks to Brian Rollo
---
#19- Three tips
First of all, you should understand that each team member is an individual, you should have not only meeting with all team but also with each team member separately to understand the problems that can exist. Secondly, every team member should know his/her role. The employee needs to understand with whom he can work on a certain issue, who is his mentor, or maybe whose mentor is he/she. The team consists of many people, but they create the ONE mechanism. Thirdly, let the team work without you. Employees should understand that they are responsible for the work process, not the CEO. The real team is the group of people that faced a problem and solved it by themselves.
Thanks to Nelia Kovbasa, GTM Plus!
---
#20-Think about the essential roles and manpower allocation
When building a team from scratch, your resources are most likely limited. Thus, you should start with considering the essential job roles to keep the company started and going. List out each important role, and the number of people per role for a start. This would help to guide you during the hiring process when you're putting out job listings and descriptions to attract candidates. Having an optimum number per team is more productive financially as compared to having too many people in one team and insufficient in another.
Thanks to Madeleine Seah, Bacta-X!
---
#21- Let them focus on core responsibilities and tasks
Avoid bombarding them with repetitive, time-consuming, and tedious tasks that can be done by a virtual assistant. This way, your team members can breathe and relax more, and will also result in them having more time and energy focusing on the more important responsibilities that can lead to your company's growth and development. You should measure your team's productivity by the quality of your member's work, not by how many boring and non-essential tasks they can finish in a day. Let them do their jobs, delegate the repetitive tasks to cost-effective virtual assistants, and call it a day.
Thanks to Derek Gallimore, Outsource Accelerator!
---
#22- Value equality
I think equality is a very important brick in the building of a successful team. It's necessary to treat each team member with equal respect, appreciate the value they bring in the team and projects, listen to the ideas they come up with, and thank them for the experience they share. For example, whether it is a project manager, SEO specialist, a link builder, or a content editor, each of them makes a contribution to the development of the website and deserve equal treatment. It is inappropriate to praise one team member for the positive or negative results of the whole team.
Thanks to Anzhela Vonarkh, The Word Point!
---
#23- Take Accountability
A great leader build a team over a baseline for individual accountability of team members. When our team sees that we're responsible for good or bad, then they find themselves more responsible and hold up to accountability of the work. It allows us to empower the team to be more confident to make decisions and enhance productivity. And, taking ownership, and being accountable is a win-win situation with no scope of blame game, or bare minimum, even if we fail, we end-up learning. This develops a sense of trust within the team and trust is the core of team building.
Thanks to Shiv Gupta, Incrementors Web Solutions!
---
#24- When in doubt over-communicate
Collaboration is key to our culture of engaging our team and ultimately our success. I try to set the tone upfront with one rule, when in doubt over-communicate. Especially at the beginning of the project do not make assumptions of what people from different groups want or know, just ask or send an e-mail. It will save you a lot of time, money and frustration down the road. Trust me. This comes from experience. Be a good listener and make sure you hear the others, their hopes, frustrations and intentions. If the lines of communication are open and everyone makes an effort to listen and be heard then collaboration will happen naturally and the information will flow. I think it is a mistake to hide behind technology and CRM systems when it comes to team building.
Thanks to Paige Arnof-Fenn, Mavens & Moguls!
---
#25- Soft skills are the most important thing
I've learned the hard way that soft skills are even more important than professional ones. Imagine that a new hire writes the best code in a short time but always conflicts with the rest of the team. That can't be good for the company, and you'll inevitably end up with burned-out employees doing complex tasks alone and never interacting with each other. That's why I don't even have the final say in our hiring process. We do this thing called bar-raising, where the entire team gathers together to just chat with a candidate about their hobbies and interests. If it doesn't click, we will just keep on looking for a better fit.
Thanks to Pavel Pavlenko, HelpCrunch!
---
What advice do you have on building a team? Tell us in the comments below. Don't forget to join our #IamCEO Community.