Coworking is gaining popularity over time and may soon overtake the traditional set-up of an office work-space. It is believed that by 2020, co-working spaces will be the norm in various places. This is especially the case for professionals such as independent contractors and freelancers. It will be keen to note their impact on the nature of workspaces.
Here's what entrepreneurs and business owners had to say about the future impact of co-working.
#1- Extraordinary community building and collaboration
With more and more companies adopting coworking spaces as absolute alternatives to formal offices, we're seeing a phenomenal culture of community building. The impact is far-reaching in terms of collaboration among like-minded professionals, and a phenomenal boost in creativity. In my opinion, the spike in entrepreneurial activity in recent years is also attributable to the vast opportunities to experiment new ways of doing work in shared workspaces. Employees are now experiencing a level of flexibility that is not inherent in a traditional work environment. In coming times, we can expect a similar trend in virtual office spaces that serves an even greater pool of 'independent co-working contractors'.
Thanks to Raj Dosanjh, RentRound.com!
---
#2- It's the eventual fate of all enterprises
Enormous enterprises, small and medium enterprises, currently prefer to work this way. There is a developing interest in innovative work-spaces. The coworking spaces are a winning situation for everybody with affirmed advantages of cost, network, and worker efficiency. Because of the workplace's changing trends, the work environment is seen as an instrument that could drive a dynamic and lively culture of corporate profitability. Note that a coworking space is complimentary and doesn't conflict with the traditional office space, and both exist. Going ahead, we will see occupiers utilizing a blend of both flexible and traditional space. Numerous influencer's consider coworking as the eventual fate of office spaces. Workers today, for the most part, millennial are truly adaptable with regards to working in an open area, which permits them to investigate different alternatives with restricted guidelines.
Thanks to Naheed Mir, Rugknots!
---
#3- Will affect company's budgets
With the new reality brought about by the pandemic, companies might need to re-evaluate their working conditions. Since we don't know until when the virus will linger, we should practice social distancing at all times. Even when businesses re-open they are advised to apply the work skeletal force system to prevent the spread of the virus. As a finance expert, I can say that the companies' budget will be greatly affected by what the future holds for co-working. They might need to expand their area to comply with social distancing if all their employees need to be back at the office. They have to provide covers or window glasses in every table as needed in accordance with the law. On the other hand, if they will only get back 50% of their capacity, their building rent will still be the same, and office space will be wasted. So either way, they have to assess their budget to follow with the new normal's policies.
Thanks to Timo Wilson, Asap Credit Solutions!
---
#5- It will work again
As the world attempts to adjust to the new reality that coronavirus has brought upon society, coworking spaces will have significant challenges ahead of them. Operators are now looking to find ways to keep their members engaged with tighter restrictions, such as digital key cards and limited access hours. It'll suffer an initial dropoff, but as staggered returns to work increase the same will befall coworking spaces, with most places implementing an alternate desk system to increase the space easily enough.
Thanks to Andrew Roderick, Credit Repair Companies!
---
#6- It will become unusual
It's easy to think about coworking as a predominately tech industry framework, but I think that after the COVID-19 pandemic, we will consider working within 2 metres of anyone else as 'coworking'. Remote working will rise in prominence, making the choice to work in a physically similar space to another person a huge commitment, from both the business and the individuals. Personal space will be respected in a way never before, and there'll be a greater understanding of the compromises that many people make to commute into an office. In many ways, coworking spaces will be unusual, as remote working and 'pod' working become far more popular.
Thanks to Emily Perkins, Epro!
---
#7- Replacement of company culture
I think the future impact of coworking will be in bringing people together. Paradoxically, as the number of communication channels increases, we become more lonely than ever. In the future, remote work will become one of the main ways we do business, and coworking spaces will be there to provide a sense of closeness and community to replace company culture as we know it. The important aspect of coworking spaces, besides the ability to interact with other people, is in networking events organized there, as well as different kinds of workshops that can help young professionals excel in their career endeavors.
Thanks to Aleksandra Arsic, CapitalCounselor.com!
---
#8- It will be a necessity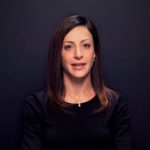 Coworking spaces will still be necessary even after this pandemic. Many freelancers and remote workers are facing productivity issues while working from home. However, their homes are not so big to fulfill their need for a "peaceful working spot." Contrarily, in a coworking environment, they remain focused on the work and can do more in less time. Once this pandemic curve goes down, such people will be back on their co-working space desks to achieve a higher productivity level.
Thanks to Andrea Paul, MD, Health Media Experts!
---
#9- Creating opportunities
Co-working has definitely opened up a lot of opportunities, especially for start-up entrepreneurs. It is during these sessions where people get to network, share ideas, and collaborate some time down the line. It is a new way to expand your network if you're an entrepreneur, it will only evolve further in the coming years.
Thanks to Jack Wang, Amazing Beauty Hair!
---
#10- Provision of social distancing
Co-working spaces have been beneficial to the growth of some startups, being able to provide a perfect working environment. However co-working spaces are no longer ideal due to the pandemic where people have to practice social distancing. With this, it may seem like the end of co-working spaces, but this is will not be the case is handled properly. Some co-working spaces are now offering their areas for larger companies who need to spread out their workforce. People are social creatures, large companies will need some of their employees to go back to work or at least be able to communicate with each other in a single office space. However, since the basic office is not able to provide the social distancing that health regulations require, large companies have gone to renting co-working spaces to house their other employees. This may not be the end of co-working spaces just yet, it can be a new opportunity they can look into, a more stable future with bigger clients may be in store if handled properly.
Thanks to Isaac Hammelburger, Search Pros!
---
What will be the future impact of coworking? Tell us in the comments below. Don't forget to join our #IamCEO Community.