The gig economy is on the rise and with it comes great flexibility that more entrepreneurs are opting for it every day.
We asked entrepreneurs the impact this had and here are the insightful responses.
#1-Transition from a job economy
As millennials struggle with their education and look towards positions in different industries and organizations, it is worth considering that the world is transitioning from a job economy to a gig economy. The gig economy is attractive because it is multifaceted. It also does not discriminate by location, social class, age, or gender. You can work from anywhere and still deliver exceptional services. A stay at home parent can make a decent living without compromises to personal needs or lifestyle. Additionally, working side jobs or gigs doesn't necessarily mean you need the experience necessary in a corporate setting.
Thanks to Baruch Silvermann, The Smart Investor!
---
#2- Encouraging more people to explore entrepreneurship
Side gigs are often passion projects that individuals start in addition to their full-time line of work. They work on the side gig whenever they have free time and may even stay up late focusing on ways they can continue to keep growing and working on the business. As they are able to build momentum with their side hustle, it positions the individual to begin strategizing how they may be able to bring in the side hustle as their full-time line of work and become an entrepreneur running their own business.
Thanks to Deborah Sweeney, MyCorporation.com!
---
#3- Innovation in work trends
The gig economy, I believe, is an off-shoot of the young people's tech-savviness and efficiency with digital trends paying off. As a result, there are more opportunities for people, as long as they are familiar with how today' technology works. And because of the gig economy, people have more freedom in terms of their work. Working on multiple projects also enables them to grow their skillsets and grow their network. Generally, it has caused innovation in work trends.
Thanks to Jack Wang, Amazing Beauty Hair!
---
#4- Transforming the way we work and hire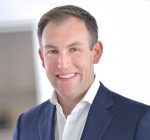 For example, remote work allows businesses to hire employees not based on how close they live to the office, but hiring the very best people regardless of where they live. Until the Internet and the gig economy, people lived and worked close to the office. But now companies can hire anyone who has the right skills regardless of where they live. The pace of change has accelerated due to technology, companies have seen the need to have more dynamic and flexible work models. Independent contractors or gig workers have grown in popularity as a response to the dynamic market needs and the need for companies to access top talent on a project or short-term basis. It's why so many smart companies are changing their policies seeking gig workers and offering them the opportunity to work from home.
Thanks to Carlos Castelán, The Navio Group!
---
#5- Progress in the worldwide economy
Gig economy represents a change in progress in the worldwide economy – an era in which employers can choose from talent all over the world, just as they thrive with the help of the imagination and innovation of happy laborers. In like manner, employees can have more opportunities than ever in picking up where they want to work, how they need to work, and to what extent, and even potentially, how much they want to earn. At last, individuals can turn into the masters of their careers, and as a result, of their own lives. Even though there are different impediments to be defeated in offering the help that a gig worker needs, this will come in time, and when it does, the sky's the limit for all.
Thanks to Naheed Mir, Rugknots!
---
#6- Lowering barriers
The reason why the gig economy has been under scrutiny for the past couple of years is that technology has lowered barriers to entry so much that "gigs" have become easily accessible to an unprecedented number of people. Small businesses that need fluidity in their business operations—such as temporary workers, one-time services, or occasional equipment use—should embrace the gig economy. They can use a gig provider for business trappings or services without incurring the capital cost of hiring permanent workers or owning the equipment.
Thanks to Andre Oentoro, Breadnbeyond!
---
#7- Massive benefits to people and the economy
The gig economy plays a massive role in how businesses tackle the execution of certain projects. The benefits of hiring gig workers in a temporary project help reduce expenses, particularly when it comes to the compensation of benefits. It helps companies become more flexible with their budget, allowing the fluid allocation of money when the need arises. Aside from benefits for businesses, the gig economy dramatically helps people achieve financial stability, particularly with full-time workers earning a substantial salary. With a side hustle, people can earn more money to save or invest, boosting their chances of surviving a financial crisis whenever unexpected events occur in the future.
Thanks to Zachary Weiner, Restaurant Accounting!
---
#8- Several impacts
I think the gig economy means a lot of different things to a lot of different people.. Initially the gig economy was freelancers using sites like Upwork and Fiverr, however the past couple years the gig economy has come to encompass everything but is more focused on Uber Drivers, GrubHub Drivers, Instacart Shoppers, etc, likely because there's huge numbers of them doing the gig economy. Here's the big difference to me. If I'm a graphic designer freelancing on Fiverr that can be a great way to get my name out there and develop a recurring client base and eventually leave the platform where I can charge higher fees and not give 20% of my income to Fiverr. For a Uber Driver or Instacart Shopper however there's no exit plan, you're not likely to start your own taxi company or start as a freelance grocery shopper. I also notice gig economy jobs or gigs tend to be a race to the bottom, the platforms tend to continue to pay less and less, more people get on the platforms so you have more competition from other gig workers. It seems to pay well if you get in early but things seem to decline quickly.
Thanks to John Frigo, BestPriceNutrition.Com!
---
#9- Growth of business
The gig economy has a huge impact on our business because it gives us an opportunity to contract short term, remote employees. Before it was difficult for us to compete for local full-time employees with other big companies, but having a facility to hire employees from all over the world for short-term jobs helps our business grow. Due to the popularity of the gig economy, we develop certain products that specifically oriented towards the jobs of the gig economy.
Thanks to Shawn Lockery, NemaMetrix Inc!
---
#10- Provision of sensible alternatives
During the coronavirus lockdown, we have seen massive traffic on our freelance marketplace Outsourcer. The reason is that it is a sensible alternative for many businesses. Business and project owners can get their work done, quickly, without worrying about costly office distance measures, and the expense is usually far less too when compared with hiring an employee. The impact of the gig economy is cumbersome, and it is showing no signs of slowing with more professionals opting for a gig lifestyle.
Thanks to James Dyble, Global Sound Group!
---
#11- More flexibility
The gig economy has empowered millions of American workers seeking flexibility and control the means to monetize their talents outside of traditional structured employment. This is why it is inarguably one of the fastest growing segments of the labor market. With the entire staffing industry shifting in front of our eyes due to the global pandemic, companies will need to adopt flexible solutions to help them tap into this segment. Similarly, Gig workers will benefit by having more flexibility to control how often and what types of work they complete as a result of more companies exploring this model.
Thanks to Rich Oakes, GigSmart!
---
What's the impact of the gig economy? Tell us in the comments below. Don't forget to join our #IamCEO Community.