The Blogosphere is here and it is not going anywhere. It's not just for people talking about what they're eating for lunch or their next celebrity crush. Blogging is big business for entrepreneurs and business owners. CEO Blog Nation has a blogging community and we regularly blog for entrepreneurs and business owners and there are numerous reasons to blog. Rescue a CEO asked some businesses how they use blogging to help their business.
#1- Let customers know about new products hitting the market
In the supplement market and especially energy drink market with Bang Energy Drinks people are pretty actively engaged in knowing what new products, new flavors, etc are being rolled out so we use it to kind of keep people up on the industry. One thing I really like about the style of our blog or content on our blog is A. its pretty short quick and easy content to create, B. because most of these products are new and have new names its easy to rank them in Google quickly as there's nothing you really competing with and the content while informative and entertaining for these people is also focused on selling ie hey here's the new Bang flavor and if someone is interested they'll likely buy it.
Thanks to John Frigo, Bestpricenutrition.com!
---
#2- Engaging People!
We use our Orthopedic blogs to target people across social platforms like Instagram and Facebook. Putting some paid traffic behind increases our brand awareness by using the blog solely for offering value to people who have been in car accidents. Often times, we try to 'answer the question' they're asking related to their health. We also use our blog to gain SEO traffic through keywords and build internal links, all of which promote good SEO.
Thanks to Isaiah Ram, AICA Orthopedics!
---
#3- Inspire others!
As the Owner of Paula O! Store, I use the blog of my business to inspire others! The purpose of Paula O! Store blog is to connect with readers that connect with my brand's mission. It Inspires others to make a positive impact by being who they are meant to be! Everyone has a purpose in life therefore this blog helps them make that important connection. Creating a positive online community is the heartbeat of the business! Blogs serve as the relationship builder with the audience it is created to serve!
Thanks to Paula Orezi, Paula O! Store!
---
#4- Inform our audience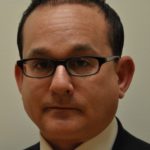 We use our blog to inform our audience of the ever-changing standards of our industry. When your industry is heavily influenced by external forces like government policy, it is important to keep your readers in the know. We highlight the key points of new policies, and demonstrate how new policies would affect the average person. Keep in mind to make your writing easy to digest, as the audience that is reading your blogs may not be experts on the subject, and may not know terminology that you pass off as common. Breaking down hard-to-grasp government/legal terminology and relaying the information in an easy-to-understand format is a great way to establish yourself as a leader in your field, as it shows you truly understand the implications behind the jargon."
Thanks to Marc J. Strohl CPA, Protax Consulting!
---
#5- Affiliate sales and lead generation
We have a consulting company for fully remote businesses. We use our blog to write helpful content for owners and operators of remote businesses, and therefore, attract them for lead generation. However, there are a number of products that the same persona might want and need that we don't provide. For that, we do affiliate marketing. We'll suggest products for our persona, and if they end up purchasing it where we recommend, we get a cut. Affiliate sales on a blog doesn't hinder lead generation. They can work together.
Thanks to Henry O'Loughlin, Buildremote!
---
#6- A number of ways
Kangarootime's blog is dedicated to helping childcare professionals run their business. From parent communication and staff management to selecting software and increasing revenue—we cover it. Many owners are educators who decided to open their own childcare center, so maximizing efficiency and improving margins may not be second nature. Our blog also gives us the opportunity to feature our amazing customers—we always try to incorporate their input and perspectives into blog posts.
Thanks to Scott Wayman, Kangarootime!
---
#7- Source of traffic
My blog is the main source of traffic to my company website because I write about niche topics that will help my ideal client. It's essentially a way for me to utilize content marketing for my business, mixed in with more personal recommendations. For example, the blog post I wrote called PR for Interior Designers ranks on page one of Google and sends my ideal clients to my Interior Design Project Placement page on my company website, where they can then hire me to help them place their projects. I have gotten numerous new clients from this post alone because it helps establish my authority in a specific industry and feels less salesy since it's in-depth free information. It's also way easier to create social media content from blog posts than creating something out of nothing.
Thanks to Molly Schoneveld, The Storied Group!
---
#8- Explode my brand's online presence
Blogging has helped me build strong connections with my dream customers and sell them at ease! This has also allowed me to continuously stay under my ideal customers' eyes, and be their one-stop directory and solution in my niche and industry! They say, content is king, and this is the golden age of content marketing! As more and more gadgets continue to get online, so does the opportunity to provide the owners of these gadgets with something to read and tickle their brains so! Anything that you put online is bound to stay there for not a single lifetime but generations to come! That said, no matter what your marketing mix strategy is, content marketing is definitely a must component in your strategy!
Thanks to Odeh Ahwal, EcomDimes!
---
#9-Experiment with content
As a marketing agency, we have a responsibility to our clients to be at the forefront of digital marketing and aware of industry trends and topics. We have used our small business blog as a way to test and experiment with different types for content so we can continue to produce great work for our clients. One thing we experimented with was using the blog as a way to show off achievements by the business, instead of only using it as a sales tool. We created content that was relevant to the team and how we've achieved recognition in our industry but without a specific end goal in mind. We were then able to use similar content for our clients, once we saw that it resonated with our audience. I would highly recommend testing different types of content with your small business blog.
Thanks to Nick Farnborough, Clavis Social!
---
#10- Three ways
My business blog serves a few purposes but the main one is to showcase my expertise and authority and help build trust with my readers. When a potential client asks me a question that I have blogged about, I share the blog with them. This saves me time answering questions but also gives them an in-depth answer. From an SEO point of view (since this is my line of work), blogging helps me rank for more keywords than if I just had service pages on my website. Blogging strengthens my website's authority which leads to more organic traffic.
Thanks to Natalie Alleblas
---
#11- Create a personal connection with visitors to my website
I buy houses directly from homeowners which is a big transaction that people don't do often. Being able to see blog posts of houses I have bought along with videos of me in houses helps build a connection with my audience and establish credibility. I find that filming a raw video at the house is an authentic and easy way to create content and I then find it easy to watch the video back and write a blog post around. Where I really leverage the blog is from categorizing the neighborhoods the houses are in and having a robust site structure that is highly optimized for the Search Engines. This means the blog doesn't just build credibility and help visitors to my site convert, it actually attracts those visitors to the site in the first place.
Thanks to Steve Keighery, Home Buyer Louisiana!
---
#12- Community Contribution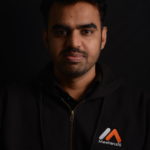 Meetanshi offers a Magento blog with daily solutions for Magento developers, insights for E-commerce store owners, and tutorials and tips related to Magento 1 and Magento 2. The main purpose of the blog for our business is community contribution. Meetanshi's blog is a platform for developers to find a solution they face or to implement a unique feature. Also, it offers tips and tutorials for online store owners. The by-product of community contribution is brand building that becomes possible for our business due to these blog posts. Hence, consistent and unique solutions in the form of blog posts is what helps our business in community contribution and brand building.
Thanks to Shivbhadrasinh Gohil, Meetanshi!
---
#13- Educate and attract prospects
We use our business blog to address different types of audiences that we have sorted while making the marketing strategy. Our blogs are divided on the basis of intent, and audience type. So we use our blog for two major purposes namely, to grab the attention of our prospects and for educating the audience (our prospects and end-users) about the industry. The blog is a great tool to gain the confidence of your prospective clients by showcasing your industry knowledge and in-depth analysis of the problems your business is solving.
Thanks to Damien Martin, Shufti Pro!
---
#14- We offer guides, tips and DIYs (DO IT YOURSELF)
We sell leather jackets for men and women. When we first started our business, it was a simple online store. Then we launched our own blog site and started creating guides, tips, and DIYS about our own products. This includes how to style leather jackets in summer, how to wear them with jeans, tips to maintain your leather jackets, and so on.
Thanks to Hasan, Fjackets.com!
---
#15- Get my offering understood
Because p2p Business Awards have created a completely new solution in the small business awards industry, potential customers often don't understand what we do. Blogging gives us the ability to showcase our service, and also help customers recognize the need for our solution. What's more, the need is greater now than ever, given that presential small business awards gala dinners are likely to be less attractive going forwards. By creating fun, engaging, hopefully witty blog content, we capture our target clients; small, early-stage start-ups, dadpreneurs, mumpreneurs and small social enterprises. Businesses with imagination and ingenuity, but who are short on budget and time.
Thanks to Dave M. Simons, p2p Business Awards!
---
#16- Inform and educate
We like to keep our community informed of our latest technology advancements and news. Over the last 2 years, we have built a community of investors through our crowdfunding campaign and have increased the number of followers and supporters on social media. We owe them to share our progress and give them a way to feel like they're in a way part of the team. We also focus on educational articles to help them better understand the technology we use and the industry we thrive in.
Thanks to Ram Krishnna Rao, MarketOrders!
---
#17- Solidify my products on my website
I research what customers are looking at, especially questions they may have around the products I sell, and I then write guides that I link back to my product page and then share these blog posts. Sometimes people are just shopping, but if you give customers useful and insightful info regarding the topic on a whole, the chances of them bookmarking you are high and referring back to you once they have saved up or have finished their research. Information is king as they say.
Thanks to Shaun Taylor, Moriti Safaris!
---
#18- Connect people to our brand
Blogging allows us to put forth a more authentic voice behind our business website and show the personality of our company. In addition to the business part, we use our blog to cover the life of our organization, our social projects, and team buildings. That allows us to show the world the human face of our business perspective that our current customers can't see through outbound marketing techniques. We give other people a sense of corporate standards and vision, and job seekers can get acquainted with our corporate culture.
Thanks to Justin Hawes, K&N Sales!
---
#19- Break down complex topics
We structure virtually all our blog pieces the same way to achieve this and make our blog topics as digestible as possible. For instance, we begin every article with a summary stating the specific insurance topic and breaking down its most relevant takeaways for our readers. We follow the summary with a table of contents hyperlinking to the article's specific section. Beneath that, we like to add a simple Pros and Cons infographic further delving into the subject, for example the pros and cons of buying life insurance at Costco. Only after these sections will we start including long-form copy itself, with paragraphs of text explaining the core topic broken up by relevant banner images and additional infographics. We find this structure helps make complex insurance topics way more bite-sized and understandable, which turns our blog into a great educational resource that sticks with the audience.
Thanks to Ty Stewart, Simple Life Insure!
---
#20- Offer support
My goal in establishing The Ollie World blog is to support new/expectant moms by helping to make topics related to pregnancy, birth and parenting, some difficult and less discussed publicly such as fertility, postnatal depression, miscarriage, nursing, etc. more accessible so parents and prospective parents feel supported and connected. Being a new parent can feel very lonely so we essentially want to give parents a community which offers them support and answers, taking away some of that loneliness. We carry the same topics over into our social media so there's an opportunity for direct engagement and interaction.
Thanks to Hindi Zeidman, The Ollie World!
---
#21- Two ways
We are using our blog to provide insights and data gathered with our online surveys, evaluation of the emotion of different demographics, and conclude our posts with tips on how brands can use this information to better place their own brand amidst their audience. We're also using blog content to better connect with thought leaders in our area sharing expert tips and experiences they've dealt with that has helped them rebrand their business.
Thanks to Rytis Jakubauskas, Latana!
---
#22- Multiple purposes
Blogs are useful for creating and maintaining a brand identity and connecting with the audience. We use our blog for multiple purposes: to show expertise in the field by working on industry studies; to create educational content that our readers can follow; to create articles which contain applicable information that the readers can use; We also use the blog to create and share stories to then engage with our following on social media, and these stories are usually practical and interesting. Moreover, we also like to do local pieces to highlight important players in certain communities and spread a good message to our readers, especially when it comes to seasonal topics like shopping for Christmas. All in all, the blog is important for establishing a connection and also for showing that we are a reliable and trustworthy source of information, because we always create pieces that cater to the needs of our audience.
Thanks to Mihaela Buzec, RENTCafe!
---
#23- SEO purposes
We use our blog to target SEO keywords so we show up in the search results and also as a way to educate our customers and clients. We provide a mobile app-based platform to serve personal trainers and their clients. Each of our blog posts is targeted at maximizing our SEO and either teaching personal trainers about building their business or teaching individuals invested in their own fitness how to work out safely.
Thanks to James Zhang, The Bright App!
---
#24- Raise awareness
As a digital video production agency, the content strategy we have devised for our blog mainly revolves around raising awareness about the importance of video. Primarily we focus on providing our readers with information that can help them to understand how video is important for their business. It can be a marketing video, an explainer, or an internal training video. What's important here is that businesses grasp the power video has and how valuable it can be. All of our content is not limited to any specific type of business as we target businesses of all sizes (small or large). However, not one post on our blog is sales focused. This is a crucial part of our strategy. Our aim with our blog is to provide value, something that can actually add value to a reader's life.
Thanks to Osama Khabab, MotionCue!
---
#25- Share news and tutorials
First and foremost, to share news and editorials from the Bitcoin/Cryptocurrency and Entrepreneurial community. Although many of the topics might not tie back directly to us, it helps create a readership community who will share the blog. Second, I share product news and most importantly tutorials on how to install our plugins. As some of our new customers might not be familiar with installing such plugins, or with bitcoin, its important that the tools are provided to them. However, the tutorials also help bring in outside traffic thanks to SEO.
Thanks to Frederick Coleman, Blockonomics!
---
#26- Answer burning questions of customers
In our own blog and the clients we consult with, we use the blog to answer industry questions where the potential customer may not have an understanding yet. In some cases, that's doing a deep dive on a specific industry topic and other times it's showing behind the scenes of the company and how it operates. These two sub-categories allow us to highlight the personality of the business, explain why we operate the way we do, and demonstrates our expertise within the industry. These help establish the know, like, and trust factors needed to help someone convert into a client. In conjunction, when we produce great content and optimize the pages correctly, we get exposure in the search engines, helping more potential clients find us for topics they are researching.
Thanks to Alex Furfaro, Alex Furfaro SEO Consulting!
---
How do you use the blog of your business? Tell us in the comments below. Don't forget to join our #IamCEO Community.