Advice
10 Best Practices For Efficiently Scaling a Business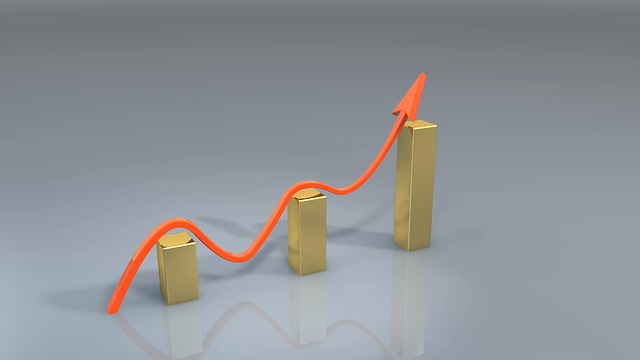 With any online business, you're bound to hear the phrase "scaling up" at some point in a meeting. However, it's often misused. Scaling isn't just about growth. Instead, it refers to a specific type of growth.
When you're growing a business, you need to create revenue at the same rate you add assets. When you scale a business, you're adding resources incrementally while making a profit exponentially. You'll want to scale as efficiently as possible. To do that, here are the ten best practices to follow.
1.  Refine processes
Step one is identifying and breaking down your current challenges. Make a note of repetitive and labor-intensive tasks, bottlenecks, and frustrations. Then determine whether or not these things even need doing. Are they in line with your strategy? How can they get done better? Can they be outsourced or eliminated?
A scalable business is one that can arrange complex tasks into manageable, repeatable workflows. This type of systematization unlocks your time, which you can then devote to growth, innovation, and customer needs.
2.  Improve communication with the right tech
Communication between staff, teams, and customers is how a scaling business succeeds. So, refining the way we talk is incredibly powerful and needs to be made a priority. Understand your communication priorities, invest in the technology (like a VoIP system) that falls in line with said priorities, and ensure everyone is on the same page on how to use it. That includes yourself. If you find that you need to ask the question 'what is a VoIP phone?', it's time to do some research.
3.  Essential data in one place
When you started your business, things were a little disorganized, and that's okay. When there are only a few people involved in the day to day management, getting the information you need isn't that difficult.
But when implementing a scaling roadmap, you must have all of your relevant data stored in one place, not scattered in different inboxes and hard drives. Find a solution that makes accessing this information easy for the people who need it.
4.  Automation
By leveraging software and technology, you're able to perform better and serve more customers. This is why introducing automation can have a powerful impact; especially for a firm looking to scale.
The most obvious advantage automation gives you is time. By automating, you'll have more time to focus on your broader business goals and strategy. You're increasing your output without adding more resources, while boosting productivity.
5.  People
It's essential to identify the right time to hire more staff or know when to outsource tasks to a third party or freelancer. For instance, during the first stages of a business, you've got a core team who wear multiple hats. However, as your business grows, it needs to bring in specialists in each sector to improve output.
The original core can now work on scaling, without a dip in output. It's imperative customer satisfaction is the ultimate goal of each hire.
6.  Know what makes you different, and build on it
When identifying your competitive edge, it's worth noting that many entrepreneurs rely on self-perceptions of where they'd like their business to go. As business scales, it's then that you understand your customers and product better. And it's vital all processes and hires that occur during that time feed into that.
For example, a fashion e-commerce store may discover at some point that it's better at reselling brands as a partner than their own designs. If that's the case, the business owner will employ staff who've got more partner reselling experience as opposed to new designers. Solutions (like the best pos system) and procedures must then also match this new ideology.
7.  Combine product management with service delivery
By joining up product management and service delivery, a scaling company can focus on revenue growth while simultaneously keeping customer service a core responsibility. This not only offers more scalable service offerings but a more scalable end product as well.
During the initial growth of a company, product managers can be on hand to see how their product is being used, integrated, and optimized. This then puts them in a much better position later to productize the businesses' capabilities using a customer engagement platform.
8.  Networking
The same mindset that promotes scalability must also extend to partnerships outside the business. Creating a strong PR network is how to boost the chances of long term success. Build a network of collaborations with external firms and people like partners, suppliers, service providers, Restaurant Marketing services, and even customers who can provide valuable feedback.
9.  Facilitate remote work
The current pandemic has seen the world adapt to working from anywhere. And even once we've beaten Covid-19, many businesses will continue to work remotely. It reduces overhead costs (you no longer need a large office), and it means you can employ talent from anywhere in the world.
If your office is in London, but the perfect employee lives in New York, it's no longer an issue if you've structured your business to function from anywhere.
10. Improve your marketing
Scaling your marketing efforts should be done in conjunction with all of the above. Marketing experts face more and more challenges as businesses of all sizes fight for customer attention. With the right marketing strategy, though, you can scale at a rapid rate. When you scale your marketing operations, your business can remain agile while on the verge of growth.
______________________________________________________________________
Scaling a business means having a clear idea of where you'd like it to be in one, five, and ten years. With that established, everything that comes after must play into that strategy. By implementing the ten examples of best practice mentioned above, you give yourself the best chance of success. There's no guarantee, but they're tried and tested methodologies that will at least point you in the right direction.
Keep the big picture in focus and, with the right team around you, scaling is not just a possibility but an eventuality.
Author Bio:
John Allen is the Director of Global SEO at RingCentral, a global UCaaS, VoIP, audio conferencing solutions and contact center software provider. He has over 14 years of experience and an extensive background in building and optimizing digital marketing programs. He has written for websites such as Hubspot and BambooHR.