Advice
4 Challenges Facing Veteran Entrepreneurs In 2021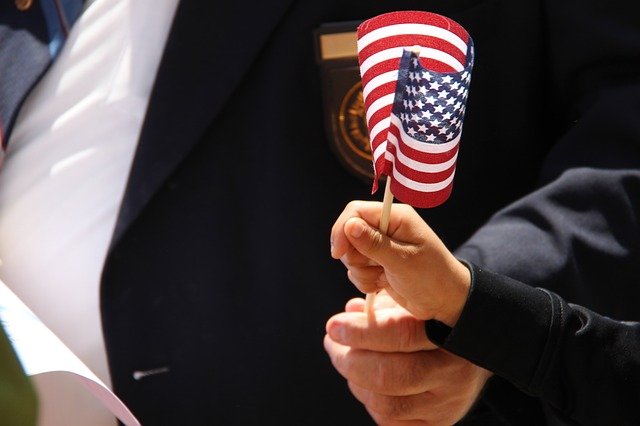 In the last year, the world has been transformed by the COVID-19 pandemic, so for veterans that are thinking about starting up their own businesses, there are a lot of changes and factors to consider. We take a look at four of the key challenges facing veteran entrepreneurs in 2012.
Remote working
During 2020 millions of businesses had to close their offices and send employees home to work remotely. Heading into the new year, many people are still going to be working from home, at least part-time, with some businesses downsizing their offices or giving them up completely. This huge shift in working habits is going to have a big impact on veteran entrepreneurs looking to start up a new business in 2021.
Many businesses do start out at home, but entrepreneurs often rely on being able to rent temporary desk spaces and meeting rooms, and eventually will look to move into a bigger office space. But this is going to be harder to do as the impact of COVID-19 continues.
As a veteran entrepreneur in 2021, you will need to be prepared to set yourself up with a long-term home office, where you have all the space and equipment needed to launch and run your business.
It's also going to be harder to meet up with people face-to-face, whether it's potential investors, partners, or employees. This means getting to grips with video conferencing and virtual meetings to avoid being held back by remote working.
Struggling to find financial support
Veteran entrepreneurs in 2021 are likely to find it harder to find the financial support that they need to get their ideas off the ground. COVID-19 has a huge impact on the economy and many people's financial situations. It's going to be potentially harder to find investors and supporters willing to take risks on new business ventures.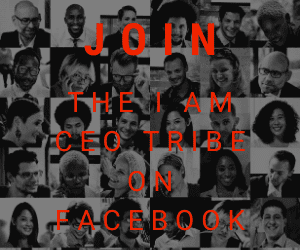 Instead, there are a number of other financial support options to look into as a veteran entrepreneur. For example, The Small Business Administration offers a number of loan programs that can help veterans in accessing business loans to start a business. It's also worthwhile checking whether there are any benefits that you might qualify for, there are a number of companies that are able to help such as this one.
However, there are a number of other financial support options to look into as a veteran entrepreneur. A number of loan programs are specifically designed to help veterans in accessing business loans to start a business. These can help you to overcome problems such as having a gap in your credit history due to your service and offer low-interest rates and flexible terms.
As a veteran there may also be benefits that you qualify for that can provide you with some financial assistance. If you don't know where to start there are plenty of companies that can help you to investigate and claim any disability benefits that you deserve. And because they're run by veterans they have a good understanding of your situation and exactly what benefits you might be eligible for.
In 2021 veteran entrepreneurs are going to have to be more focused and determined to find the funding for their business ideas from a range of different sources
Getting online
COVID-19 has pushed everyone to spend more of their time online — for work and leisure. Many veteran entrepreneurs previously got their business up and running by relying on offline sales and promotion, but in 2021 it's essential to focus on getting your business online.
Veteran entrepreneurs are going to have to ensure they have fully functional websites that can promote and sell their products or services. It's one of the biggest priorities, even if you're working on a tight budget or have limited technical ability — there are plenty of easy to use, affordable website builders, which can be used to create a professional-looking site.
Beyond that, an online presence across different social media platforms is going to be essential. And you will need to look at investing in SEO and Google advertising to ensure people find your website in search results.
Building stronger connections
It's also likely that the target market for your business idea has also been impacted by the pandemic and financial concerns. Whether you're trying to target consumers or other businesses, many people are going to be being far more careful about how they spend their money in 2021.
Once you've set yourself up with a good website, it's going to be important to focus your time and money on successfully marketing your business. You'll need to build stronger, more personal connections with your target audience. New businesses more than ever will need to establish a good reputation, build trust with customers and potential customers, and increase awareness.
For veteran entrepreneurs, this might mean emphasizing your personal story — what led you to start your own business, your motivations, your values, and goals. As well as focusing on what value and benefits your business can offer to customers.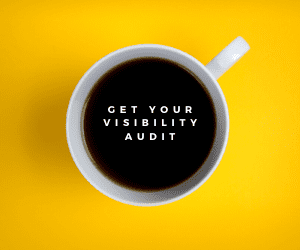 This needs to be highlighted across your website and in your social media presence. It could also be worth looking at starting a blog for your business or creating case studies to provide more content that's helpful to your audience and proves your business's value.
These are just a few key things that veteran entrepreneurs will need to consider before the new year. Despite how much the world has changed in 2020 there are still plenty of opportunities and potential to start a successful new business.
Guest post courtesy of Laura May