Advice
3 Post-COVID Benefits Prospective Employees Expect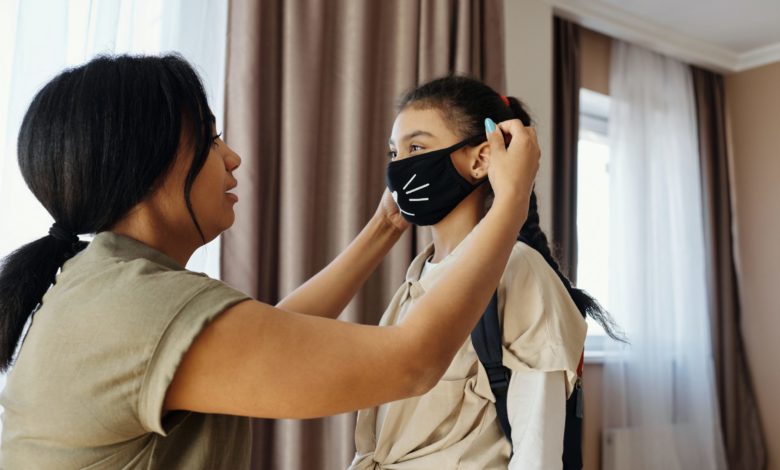 The COVID-19 pandemic has sparked a lot of dramatic changes in this country. One of the biggest changes brought about by the pandemic has to do with the workplace. The severe economic downturn this past year put many people out of work, forced thousands of businesses to shutter, and, in some ways, fundamentally altered the modern workplace.
Perhaps the most clear, significant change is that a record number of companies have shifted from in-person offices to virtual workspaces. But other, more subtle changes in the workplace have taken place as a result of the pandemic, too.
With respect to benefits, both current and prospective employees now expect their employers to meet certain needs, whether that means protecting their health and safety or providing them with a greater amount of flexibility in how they work. In this article, we'll take a look at three of the most relevant post-COVID benefits that prospective employees will expect from you as an employer.
#1: Remote work options
Since the onset of the pandemic, many employers have allowed — or, in many cases, required — employees to start working from home. The shift from the physical office to a digital environment has produced some very positive results.
On the employer's end, they've been seeing similar levels of productivity from remote workers as with in-person workers while cutting down on costs related to maintaining a physical office space, leaving many employer's wondering whether they'll need a physical office at all moving forward.
Employees seem satisfied with remote work as well. Many have improved their work-life balance since moving to remote work and 77% of telecommuters report being more productive. On top of that, they're able to save precious time and money by not having to commute to an office.
Of course, implementing a work from home options hasn't been easy for every company. Some companies, like those in the tech industry, already had the infrastructure in place for video conferencing. For many of these companies, the majority of their workers don't have the kind of job where they have to come into a physical workspace, but can instead work on their laptop.
However, other companies were not so prepared when it came to remote work. They had to build the infrastructure for telecommuting on the fly and alter the roles and responsibilities of their employees in order to make remote work feasible. But now that the COVID-19 pandemic has forced nearly every company to go virtual in some capacity, prospective employees will expect their employers to continue utilizing that infrastructure even once the pandemic has passed.
With that being said, offering a work from home option, even if it's just occasional (like every other Friday, for example), will help you attract more prospective employees. They want the option for remote work and they know that, due to the pandemic, you have the infrastructure to make it happen.
#2: Mental health support
In many cases, the COVID-19 pandemic has increased the mental health struggles of individuals across the country. The economic impact alone has made stress levels skyrocket for a large swath of people — 58% of consumers report that their income has been negatively impacted by strict quarantine measures, and 40% of people are now working fewer hours each week.
In addition to the feelings of uncertainty and anxiety the pandemic has produced, people are now more isolated than ever. They may not be able to spend as much time with their friends or family, and they no longer get to enjoy the face-to-face communication and interpersonal relationships that they may have experienced in an office setting.
With this in mind, many employers have started offering expanded mental health support to their employees. While this can take the form of expanding health coverage or subsidizing mental health services for your employees, you could also try to employ a number of other simple methods. Some ways you might be able to provide mental health support to your employees include:
Implement mindfulness programs. Studies have shown that mindfulness meditation can battle stress and anxiety. Whether you bring in a meditation expert to host a guided meditation once a week or purchase a Headspace subscription for your employees, try to make mindfulness resources available to employees who are interested.
Maintain an open line of communication. Regular check-ins between employees and managers allows workers an opportunity to talk about the challenges and stresses they face with respect to their job. Through conversation and written feedback, management can brainstorm ways to accommodate employees' needs and keep them happy at work.
Promote physical health. Staying active and maintaining a healthy diet has been shown to work wonders for your mental health. Consider subsidizing a gym membership for employees or making healthy snacks and meals available in the workplace.
Encourage breaks. Pushing your employees to work nonstop doesn't help productivity — it actually hinders it. Encourage your workers to take a five-minute break here and there so that they can refresh their minds and avoid burnout.
#3: Expanded health coverage
Whether you're a large employer or a small business owner, offering a comprehensive health insurance package is going to be something that's highly valued by prospective employees. The COVID-19 pandemic has, justifiably, made many people take a closer look at their health insurance plans while considering how they'd be covered in case of an emergency. As an employer in a post-COVID world, try to create a health insurance plan that's comprehensive enough to satisfy current employees and attract new talent.
So what does a good health insurance plan look like? Make an effort to find a plan with a wide network of providers and telemedicine options in order to give your employees flexibility in where they get medical treatment. You might also consider implementing a generous paid sick leave policy for your workers.
When setting up your benefits packages, consider using HR software that allows you and your employees to easily manage benefits. Having an online benefit management system in place can not only help your employees, but also you as an employer. When you utilize a HR software that includes benefit management features, it's much more convenient for both you and your employees to compare benefit packages and accept or deny coverage.
As a result of the COVID-19 pandemic, you should be prepared to make some major changes as an employer. While the workplace is always evolving and the expectations of prospective employees are always in flux, this pandemic has accelerated certain inevitable changes, such as the shift to remote work. So, if you want to successfully attract top-tier candidates to your company, consider offering one or all of these three benefits, which will be highly sought after in the post-COVID professional world.
Author bio
Samantha Rupp holds a Bachelor of Science in Business Administration. She is the managing editor for 365 Business Tips as well as runs a personal blog, Mixed Bits Media. She lives in San Diego, California and enjoys spending time on the beach, reading up on current industry trends, and traveling.