Business as usual is no longer business as usual. Things have changed and a lot of it has to do with the smartphone. According to mobiThinking, there are over one billion smartphones in use around the world. This means there are even more apps in the Play Store and the App Store and on these one billion devices. For entrepreneurs and business owners, business has become more mobile and faster. Entrepreneurs use apps to accept payments, scan business cards and more.
Rescue a CEO asked some entrepreneurs what phone apps they use that are best for their business.
#1- Brief
Brief is my all-time favorite business application.*Brief is a team collaboration tool *allowing team members to prioritize and focus on essential tasks while minimizing distractions. Brief is a productivity app that encourages you to concentrate your day to achieve more personally and professionally. Its clean, minimalist dashboard video hubs combine team chat, to-do lists, file sharing, and storage, supporting you to action priorities that drive the most impact.
Thanks to Dusan Stanar, VSS Monitoring!
---
#2- Loom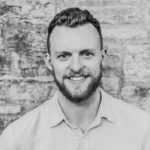 We have found that utilizing those communication softwares that are available is very important towards making remote work…work. Employees need to be able to communicate effectively amongst each other. We like to use Loom for that. Loom allows us to have those video conversations that provide a bit more intimacy rather than communicating via email. Also, virtual project management is key. Whether it's email or basecamp, we've been staying more organized than normal, and having one location for everything project-related has also been incredibly helpful.
Thanks to William Schumacher, Uprising Food!
---
#3- Square
Square is an on-the-go app for entrepreneurs that love to bring their business everywhere. It can process credit and debit card payments using your own mobile device and a small reader that Square sends to you for free when you sign up. This gives my business the mobility you need anytime and anywhere. It can accept both regular and chip cards and you can even upgrade it to a Square Stand if you're selling at a countertop or store.
Thanks to James Bulllard, Sound Fro!
---
#4- Accompany
Accompany is the most ideal app for me. It offers great assistance for entrepreneurs like me who have to attend meetings and have to constantly deal with boatloads of reminders and duties. The app does the essential research for you by sending you an email briefing you of the important meetings you need to attend and the summary of each person attending the meeting and any other essential information you need. It does it by scouring your email, calendar, and social media accounts and also digging info online. It is better than other apps in the market as it offers more customized reports for you according to your preferences and needs.
Thanks to Oliver Baker, Intelivita!
---
#5- Clubhouse!
Clubhouse is an audio app that's still in beta phase so it's new but it's really blowing up! I recently signed on after being told a couple times, you would love this app. When I created my account I'll admit it took me a day or two to really get it. But now, I sign on at least 3 to 4 times a day and listen and participate in sessions/rooms about topics such as women entrepreneurs, public relations and marketing, and there are so many great rooms about social and digital media. It's truly inspired me and I can't wait to see what the future holds for Clubhouse!
Thanks to Kate Marlys, Philly PR Girl!
---
#6- Grammarly
I use Grammarly every time I compose an email or write articles. It helps me be efficient, but I enjoy using it mainly because it constantly evolves and has gamification aspects. It's fun to see recommendations change as I write, and the app better captures the sense of expressions I use. It also detects the tone of voice of my text and lets me test new features. One of them is predicting which parts of my paragraph are most likely to be skipped. Grammarly also provides writing statistics and awards badges in the monthly emails. All while using flamboyant language to make it more entertaining.
Thanks to Rebeca Sena, Getpace.digital!
---
#7- Four apps
As a business owner my favorite business apps that I'm using in my company and the employees of my company are using for communication and task management are Skype, Slack, Hubstaff and Trello. We are using these apps for meetings/conference and message communication with each other and with our clients about the project's progress and tasks. We are using Hubstaff to track our daily task activity and how much time we have spent on any task or project plus we are using this platform to assign the tasks, same as Trello. Skype is mostly used for Voice and video calls with our team and clients and other progress of projects and tasks assigned by the CEO, team leads, managers. Slack is used only for text message communication where we discuss new ideas and share new information plus links etc.
Thanks to Muhammad Adnan, WPBrigade!
---
#8- Gusto
As an entrepreneur, being efficient and effective is the key to make business management successful. Thanks to technology there are now available apps that can help me grow my brand. One hectic part of managing a business is its HR parts which includes payroll management, benefits and tax computation. Gusto is a mobile application that can do all of these. It is free and good for people on the go because you can have it installed in your mobile phones. It helps you be more efficient in handling computations related to HR which prevents you from committing more mistakes that somehow affects the employees.
Thanks to Chris Muktar, WikiJob.co.uk!
---
#9- Expensify
As I manage my website to success, I become busy more and more each day. With a lot on my plate, I take advantage of ways that can lessen my workload and stress. With that, I use applications that can help me track my data, information or even expenses so that I would be able to focus more with my work. The application that is useful to me when managing a business is "Expensify". Rather than collecting tons of receipts that you can use for paper mache, with Expensify you can just take a picture of all your receipts and the application will transcribe all the necessary details for you. It will categorize all your receipts which makes you save a lot of time while knowing how much money you're consuming in a day, a week, month or year. Your employees can also take pictures of business receipts for reimbursement.
Thanks to Michelle Devani, lovedevani!
---
#10- Asana
Asana is easy to maintain multiple projects, tasks, and sub-tasks in Asana. You can allocate tasks or projects to your team through emails, which can lead to many issues. With Asana, comments are centralized and posted on a task's page, such as when the task was created, when it was assigned, who is handling the task, when is the due date, and other information. Asana increases collaboration by its wonderful platform to promote collaboration, which I feel all business owners need. This app is essential as Asana has an email notifications system, which can send you emails associated with your tasks. Therefore, you don't need to worry about making a profound leap from an email-based task management process; you can choose to receive emails from Asana with updates and links related directly to specific tasks.
Thanks to Brack Nelson, Incrementors Web Solutions!
---
#11- Trello
It's a great resource to keep your team organized and on track, and I can personalize it to my business's needs. Trello is basically an online cork board that lets you create cards to represent projects or tasks and organize them visually with due dates, labels, stickers, comments, and attachments. The cards are super descriptive, and the app makes collaboration easy through email alerts and group editing.
Thanks to Ashwinn Krishnaswamy, Oklahoma Smokes!
---
#12- Slack
One business app that allows me to operate my business effectively from anywhere in the world is Slack. For context, I run a technology services and investment firm with more than 300 full time employees and 30 portfolio companies in over 11 different countries. We were remote first long before Covid (as offices were optional) and, in effect, Slack became our virtual office of sorts where we could centralize and group communications appropriately. Moreover, it allowed me to draw a line in the sand between social apps, like whatsapp, and workflow apps – like slack – and reduce stress and anxiety associated with not keeping work and social interactions separate. Slack allows me to operate multiple business, anywhere in the world and simultaneously be able communicate with my family and friends on social apps without the associated stress of mixing work and personal relationships.
Thanks to Alejandro LaPlana, Shokworks!
---
#13- Wrike
Wrike is our project management app that we rely on, and I love how robust it is. Wrike does a great job of giving our company (and the different teams within it) all the tools and resources that give us the ability to have the full oversight and control that's needed overall tasks and projects (present and future). With the way the world is now and having to focus on scaling digitally (while working remotely), it has become more important than ever for businesses to focus on their digital workspaces. With Wrike's ability to do things like creating custom automated workflows and advanced reporting features that transfer over well to their mobile app, I feel like I have an edge and have an idea of everything going on within the company.
Thanks to Corey Lewis, 1AND1 LIFE!
---
#14- Addappt
Addappt has been a very useful app for me and many in my network over the last while because of how it solves a problem we've all faced for many years. We've all had to update others about changing out contact info or have called someone just to find that they changed their info. Addappt makes it easy to manage your contacts and will automatically update contact info if something changes. You can also organize contacts into groups and browse them much easier. As someone who meets a ton of people and could waste a ton of time looking for someone, Addappt has made things much easier for me.
Thanks to Jim Sullivan, JCSI!
---
#15- HotSchedules
My company has been using HotSchedules for almost a year now and have only good things to say! As lead operator, I make sure that everyone's schedule is up to date and planned accordingly. The app allows me to make a schedule over a month in advance, which means my employees know long in advance what days they are working, when their shifts start and end, and who they are going to be working with on any given day. Because we don't have a typical 9-5 work week, a lot of our schedules can be all over the place, and it's very important that everyone is up to date on the details of their work week. I would highly recommend other business leaders look into the app, and decide if it's their best bet at having a well planned and organized schedule.
Thanks to Laura Fuentes, Infinity Dish!
---
#16- Toggl
I need to track the time my whole team and/or an individual spends on a task. It becomes challenging to keep a record of the time spent on a project or a task. Toggl helped me a lot in doing this while we are all working remotely. It keeps track of every employee's time to complete a task and measures the time spent on every project that we complete as a team. Toggl also keeps a record of every employee's office hours so that I don't have to do it anymore. The app allows me to shift a complete record of the time to a spreadsheet at the end of the month to provide it to the employees. I'm using the premium version of this app, and it costs me $18/month per user.
Thanks to Snow Qu, Linking news!
---
#17- Microsoft Teams!
I use it on my desktop when taking meetings and calls with our team. I can dial in to take the call, share slides so everyone may see them, and ping team members with quick questions through the messenger app. If I'm not available to be physically in front of my computer, for whatever reason, I love being able to connect through my phone and join the meeting with everyone.
Thanks to Deborah Sweeney, MyCorporation.com!
---
#18- Quickbooks
If I had to choose only one app to use for the rest of my life as a business owner, it would be Quickbooks. In my many years of managing many businesses, I would have to say the creation of Quickbooks was Godsent. If you haven't been using it, and you're having trouble keeping up with finances, why are you stressing yourself out? Get on Quickbooks. You will never have to worry again about where you left an invoice or worry about calculating costs to revenue. This app does it all for you. It manages all of your invoices, accounting reports, tracks expenses, and even provides data visuals for you to see how you're doing. If math isn't your forte, and you're running a business, don't risk losing what you worked so hard to earn.
Thanks to Tim Denman, ServGrow!
---
#19- My Minutes
My Minutes is a great application for task management. At most organizations, employees end up spending too much time at one task, which disturbs the time you had set in mind for others. As a solution for such problems, I recommend My Minutes for businesses. This application helps to remain grounded and set goals with their associated time. A good example of this application's usage is setting up the time of "1 hour for emails". The application will help ensure that you specifically spend only 1 hour in checking your daily emails and replying to them. However, there is one drawback to My Minutes and that is it is available only for Apple devices such as iPhone, iPad, Macs, and Apple Watch. So, if you have an Apple ecosystem at your workplace, I'd highly recommend using this application. It'll help to increase your productivity and work efficiency.
Thanks to Klaus Meire, Viirastus!
---
#20- Delivrd
Delivrd offers you an online application for managing inventory. You can use Delivrd for free and create a product catalog, issue, and count stock, enable alerts for stock level, and access the transaction history for your inventory. Delivrd is a cloud-based service. Hence you can access it anywhere. Apart from the mentioned limited features, you can access more options by choosing from multiple paid plans starting at $49.99 per month per user or $99 per year per user. However, before paying for any of the plans, you can use a 30-day free trial.
Thanks to Patrick Smith, Firesticktricks.com!
---
#21- Evernote
It's a note-taking app that is super flexible and can cover all the areas of your life. You can use it for both your business and personal notes! It allows you to create all kinds of notes in one click: from simple text or voice notes to quick handwritten ideas or sketches. From business perspective, it's so easy to create different Notebooks for departments or projects and keep everything in one place by sharing between team members. Think documenting processes like onboarding new employees, keeping meeting notes, listing action items, or brainstorming ideas. You can capture a photo of your whiteboard and include as an attachment. It also integrates with Slack, Gmail, and cloud services, which makes the whole project management process easier.
Thanks to Juliet Dreamhunter, Effective At Home!
---
#22- Dynalist
The reason Dynalist is my favorite business app is that it lets me get my thoughts and ideas written down so I remember them. This helps me structure and execute on ideas that I otherwise would have forgotten. The reason I use Dynalist and not some other note app is because it also allows for an excellent overview that no other app does. This overview Dynalist provides help structure the thoughts and ideas in a manner that helps a lot with mental clarity and allows for better execution of those ideas.
Thanks to Andreas Grant, Networks Hardware!
---
 What's your favorite business app? Tell us in the comments below. Don't forget to join our #IamCEO Community.