Answers
16 Entrepreneurs List The Activities That Help Their Business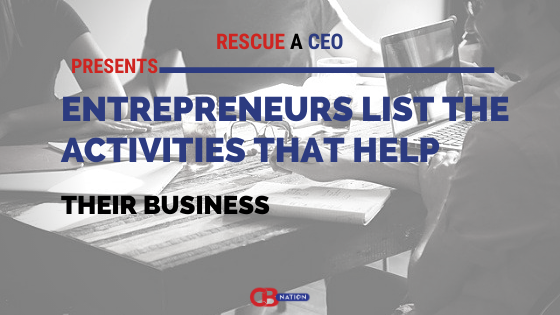 Being an entrepreneur means having a tight schedule, juggling responsibilities, and staying late at the office. Still, if you don't keep track of your productivity, you'll end up feeling exhausted without getting much done. We can't deny that technology makes our lives and staying in touch with our business partners and customers easier, but it's also true that it can affect our attention.
We asked entrepreneurs and business owners about the one activity that helps their business and here are the responses.m
#1- Informing our audience
As the owner of an Excel training program, our foremost goal is to make sure more and more people get access to the information that they need. This is in contrast to any traditional marketing strategy that proposes gated content and customer-centric sharing. To me, it's more about reaching to as many people as possible, including both existing and prospective customers. Things like free webinars, ebooks and other content marketing material that we can share with interested audiences, goes a long way in building a client base for us that trusts us for what we do.  So, we build value, and genuinely reach out to the customer with useful content before trying to sell them our products. This eventually helps us work towards a position of thought leadership and customer value.. And that means a lot for the business and eventually for us.
Thanks to Kasper Langmann, Spreadsheeto!
---
#2- Careful planning
We plan out everything from our management hierarchies to our editorial calendars. Everyone is kept abreast of what's being planned and how things are going via Trello and other tools. It allows our entire team to see what's happening well into the future and gives all of us a chance to voice any concerns if things need to be changed. Planning like this has really cut down on the number of times we need to change course after the fact because we can see issues coming.
Thanks to Rex Freiberger, The Call Of!
---
#3- Grit
To run a business, you need to stick to the wheel and keep on driving. You need something in your gut to help you push through ups and downs, successful ventures and failed starts. The funny thing is the more I am in my business, the more I feed that fire, the more I feel that stick-to-it-ness deep down pushing me forward, motivating me to do more, helping me striving a little harder for the next big win. Grit makes all the difference.
Thanks to Bryan Philips, In Motion Marketing!
---
#4- Taking a break and mingling
What we do makes an impact on the people around us and to the business. I always make sure to find time to take a break and mingle. I don't mean to go around and shake hands with every person I meet. A simple greeting in the group chat room to say hello and ask how their day/week going breaks off their minds from doing their usual tasks. A little socialization within the organization to talk about non-work related topics should be a culture of every organization to foster collaboration with everyone.
Thanks to Dexter Grima, VitaBright!
---
#5- Improving our website's user experience
The most important consideration in my e-Commerce business is improving our website's user experience. E-commerce sites have become more consumer-friendly with free returns, free shipping, and near-immediate customer service responses, which means customers will continue making their purchases online because it's so convenient. This coming generation of luxury shoppers expects online experiences to be even better than in-person experiences, so monitoring consumer needs and adjusting our website accordingly is our top priority from a sales perspective.
Thanks to Yuvi Alpert, Noémie!
---
#6- Talking regularly with a business mentor
As someone who mentors coaches and consultants, it would be easy for me to think I don't need a mentor myself – I've got it all down, right? Absolutely not! Talking with my business mentor on the regular is without a doubt the best thing I do for my business. She keeps me accountable, holds my feet to the fire, and serves as a strategic partner for all my big ideas. Find someone who shares your values and who has been in your shoes, and succeed.
Thanks to Jesse Janelle, Thinkers Consulting!
---
#7- Managing our website
This is because in order to thrive we need traffic to our site and we need to ensure that our users have a great experience when they visit. So, on a regular basis, we monitor traffic sources, update our site with new products or articles, and ensure that our website is running smoothly.
Thanks to Kathryn Schwab, Bobbie!
---
#8- Weekly company-wide meetings
Having company-wide meetings on a weekly basis is how we maintain a well-oiled machine. An all-hands-on-deck meeting provides an opportunity to connect with every department and for cross-department operations to touch base and stay aligned with each other in the most functional ways possible. This open line of communication between all team members relieves the impact of the bumps in the road and also fosters camaraderie.
Thanks to Gerald Lombardo, The Word Counter!
---
#9- Outsourcing
Outsourcing is likely the number one activity that helps my business. It is important to delegate tedious and time-consuming roles to a remote or offshore staff, so your core team can focus on their main responsibilities that directly contribute to the company's growth. It has also proven itself to be a go-to business strategy during the pandemic. Since it helps companies save up to 70% on employment costs, enterprises chose to outsource to retain their business.
Thanks to Derek Gallimore, Outsource Accelerator!
---
#10- Staying connected
Staying connected and putting extra emphasis on communication with my team is one activity that is vital to running my business, now more than ever before in the current climate of working remotely. As a leader, I have worked hard to find the best channels for my team to communicate and collaborate. Two internal communication methods most frequently used within my company are Telegram and Zoom/Google Meets. Checking in with my employees using these channels of communication daily and supporting my employees through any major issues that they experience is the activity that maintains the day to day success of my business.
Thanks to Ashwin Sokke, WOW Skin Science!
---
#11- Networking
Networking is the number one and most effective way a business owner can help their business. When I started Allobee I hit hard with networking right from the beginning! I looked at the connections I currently had, reached out to leaders on social media, and sent many cold messages to Ph.D. students with machine learning and data science experience locally, looking to find the right team to help build my business, as well as investors, and connecting with independent contractors to grow my Hive of Experts. This is still my number one daily activity which allows Allobee to
continue to grow.
Thanks to Brooke Markevicius, Allobee!
---
#12- Hiring the right people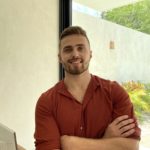 Hiring the right people is an important process when well executed, helps to grow my business in the long term. At Gleamin, we are growing and currently doing better than projected numbers, so we need to bring in new employees to expand certain parts of the business. Operations, Product & Engineering are the 3 largest focuses for us this year. In 2021, we are excited to release 6 new products and expand into international markets. To achieve this goal, we need help, which brings me to focus on finding individuals to join our team that are happy to get their hands dirty. Play a lot of roles, stay up late and get up early. The keyword we use is Independent. We need people who can stand up on their own and take on responsibility. The task of hiring people with these qualities is what will get my business to that next level.
Thanks to Jordan Smyth, Gleamin!
---
#13- We strive to A/B test faster than all our competitors
We're constantly testing and improving every step of our sales funnel. For our website, we're constantly testing new copy on our landing pages. Our emails are also constantly tested and tweaked to improve open and click-through rates. In addition, our call center scripts are tweaked constantly to see if we could raise the conversion by even a fraction of a percent. The faster we can test, the faster we will find the best results, and the faster our business grows.
Thanks to Ray Blakney, Live Lingua!
---
#14- Being consistent with my outreach
I know that trying to run an online business and blog professionally requires a lot of exposure and authority building, so I take time every day to reach out to other bloggers and to journalists.  It can be hit and miss of course, but the consistency is beginning to pay off as I see my traffic (and therefore affiliate sales) increase. Activities that help your business will be small, daily things done with consistency more often than large, sweeping tasks that happen once or twice a year. Having a sense of daily grind will help you grow as an entrepreneur, business owner and blogger longterm.
Thanks to Brian Casey, Knifegeeky!
---
#15- Goalsetting
The number one thing that sets the tone for how we want to grow, helps us identify the weak spots, and shows us where we need to double down – is goalsetting. While we do have annual goals in terms of financials, each department has its own set of annual, quarterly, and even monthly goals, usually with a numerical value assigned. This might mean improving retention by 20%, converting 15% more web traffic, or even being 30% more time efficient in critical areas. Each goal and number gets broken down to a granular level to clarify the obtainability of these goals, even down to individual team member's contributions. This continued reassessment takes away the stigma of just wanting more, and lets us plan the pathways of how we are to achieve the growth we desire.
Thanks to Bernard May, National Positions!
---
#16- Listening to our customers
Listening is an art only a few brands excel at. By listening, I mean to say that we take note of how they use our product, their pain points, and their expectations from us. We build relationships with our most loyal group of customers and interview them – sometimes meet them in person. It helps us refine our processes and offering!
Thanks to Brad Smith, Wordable!
---
What's the number one activity that helps your business? Tell us in the comments below. Don't forget to join our #IamCEO Community.