Answers
25 Entrepreneurs Explain How They Take Breaks as CEOs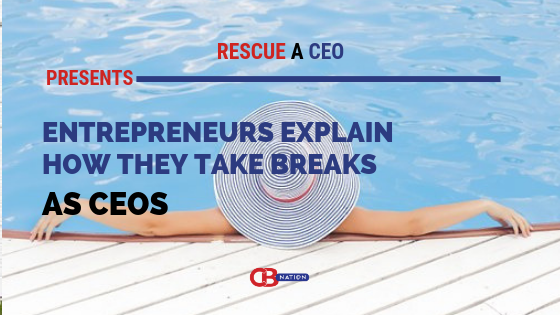 When life and work get's so busy, the usual thing for most business owners is to bury themselves in the work in a hope to get more done. The problem? Your productivity slows down and that calls for a break. It's so important to take a break because it gives you time to come up with fresh ideas and boosts your productivity. How you take the breaks depends on what works best for you.
We asked entrepreneurs and business owners how they take breaks and here are the insightful responses.
#1- Creating a remote team
By creating a digital marketing consulting firm with a fully remote team and flexible work hours, I've been able to open up a much more stress-free lifestyle for myself and my team. It's been this way since before COVID-19 broke out last year. Life happens for everyone. So I needed my team to value and respect not only my free time, but also their and their teammates' free time as well.
Thanks to Matt Bentley, CanIRank!
---
#2- Staying physically active
The best way to take a break is to switch activities: if a person works a lot intellectually, it is a good idea to do some physical work. For me, the effective way to take a break is also to stay physically active. In summer, this can be the equestrian sport, while in winter – this is skiing. The same strategy can be (and is) applied to the context of a company. If most of the time, I communicate with my employees in the role of CEO, the best way to take a break is to organize some informal meetings or online parties where we will be doing some interesting things together. Recently, for example, KeenEthics organized an online party where we cooked together. This was a really joyful and unusual experience for each of us, regardless of position at the company.
Thanks to Max Savonin, KeenEthics!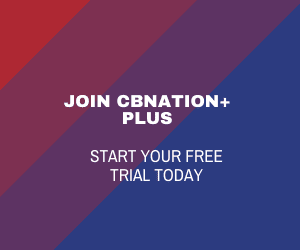 ---
#3- Several ways
As entrepreneurs know, the work-life balance is sometimes not possible to attain but prioritizing mental health and taking the time that has nothing to do with work is important. Every day I take an hour of my time to go for a hike, get in nature, and experience a grounding moment of doing something not related to work.
Thanks to Tony Mariotti, RubyHome!
---
#4- Bicycling!
I find riding my bicycle very recharging. Be it for an hour or just 15 mins to get some fresh air and exercise. I research and teach intercultural dating and cross-cultural psychology, and therefore meeting people from different parts of the world is essential for me. As it is my passion, it feels like a break. I often ride my bicycle to meetings and make the best of both.
Thanks to Szilvia Halter, Boba & Pearls!
---
#5- Going for stand up comedy shows
I love to attend comedy shows once a month as a comedy show is a great environment to be in with people you cherish. I find it a better way by releasing stress with the laughing people with happy faces. Most of the time I prefer to take my wife with me to build our relationship more strongly. If you are a cheerful person just try at once.
Thanks to Shiv Gupta, Incrementors SEO!
---
#6- I doodle on a piece of paper
Piles of folders on my office desk and emails on my laptop are the usual sight on my workday. It isn't a surprise if I get overloaded or I get drowsy. That's the time I pull out a piece of paper and then start to doodle. It is fun! I can feel that stress going out of my system. This is what I usually do during my break times ever since I was a student. Aside from keeping me from falling asleep, it also helps me concentrate on my tasks and become more productive every day.
Thanks to Seb Hall, Cloud Employee!
---
#7- Intentionally planning for it
Most high-achievers find it difficult to rest. We crave the next project, the next milestone. But, rest is essential to maintaining our wellness so we can reach our next level. For me, since 'taking a break' is hard at times, I intentionally plan for it. I wedge it into my calendar to ensure there is plenty of white space. I move away from screens, I take a deep breath and then listen to what my body is craving. Sometimes that looks like a short brisk walk other times it means hiding out in my closet away from the kids eating ice cream. Resting just means listening to your body and giving it what it needs before you burnout.
Thanks to Amy Edge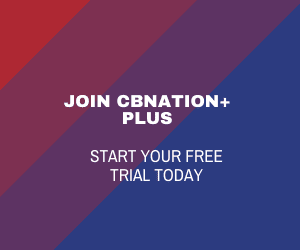 ---
#8- Many types of breaks
There are several types of breaks that I can take each week to not be overwhelmed with work. Lunch breaks are a fun way to catch up with other people and focus on a variety of things outside of my main responsibilities. Five-minute breaks are also important for times of the day when I need to be quickly reenergized for work. Standing away from my desk, and even just taking a few steps, after a busy hour or two can make each five-minute break rewarding. One particular type of break that has positively affected my life in the last few years is meditation. Practicing different meditation techniques, including mindfulness meditation, spiritual meditation, and transcendental meditation has given me more peace of mind each day in my professional and personal life.
Thanks to Brandon Brown, GRIN!
---
#9- Vacation trip away from work
The ultimate break for me is a vacation trip away from work. It is a time when I can freely read a good book without worrying too much about my company emails. I usually do this on not-so-busy months at work. This break should be planned ahead of time to make sure I do not miss or schedule important meetings and to give team managers early heads up. I have to make sure I prepared everything before leaving – making sure to delegate important tasks to point-persons and letting partners know who to contact during the break.
Thanks to Wayne Connors, ACCL!
---
#10- I take walking breaks!
I go for walks outside throughout the course of the workday and use this time to get in some extra steps. Sometimes I will take my work calls outside as well, especially if the weather is pleasant. Taking a break that incorporates movement is a great way to hit refresh and to return back to work feeling revived and ready to go.
Thanks to Deborah Sweeney, MyCorporation.com!
---
#11- I rest and take naps
As a huge advocate for self-care, I force myself to rest and take naps throughout the day. I work from home and work at all hours of the day. There is a set time between 2-4 that I force myself to just rest. Thishelps my mind turn off, my body destress, and my stress to lessen. Outside of carving out a schedule to rest throughout the day, I also remind myself to practice what I preach and make time for myself at least 2x a week. It can get easy to get caught up in the bustle of work- especially when you work from home. Twice a week, I end work early (around noon) and treat myself to an afternoon of a nice lunch, reading one of my spicy romance novels, or catching the bus downtown to window shop, grab coffee, and see a movie now that restrictions have lifted.
Thanks to Chanel West, Chanellie!
---
#12- Scheduling 2 daily breaks
These days my calendar is back-to-back with Zoom meetings for business, boards I am on and Networking groups. I have started scheduling 2 daily breaks on my calendar midday and at 5:00 to walk my dog and get some fresh air. It is so valuable to take a little mental break, and the only way to make sure it happens is to get it on the calendar.
Thanks to Jay Berkowitz, Ten Golden Rules!
---
#13- Working out or cooking
These things are scheduled into my day so I always make sure they happen. Usually I put on an audiobook or podcast while I cook or exercise to help myself completely disconnect. Taking breaks throughout the day helps me recharge and return to my business with a new perspective on the problems I'm tackling. Plus, I get the added benefits that come along with a healthy and happy body!
Thanks to Allison Seboldt, Fantasy Congress!
---
#14- A number of ways
I force myself to leave the screen/zoom every 2 hours. I use both a meditation app and also spend time with my kids (if they're schooling remotely) or walk the puppy. Dogs are always in the moment 100%. So my
pooch recenters me every time!
Thanks to John Cascarano, GetBeast.com!
---
#15- A 'no technology' break policy
I am so inundated with Slack messages from employees, emails from clients and Whatsapp messages from my business partner and co-owner on a daily basis, that I have a 'no technology' break policy. If I read anything while not working, it's a paperback book, and if I watch anything it's on the television. The phone goes on airplane mode and the computer goes on sleep. So far it has helped me maintain my sanity.
Thanks to Kasper Langmann, Spreadsheeto!
---
#16- Wim Hof breathing method
Something I have been gradually getting into over the last year and which I use to end almost all of the short 20-30 minute breaks I take is the Wim Hof breathing method which involves lying on your back and performing a series of deep (~30) inhalations and exhalations followed by a breath-hold of up to two minutes. The point is to eliminate as much CO2 from your body as possible to enable long breath-holds that produce a feeling of tranquility and mild euphoria. It is a quasi meditative state that really helps me clear my mind and refocus. It's something you should do your research on before trying yourself, but I find it very helpful.
Thanks to Sebastian Schaeffer, dofollow.io!
---
#17- Outdoor adventure once a month!
In my younger years, I was an adrenaline junkie and loved the outdoors, always exploring new locations and doing outdoor sports. As life became busier and I took on more responsibility in my career, there became less time for these kinds of adventures that added so much value to my life. So, at least once a month I make an effort to spend a weekend or even just a day, with friends, family or just by myself in nature. I enjoy all kinds of activities such as hiking, camping, rock climbing, and water sports. I find these moments a great mini-escape from daily life and technology and I always leave feeling refreshed and motivated.
Thanks to Clint Robinson, Go Switch!
---
#18- No work at all on weekends
As a CEO, your weekdays are the busiest, and you don't have time for anything but work. I find it hard even to take annual leaves at times to take a break from work. So, I have made it a principle not to work on weekends no matter what, because this is the only way I can take a break and relax with my friends and family. I try my best to take work off my mind on weekends, and I have been successful so far. Otherwise, I don't get enough chances to relax.
Thanks to Brandon Walsh, Dadsagree.com!
---
#19- My daily dip
Being an entrepreneur is exhausting on a daily basis — mentally, physically, emotionally, and in numerous other ways. That's why I rely on my daily dip. At least 6 days out of each week I dip in the hot tub for 10 minutes to reset my muscles and mind. I've found that it is the one thing that consistently keeps my spirits high and resets my mental capacity for higher productivity. I often do it in the afternoon after exercising to prepare me for my evening shift.
Thanks to Rob Andersen, GrapeID.com!
---
#20- Petting my dog
I'm involved in every aspect of the business so my workdays can be pretty hectic. Every couple of hours, I go pet my dog and just hang out with him for a bit to help break my day up. He is SO stubborn so sometimes he doesn't even want my attention, but he's there for me anyway. Every evening, I take him for a walk with my husband before finishing up the day's work. Without my pup, I might actually lose my head!
Thanks to Lanai Moliterno, Sozy!
---
#21- Reading for fun
I know that I do my best work when I'm mentally invigorated and refreshed. I make sure to take at least one break during my workday—outside of lunch—to read a book for leisure. It keeps my mind active but allows me to fully immerse myself in something other than work for 20 or 30 minutes before I jump back in for the day. I find my greatest moments of inspiration often come when I'm reading for fun and letting my mind take an active rest.
Thanks to Elias Janetis, Squeeze!
---
#22- Regular breaks
I find regular breaks an important element of high performance. And, for that reason, I have ways to recharge daily, weekly and monthly. My daily breaks include doing some exercise, swimming, reading and calling my family. On a more weekly basis, I go for 2-3 foot massages (this is an awesome way to relax). And, on a monthly basis, I try to make sure to do something fun and enjoyable with my girlfriend.
Thanks to Leon Sylvester, Soberclear!
---
#23- Into the wild!
After a year of being trapped inside my house trying to run a growing startup out of my kitchen (and bedroom sometimes!), I've become increasingly obsessed with getting into nature, regularly. My daily break is a morning run before the sun is up and the world is completely quiet. On the weekend, when I can venture a bit further, I go surfing or load the family into the car and head to the local mountains or desert for hiking and exploring. Getting into nature and away from the masses helps me reset and clear my head, so I am energized to dive back into work.
Thanks to Karl Rinderknecht, WhoCo!
---
#24- A day at the beach
I go to the nearest beach alone and spend the whole day there. The beach calms my inner soul. It makes me relaxed and forgets all the worries and stress I have in mind. It makes me happy and refreshed. It's like a meditation that enables me to keep my feet on the ground. After one whole day of spending time on the beach, I feel stronger and ready to face all the challenges the world has to offer.
Thanks to Chris Muktar, WikiJob.co.uk!
---
#25- Relaxing a bit after completing a project
It is not really possible to take a long break when you're a CEO and running a company. I try to relax a bit after we are done with one big project. I don't call it a complete break because smaller projects are always underway, and I have to look into those as well. So, I take my computer and all necessary office equipment and go on a trip for about four to five days. I manage the office remotely by going online for about two or three hours and spend the rest of the time enjoying the trip with my family. It is never a full break, but I get a chance to relax a bit during
the big and important projects.
Thanks to Ales Wilk, Animal Fate!
---
How do you take a break as a CEO? Tell us in the comments below. Don't forget to join our #IamCEO Community.