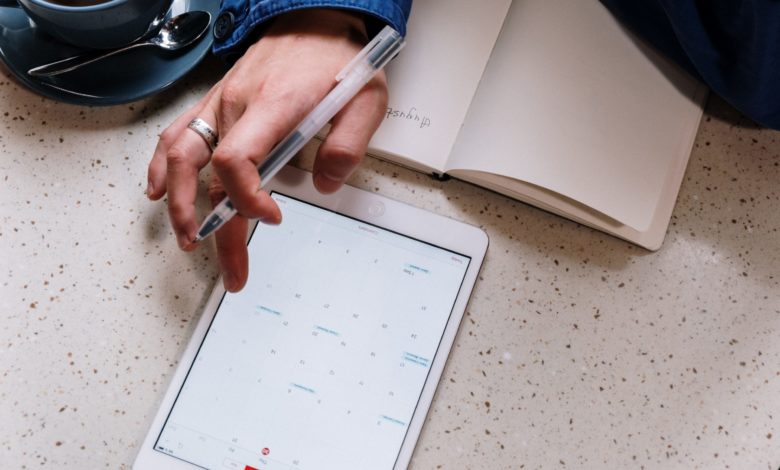 Scheduling and rostering are some of the most important processes in any company and any industry in the world. Your entire operation relies on your schedules, from your employees to your partners, all the way to your bottom line – every part of your business is influenced by the efficiency or inefficiency of your employee rosters. The fact that employee scheduling is so important in business nowadays creates a very complex problem that business leaders need to overcome in order to elevate efficiency, ensure employee happiness, and achieve better results.
Scheduling has become a complex task with many variables that you need to manage diligently, and the complexity of the process creates certain risks and mistakes that you can easily make if you're not careful. With that in mind, today we are talking about the five common employee scheduling mistakes and how you can avoid them to ensure operational efficiency and success.
Ignoring the needs of our employees
If the COVID-19 pandemic has taught us anything about running a modern business, it's that employee well-being and happiness come first. Ensuring the mental and physical well-being of your employees is the single most powerful way to boost talent retention, elevate productivity and output, and achieve your business goals. After all, your employees are your most valuable assets.
That said, many leaders will make the mistake of putting the company's agenda in front of the needs of the employees, creating a bad culture and potentially stifling productivity. An employee who is forced to do a night shift even though they have explicitly asked to be exempt from night shifts is likely to deliver subpar results and become unhappy.
As a leader, you should strive to act on the wishes and needs of your employees, and inspire them to share their needs with you in order to elevate happiness and well-being at work. When you're making your next schedule, don't just act on your own data and intuition – check in with your employees about what they need. Perhaps an employee you had in mind for the next shift would gladly give it to a colleague who could use the extra hours, you never know.
Low flexibility and agility in scheduling
Speaking of listening to the needs of your employees, another mistake that can set you back significantly is locking your rosters. You might be happy with the way the schedule looks for the following week, but there's always a chance that unexpected circumstances will demand that you make some changes, adapt your roster to the new developments, or completely change your plans.
When this happens, a good leader doesn't stick to a schedule at the expense of productivity and employee happiness – they make sure to adapt quickly. Making your rosters and schedules flexible and agile helps build a happy and productive workforce, and it also allows you to respond to unforeseen circumstances on a moment's notice.
Scheduling, rostering, and managing manually
You can't expect to accommodate the needs of your employees and create the best possible rosters and work schedules if you're still manually managing your workforce. After all, how can a roster stay flexible and agile if it depends on manual data input and management? It simply can't, at least not with manual oversight, which is why finding the best rostering software for your business is paramount to operational success nowadays. Rostering software allows you to automate numerous parts of the scheduling process, and it helps you avoid rostering mistakes and errors with smart templates and numerous other features.
You can use the templates to build the most efficient rosters quickly, but retain flexibility with drag-and-dop features that allow you to change things up on a moment's notice. The right software solution will also allow you to micro-schedule your staff and utilize the talent in your company to its full potential.
Poorly managing expectations and talent
Speaking of talent utilization, you have to manage your expectations and assign the right people to the right jobs in order to ensure high efficiency and productivity. Even the most experienced and talented employees can have trouble maintaining productivity and doing their jobs if you don't set clear and detailed expectations in your rosters.
Every roster you make needs to be as detailed as possible, so make sure to include relevant information for every employee and every task. This will minimize errors and setbacks, and ensure that your employees know exactly what tasks they need to complete during their shift.
Failing at vertical and horizontal communication
Finally, you need to keep all communication channels open in order to make your rosters as efficient as possible. Continuous communication with employees and leaders in your company is vital for preserving productivity on a daily basis, responding to emergencies, and coming up with better solutions on the spot.
This creates a culture of business agility that will help you prevent downtime and ensure continuity over the long term. Use your employee management software to communicate via chat and phone, and to oversee your employees remotely so that you can provide assistance and guidance quickly.
Wrapping up
Employee scheduling is much more than simply creating shifts, it's about managing your workforce and your business in the most efficient way possible. Implement these rostering tips and solutions yourself to avoid the common mistakes and take your business forward in 2021.
Guest post courtesy of Elaine Bennett