Entrepreneurs and business owners wear a ton of hats. It might be providing customer service; it might be hiring employees or motivating staff. Perhaps it is pitching to a new client or simply mopping the floors. It is easy for entrepreneurs to overextend themselves or spend too much time on marketing and advertising when they should be focused on maintaining customers. If life is a balancing act, then business is life to the extreme as the unpredictability of running a venture causes entrepreneurs to sometimes fall off the tightrope.
We asked entrepreneurs and business owners how they maintain balance as CEOs and here are the responses.
#1- Planning through my calendar
Life as a start-up CEO in a rapidly emerging industry is 50/50 organization and entropy. While planning is crucial, I must always be at the ready with the fire extinguisher. When you expect and accept chaos, it becomes manageable. It works for me to make time each day to focus solely on unexpected problems and ideas. I'll mute a block of open time on the calendar as "busy," and use it to address urgent matters. I maintain a robust calendar with feeds from Google, Zoom and family schedules in one place, which I review each evening for the next day. Honestly, if it's not on my calendar, it doesn't exist. I mostly focus on the week in front of me – in our world, things are moving quickly, so anything more than a week out is subject to change. Biggest planning challenge? Time zones. Because we work with partners across the country, I've learned the hard way – by missing and being way early to calls – to always confirm the time zone.
Thanks to Jeff Hollander, Hairless Dog Brewing Company!
---
#2- Balancing how to delegate responsibilities
I trust the team around me to get their jobs and projects done without me having to micro-manage on a day-to-day. We set quarterly rocks at RA Fischer Co. they help ensure we stay to track of course. But when you're not looking for your employees' shoulders, it tends to free up a lot of time natural. Having the right technology helps manage time, too. We use Microsoft Office and all the tools from Teams to Planner. They allow me to make decisions and collaborate on the go. When you're managing multiple projects – and when you throw COVID, homeschooling, and kids on top of it – it's important to surround yourself with things that make your life easier. Sure, you have to put the phone down from time-to-time and focus on family. But in between those moments, technology really helps me balance my time.
Thanks to Dan Moyer, RA Fischer Co!
---
#3- Automation
I try to automate everything that could be automated. This helps me use my time for other productive activities or for my personal needs. For instance, I rarely go to the bank since portions of my earnings directly go to my automated savings account. The same goes for other recurring payments I need to address every month. Automating everything at work also helps such as using bots for customer queries, order placement, and generation of receipts.
Thanks to James Bullard, Sound Fro!
---
#4- Several ways
You have to give up on the idea of balance and get comfortable with uncertainty. I have also found it beneficial to say 'no' sometimes when needed and to set boundaries. You have to look out for your own mental and physical health – no one else will do it for you. I make sure to take time for myself each day – surfing, meditating, or calling friends. I find this reinvigorates me and then I am refreshed when I get back to work. Also, I also would recommend keeping an eye on your employees mental health. We are all working so hard these days and I think taking the time to check-in goes a long, long way. Happy employees do better work!
Thanks to Rachel Ford Hutman, Ford Hutman Media!
---
#5- Making a comfortable at-home workspace
The biggest thing I did to make life easier was to make a comfortable at-home workspace…and it's right in our living room. I hooked up a 27" monitor to a gas arm and I can pull it out so it is right in front of me while I am sitting on my recliner. I did this so I am still present with my family if they need me, but am also able to pull out my computer really quickly and get right to work in a proper work environment. It also allows me to have natural micro-interactions with them throughout the day. If I am working, when my kids get home from school, I can take a short break and have a chat with them about their days. If they need something, I can just slip my headphones off and am there for them, when we're done, headphones back on and back to work. It's a simple thing, but it's made a big difference. Having it in the living room as opposed to a proper 'office' is key. We had an at-home office set up upstairs in our home, but doing that left me out of the little things, and those little things add up. The only two requirements are good noise-canceling headphones and a VOIP phone number for your business that can reroute calls to anywhere (which also makes managing your business communications much easier).
Thanks to Jean H. Paldan, Rare Form New Media!
---
#6- Breaking down work and making to-do lists
The way I handle my workload is not too different from when I was an employee. The varying amount of work has increased but no matter what, everything has to be broken down to a to-do list and a deadline. You're in charge of setting goals, due dates and the rules now but you must hold yourself accountable as well. Breaking down your work into categories and making to-do lists for each category has worked wonders for me. It keeps my work and my thoughts organized and I can knock like items off a list as I am working on one task.
Thanks to Joanne Woo, Events to Woo!
---
#7- Tracking everything
I'm a big advocate of daily planners. I use a Panda Planner for personal and business planning and it's extremely helpful in reminding me of all I need to do. I also use Trello to track on a task level which helps me keep focused on my priorities. Otherwise, it's far too easy to become lost in the endless list of things I need to do.
Thanks to Jake Hill, DebtHammer!
---
#8- Waking up early every day
As a CEO, I typically do more hours than the average person, I manage to squeeze in the extra hours without affecting my work-life balance too much by waking up early every day. Typically around 5:20AM so I can get to the office at 6AM. I am far more productive when I get into the office early, and typically by 9am I have gotten most of my major tasks done, and from there I am able to spend time on things such as side-projects, things I've been procrastinating on, self-teaching & self-development. After a 12 hour day, I'll typically go home to spend time with my family for a few hours.
Thanks to Albert Marashi, Framework!
---
#9- Creating boundaries
Managing a business and your personal life can become tough for me at times; there is absolutely no doubt in that. However, in order to maintain my sanity and ensure that my personal life doesn't get compromised, I have established a set of boundaries. My major concern has always been that I don't want to be disturbed after work hours. Hence, what I have done is that I have set a time on my Google Calendar for my lunch break and availability hours. All my employees know that after my cut-off time, and during the lunch break I don't cater to any calls or work-related tasks.
Thanks to Bishal Biswas, Word Finder!
---
#10- Learning from mistakes
Maintaining a work-life balance is not something you plan, and it just happens. It requires you to be ethical and punctual in every aspect of life. However, it is challenging to teach this to young entrepreneurs, who will only learn from their mistakes. Just like I did when I started. I made many mistakes, got late to a lot of meetings, missed way too many deadlines, but every mistake taught me a lesson. Today, I prioritize, plan, and act to maintain the balance needed to continue to be a successful CEO.
Thanks to Elizabeth Hicks, Parenting Nerd!
---
#11- Integrating my work and self-care
Instead of trying to find a work-life balance, I prefer a work-life harmony. I'm lucky enough to love what I do, and running my company Snow Monkey has never felt like work. Now more than ever, though, it can be difficult to draw a line between our personal and professional lives. Instead, I find ways for these parts of my life to work together as opposed to against each other. I integrate my work and my self-care throughout the day so I can hustle my hardest without burning out. Doing personal activities that I enjoy like taking neighborhood walks during calls and making time for at-home workouts keeps me inspired through the workday and prevents me from creating a "working for the weekend" mentality. Finding balance can come more naturally if you're willing to listen to your body and embrace what it needs.
Thanks to Rachel Geicke, Snow Monkey!
---
#12- Managing time correctly
As a CEO, I have to juggle myself to perform my responsibilities on my life's personal and professional aspects. I have to ensure the balance between the two to avoid burnout caused by too much stress. Knowing how to manage my time correctly helps me achieve a work-life balance. I ensure that everything I have to do for the next day is listed to identify which ones need urgent attention and avoid doing overtime because of unfinished urgent tasks. Having the best team to support me in the company also lessens the weight on my shoulder because I can confidently delegate tasks. I will be at peace and be assured that everything will flow smoothly even if I am not around, making myself enjoy my family time more.
Thanks to Scott Cairns, Creation Business Consultants!
---
#13- Two ways
Exercise with apps– I spend time to exercise at least 30 minutes per day using exercise apps, which is a great way to balance everything. If I can't go outside safely, home workout videos on YouTube are the trick during this pandemic. I've asked my team to do this as well. Going on a media diet- I pick a small list of reliable online sources and stop reading things that make me anxious. It's so easy this time to splurge on social media because no one's looking behind your back. But I cut myself some slack to maintain my mental health. I have encouraged them to do the same.
Thanks to Matt Satell, Prime Mailboxes!
---
#14- Slowing down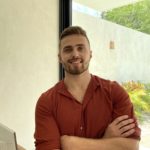 I have dramatically altered my productivity approach since the beginning of the pandemic by learning the importance of how to SLOW DOWN, focus on quality and structure in everything you do. Throughout my career I've made a few little mistakes which have caused large problems. I have learned the importance of slowing down, making decisions wisely and thinking about the long-term. Fitness has been a huge help in resetting my mind and improving focus to better balance my tasks. It's hard to have an unproductive day after a workout. Additionally, I have implemented saying no to opportunities that aren't serving me or taking away from my immediate focus and began time blocking my schedule to stay structured and organized.
Thanks to Jordan Smyth, Gleamin!
---
#15- Starting and finishing each workday at the same time
Sticking to a routine helps with prioritizing tasks and reducing the possibility of procrastination. Additionally, time blocking is a must. I find that mornings are better suited for more thought-requiring tasks because the mind is well-rested and focused. Leave meetings, phone calls, and emails for the afternoon portion of the workday. Time blocking also helps with staying on top of multiple projects at once. Instead of giving all of your time to one project, time block specific days or times to push each project along. Furthermore, don't be afraid to delegate tasks or take time to strategize alternative systems of operations. This will be an initial time investment but will ultimately lead to more efficiency in the long term.
Thanks to Eric Wu, Gainful!
---
#16- I created work/life flow
I stopped chasing the notion that "balance" was an attainable and sustainable option, and instead, I created work/life flow. By utilizing aspects of the 12 Week Year methodology, I am able to identify the areas that matter most to me in business and life, and show up in those spaces with my best, consistently. Then, when I experience a time when one area, such as my business, requires more of my attention and energy, the other areas do not feel neglected. I don't waste any time trying to do all the things. I focus on the key critical actions necessary to achieve my goals personally and professionally, and I no longer experience the overwhelm. Not only does my business continue to grow, but I also live my ideal lifestyle, by design.
Thanks to Cheryl Himburg, Key Element Solutions!
---
#17- Logging off
The key to finding balance as an entrepreneur is setting strong boundaries. And not just with other people, either — you have to know when to set boundaries for yourself. It took me a long time, but I finally learned to log-off, clock out, and stop answering phone calls after work hours. I may work 9 or 10 hours a day, but the rest of my week belongs to me and my family, and the people I work with know that. It can be hard to establish these boundaries, but once you do, you'll feel healthier and more balanced.
Thanks to Lorie Anderson, MomInformed!
---
#18- Creating support systems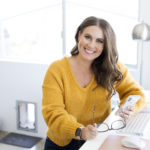 Finding balance as an entrepreneur is so challenging. Work and life responsibilities start to blend together and it can be tough to juggle it all and still make an impact. I've created balance in my business owner world by creating support systems in my business and in my personal life to help me stay organized and protect my peace. From growing my teams and delegating to-dos, to creating schedules that allow me to prioritize rest, the key to work-life balance is intentionally planning, working, and resting to stay healthy and motivated.
Thanks to Liz Illg
---
How do you balance everything as a CEO? Tell us in the comments below. Don't forget to join our #IamCEO Community.