Productivity
19 Entrepreneurs Explain Why or Not They Have A Virtual Assistant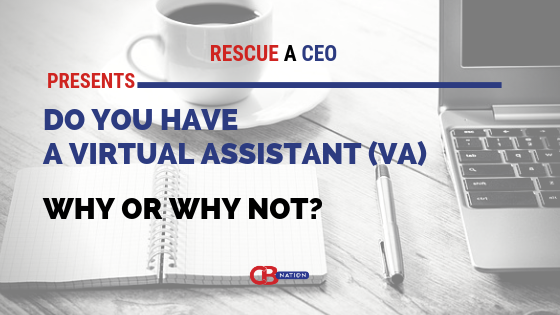 Virtual assistants (VA) can be lifesavers for busy entrepreneurs looking to relieve off important tasks that don't necessarily generate income. It saves the costs of hiring an employee and helps other staff to be productive in revenue-generating activities. However, some entrepreneurs will prefer not to hire a VA for some reasons such as trust issues or fear of letting go of the tasks they've been handling.  The decision on whether or not to hire a VA is purely based on one's choice and evaluation of prevailing factors such as costs involved in the business.
We asked entrepreneurs and business owners whether or not they have a virtual assistant and here are the awesome responses.
#1- Yes, for three years now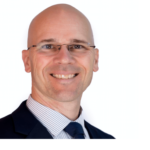 Yes, I have a virtual assistant. I have had the same full-time virtual assistant for the last three years. Having a virtual assistant help me cut operational cost and saves time by outsourcing my time-consuming and repetitive tasks and projects. This allows me to focus on the more important matters related to my business. Hiring a virtual assistant costs less than hiring full-time staff members. My virtual assistant also works remotely, so I don't have to pay for health and life insurance, vacation leaves, and other benefits.
Thanks to Randy VanderVaate, Funeral Funds!
---
#2- No, but I should get one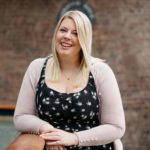 I haven't got a virtual assistant currently but I know I really should. I'm constantly spinning my wheels and I know having a virtual assistant could release me to work on projects to grow my business a little faster. That said, I am wrestling with my ideals. My business USP is that I give my students and community a lot of personal attention. When someone emails me, they get a detailed, personalized voicemail response. When they ask a question inside my Facebook group, I like to respond in-depth, going above and beyond what they expect. I feel anxious handing off any communication to a virtual assistant for fear that I will lose that personal relationship with my students. As my business continues to grow, I know it will become vital, but I am trying to cling on to that close relationship with my students for as long as possible.
Thanks to Leanne Scott, Passive Income Superstars!
---
#3- yes, so I can spend my time on the things that only I could do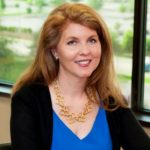 I have worked with a virtual assistant for over 15 years. I understood early on in my small business the value of spending my time on the things that only I could do and not those things that anyone can do. Just because you know how to do something (and may even be good at it) doesn't mean you should do it. Every time I completed a task I'd ask myself, Is this the best use of my time? Who else can do this for me? Then I found someone to do it. My motto: delegate or die trying.
Thanks to Regina Barr, Red Ladder, Inc. & Women at the Top(r) Network!
---
#4- I have two for specific tasks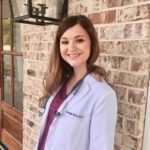 I have two virtual assistants who help with specific tasks. Sheena manages my email inbox, accounting, and client issues. Emily manages my social media and blog. They are lifesavers for me and my sanity. By delegating actions, I'm able to focus on growth and content creation. It's also nice to have other people intimately involved in my business to suggest ways to increase efficiency and engagement.
Thanks to Savanna Perry, The PA Platform!
---
#5- Yes, helps me manage some area of my business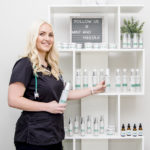 As a medical professional and nurse injector, there are many aspects of my business – and my day-to-day that I can't outsource to just anyone. In my industry, I have worked to build my education, training and reputation with my patients. I serve a dual role: working on the business as the founder and entrepreneur behind the scenes and working in the business as the sole provider for injectable treatments such as anti-wrinkle (Botox®, Xeomin®, etc.) lip fillers and our latest treatment – non-surgical butt augmentation where we use injectables to achieve desired aesthetics results. Often I have to straddle both roles and my Virtual Assistant is crucial in helping me manage areas of my business that are impactful – but less profitable Like my calendar for business and other appointments, and even some administrative-type tasks.
Thanks to Brandi Gregge, Mint & Needle!
---
#6- Yes, they're the backbone of our company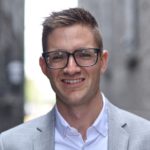 At Lead Cookie and Content Allies, we have a team of over 20 virtual assistants to work with us. They are the backbone of our company. They run the majority of the actions that our company takes daily. Virtual Assistants create freedom. They can enable you to free yourself up to build the business you have dreamed of. They take the low-value work off of your plate, so you can focus on doing higher-value creative work. It takes time and fieldwork to get them set up. But once you do, it will change you forever. One of the biggest areas I was able to build virtual assistants around is my content publishing and promotion process. Our life will be changed by virtual assistants. And we will change their life by the opportunity we provide them.
Thanks to Jake Jorgovan, Content Allies!
---
#7- Yes, helps me with secondary tasks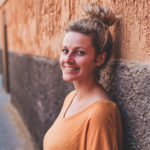 I hired a virtual assistant to help me with secondary tasks. I prefer to focus my time and energy on the tasks that I'm passionate about so I can be in my zone of genius. My virtual assistant can focus on secondary tasks such as email marketing, social media, and content repurposing.
Thanks to Melissa Giroux, A Broken Backpack!
---
#8- Yes, she supports my efforts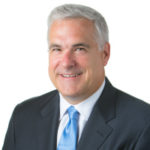 As an entrepreneur and owner of multiple businesses, every day presents a different set of opportunities and challenges. As my workload increased to the point of no return, I made the decision to invest in a virtual assistant to support my efforts. We have now been working together for over seven years and my VA has assumed increasing levels of responsibility and allowed me to scale to new heights. My VA is the mother to six children and supports her family with this job. She is beloved by both clients and business partners and has truly made a very positive impact on my professional life.
Thanks to Mark Washburn, Naples Condo Boutique!
---
#9- Yes, they lift some burdens off my shoulder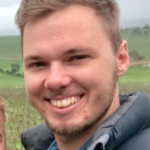 Perhaps for startups that do not much have businesses on their plates, doing things on their own is better than outsourcing virtual assistants. But since my business has grown from the time of its establishment, I need people whom I can entrust to do tasks for me, and of course, that means hiring a virtual assistant. VAs have proven to be very helpful in lifting some burdens off my shoulder.
Thanks to Lewis Keegan, SkillScouter.com!
---
#10- Yes because I hate doing repetitive task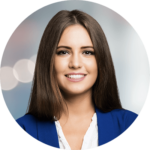 The main reason why I needed a virtual assistant is because I hate doing repetitive tasks. For instance, I hate doing data entry tasks. It was therefore crucial that I get someone to do it on my own. I also can't answer every email, customer query and schedule all the meetings on my own. If I tried all the tasks, I believe that I would jeopardize most of my work. In essence, a virtual assistant helps me keep focus on the important tasks of the job. Having a virtual assistant also helps a lot when it comes to optimizing productivity. In the past, I would get drained after a few hours of mundane everyday tasks like emailing and online research. Every morning, my productivity would take a hit because I dealt with the mundanes instead of getting some work done.By hiring someone to do such tasks, I have increased the amount of time I spend on my actual job.
Thanks to Alina Clark, CocoDoc!
---
#11- No, I have structured and streamlined my business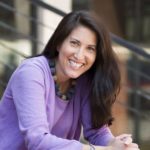 Even though I know people who swear by them I do not have a Virtual Assistant because I have structured and streamlined my business so that it can run smoothly and be managed efficiently without one. I outsource payroll, legal, and accounting so a lot of routine tasks are already being taken care of. If my situation changes down the road I would consider it.
Thanks to Paige Arnof-Fenn, Mavens & Moguls!
---
#12- Yes, we have been more efficient in our work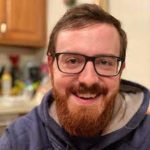 We didn't have a virtual assistant until 2020. What I will say, though, is that right when we hired our first VA, everything changed. A VA allowed me to be able to compartmentalize my work in a much more efficient way. When there's a VA focused on the tasks that used to have to be spread throughout the team, all of a sudden our focus and productivity skyrocketed.
Thans to Sean Brennan, Coffee Channel!
---
#13- I prefer not to have one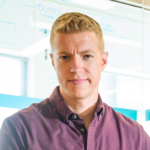 Personally, I prefer not to have a VA since I'm accustomed to working hard and doing everything myself. From my daily tasks to routine communication with clients, I tend to be extremely detail-oriented. So I wouldn't hire a VA simply because I trust only myself to handle some of the delicate tasks that accompany being a business owner. One bad social media post or misconstrued email can severely damage a business, not to mention cyber-security concerns, which is why I chose not to hire virtual assistants.
Thanks to Sam Shepler, TestimonialHero!
---
#14- No, I gave up on the idea on having one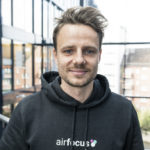 A couple of years ago, I hired a VA to help with my work but our collaboration ended very quickly. It was very hard to communicate virtually and I often spent a lot of time just trying to brief the assistant. I really didn't feel as if we were being productive as a team so I terminated the agreement. The same thing happened a year after when I gave VAs another shot. This time, the experience was better and my assistant was able to cover most of the correspondence. However, time zones turned out to be a huge issue – he was 7 hours behind me and kept missing on the important events due to the time difference. After the second attempt, I simply decided to give up on the idea of hiring a virtual assistant for work.
Thanks to Malte Scholz, Airfocus!
---
#15- No, for two reasons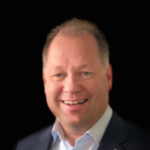 I find I get by alright with my old school day planner. My main reason for this is that I have a relatively small staff to coordinate with and there are other things I'd rather spend the money on. I also feel that since so much of my work is online and virtual it is nice to handle some things on your own with old fashioned pen and paper.
Thanks to Trond Nyland, Cordless Drill Guide!
---
#16- Yes, for more productivity and creativity
Yes, I have a virtual assistant (VA), and a VA was able to ensure that the routine tasks of my organization are being handled effectively so that my team and I can deal with high-priority tasks. Our operations are expanding fast, and the workload has been challenging, so getting a VA helps us to be more productive and creative and actually helps us prepare for more expansion in the future. It is also cost-efficient for me to get a VA since my time is critical to me, and to have a VA set and schedule appointments, among other things, has off-loaded a lot of small but necessary tasks on my plate.
Thanks to Tehsin Bhayani, AirMason!
---
#17- These days I don't really need one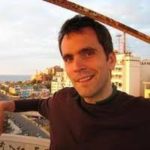 If there is a necessity about having a VA, I'd say it's making sure you have good communications with them. Don't get lots of VA's, get an efficient one. Get to know that VA and make sure they are doing what you need. A con I found with VA's is they tend to very much be their own people and if they decide they are too busy they can put everything on hold. It's easy enough to get a replacement but it is an inconvenience. These days I don't really need one, but over all I'd say the pros win.
Thanks to Will Ward, Translation Equipment HQ!
---
#18- Yes, the best investment so far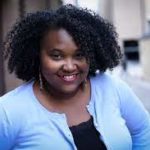 I have a virtual assistant to help filter hundreds of emails and responses to the over 2000 youtube videos I have uploaded over 6 years. Many questions are repetitive and can be answered with simple responses. I use my time best on larger marketing pieces, and giving full focus to my students in group coaching. I have a virtual assistant from the philippines who can filter messages, book airline tickets, book hotels, set up interviews and appointments for me. One of my best investments.
Thanks to Ericka S. Williams
---
#19- Yes, I have one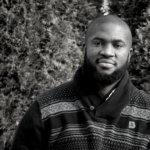 Yes, I do have a VA helping me. I recruited using FB groups. Surprisingly, it worked great. Things are moving way too fast for one person to handle now. My VA takes on the responsibility of web content and social media content. Now, I can work on my business, instead of in my business. I can focus on other important aspect ike meeting with people to collaborate or partner up with. Looking back now, seeing how long it took me to finally get help, It's clear that I should have hired someone since the beginning.
Thanks to Herby Fabius, Billion Success!
---
 Do you have a Virtual Assistant (VA) why or why not? Tell us in the comments below. Don't forget to join our #IamCEO Community.