Social Media is here and it is not going anywhere. Many brands focus on specific social media sites because of the type of updates they can make or the activity level of their target market. Facebook is no different even with the changes to organic reach, the social media giant is still often the first choice for businesses that are seeking to get started on social media to promote their business and communicate with customers. Rescue a CEO asked some businesses how they use Facebook to help their business.
#1- Connect with like-minded entrepreneurs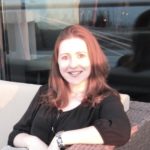 I run a parenting website and I use Facebook to connect with like-minded entrepreneurs in my niche. I started a group, Mom Blog Network, where mom bloggers from all over the world come together to network and help each other grow. We have daily threads where we share each other's content with our audiences. This helps us all grow our websites at a faster pace, while making connections and sharing collaboration opportunities. I also have a Facebook business page which I use mostly to share parenting humor and helpful posts that I write. I love making people laugh, especially right now since we have all been going through a tough time.
Thanks to Alice Anderson, Mommy To Mom!
---
#2- Leverage user-Generated content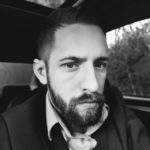 An extremely useful way that we use Facebook is to leverage user-generated content which is very useful to increase sales. When it comes to using Facebook for business, it's critical that the products appear genuine. User-generated content, or UGC, has a degree of legitimacy that cannot be disputed. Texts, videos, images, feedback, and other forms of user-generated content (UGC) are all examples of UGC. These are all testimonials from real customers who have used your product or service. And sharing this type of post has been shown to be extremely successful. In reality, when compared to the brand's own post, customers claim they are 2.4 times more likely to believe a UGC post is genuine.
Thanks to Daniel Foley, Scooter Guide!
---
#3- Announce product feature updates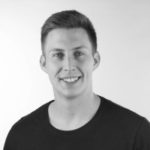 We use Facebook to announce product feature updates to our community, as well as to drive traffic to our website and other social media channels, and to help spur a conversation that gets people talking about our brand, the industry and our software. We treat Facebook as both a place where people working in and doing business with the industry can congregate, converse and share ideas and also as an amplification platform for important news, media mentions and other noteworthy information and events pertaining to our company.
Thanks to Trevor Larson, nectarhr.com!
---
#4- Post with intent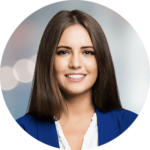 Small companies must use more caution in their communication with their audiences. You cannot just post anything on Facebook and hope they are seen. You must post with purpose and then determine how you can use the post—in other terms, if you will raise it with budget. Utilize Facebook Insights to assist in establishing a consistent posting schedule and material blend. Make an attempt to fit in. Consider if you can communicate your brand by being humorous, out-of-the-box, informative, or exclusive. If you follow these measures, you're certain to meet a huge audience on Facebook. When combined with a connection to purchase the items, Facebook's algorithm was almost certainly able to deduce the post's explicit promotional nature. As a result, the article was ultimately a failure.
Thanks to Alina Clark, CocoDoc!
---
#5- Improve your search engine optimization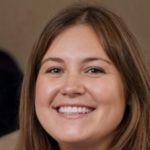 Facebook business pages are beneficial for something other than your social media presence; they're also beneficial to your search engine rankings. A Facebook business page can be used to share valuable details about your company with your followers as well as to reach them with specific advertising. If you need any more information, I'm happy to reply as soon as possible. If you decide to use this — let me know and I'll promote the article via my channels.
Thanks to Tammi Avallone, FiveBarks!
---
#6- Make a list of your basic contact details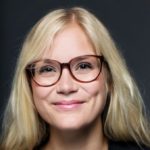 If people want to know when your phone line or storefront is available, they can look it up on your Facebook page. If you have a storefront, they'll also want your address, as well as your support-line email if you provide services remotely. A Facebook business page serves as a one-stop-shop for all of this data.
Thanks to Nicole Graham, Womenio!
---
#7- Increase brand recognition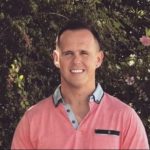 Make a conscious choice for your group's name. When forming a community, it's a good idea to name it after something people would really look for on Facebook to maximize the likelihood that it will be discovered. Personally, I believe that this strategy might function with any company in any sector/industry—Facebook groups are extremely effective at increasing brand recognition. I believe it is a smart thing that the majority of citizens are unaware of.
Thanks to Mike Chappell, Formspal!
---
#8- Generate leads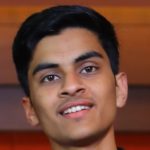 We heavily rely on Facebook to generate leads for our business. We do so by leveraging the power of Facebook Groups as they are a great place to find a targeted audience looking for solutions. Being a B2B organization, we have joined several Facebook Groups consisting of Entrepreneurs, Small Business Owners, and Personal Brands. We answer all their questions related to online marketing and regularly post tips, tricks, and strategies that will help them get better results. This positions us as an expert and the go-to person in case they face any difficulties or roadblocks in their marketing. And when they reach out to us, we usually connect on a call to assist them and pitch our services (only if they really need them). Being transparent and helpful enables us to build stronger relationships which in the long term proves very beneficial in getting us sales and referrals.
Thanks to Madhav Goenka, Frazile!
---
#9- Increase my readership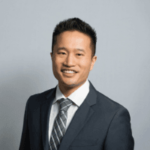 As the owner of a personal finance website, I don't have the same budget as bigger businesses pour into their marketing efforts. However, I find that Facebook is an incredible, low-cost tool for driving traffic to my website. It is also more personal and allows me to easily connect and engage with existing and new readers. Through Facebook, I can better understand my readers' pain points and grow my brand as a blogger.
Thanks to Christopher Liew, CFA, Wealth Awesome!
---
#10- As a marketing strategy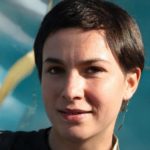 Using social media as a marketing strategy has been growing immensely. This is because most of today's customers are hooked to social media. As a business owner, I have been using Facebook in marketing because it directly connects me to my target audience by providing them information about my products and services. I use Facebook to invite the audience to my upcoming events. Significantly, creating Facebook live helps me directly interact with my audience through real-time comments and reactions which is a great tactic to engage them.
Thanks to Samantha Moss, Romantific!
---
#11- To influence people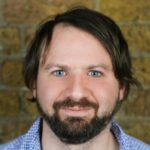 Since Facebook has billions of users worldwide, we find it the most effective medium to influence people. People have been making social media their primary source of information. Whatever they see or hear from it, they will assume that it is reliable and credible. So we have taken advantage of this platform to influence people to do the right thing, making us one of their go-to Facebook accounts for information related to our industry. We explain every piece of information more straightforwardly to make them understand things better because we'll never know they might use it in their daily lives.
Thanks to Chris Muktar, WikiJob.co.uk!
---
#12- Connect directly with customers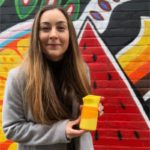 The only reason I've returned, is because it's absolutely crucial to my business. I have just launched the only patented handheld unisex toilet for kids and my target audience is Mums of 2-6-year-olds. Facebook is where they are, specifically in Facebook groups. From local groups to potty training support group to niche family travelling/hobby groups, I have millions of customers waiting to be sold products that will improve their life. As a business, not only can I connect with them personally and directly regardless of their location, but Facebook will even provide me with which of them is mostly likely to buy from me and show them my advert. It's a no brainer and as the Facebook algorithms get smarter and more accurate it becomes more of a valuable asset to business owners like me. Whether it's awareness or sales I need, Facebook is the first place to start while I figure out my next move as a fast-growing start-up.
Thanks to Zoë Chapman, Kiddiwhizz!
---
#13- Product research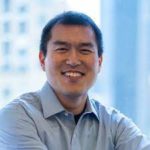 This is one of the most fundamental yet overlooked aspects because listening to customers in your field or community allows you to gain insight into what works versus what doesn't when it comes to attracting and converting prospective clients into paying customers.
Thanks to John Li, Fig Loans!
---
#14- Reach a broader audience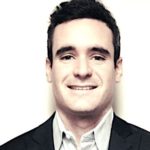 When promoting my business I have found that advertising on Facebook has been extremely effective. By simply sponsoring my posts I am able to reach a broader audience and grow my business. It also provides a great forum for people to leave feedback and help us to improve.
Thanks to Chris Riley, USA Rx!
---
#15- As a community building tool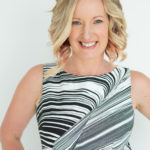 Communities are important in business and Facebook has groups which helps my business in 3 ways. The 1st is the quickest, I join groups to connect with my ideal interview guest for the Dynamic Women podcast. The 2nd way is building my own group of ideal prospects to nurture with education-based marketing. And the last way, I use groups to teach and connect clients together: with the Dynamic Women Global club it's about sharing info and providing a space for connection and for clients in a program they can ask questions & share homework responses easily with each other.
Thanks to Diane Rolston
---
How do you use Facebook for business? Tell us in the comments below. Don't forget to join our #IamCEO Community.