Advice
4 Things to Know Before Accepting Cryptocurrency Payments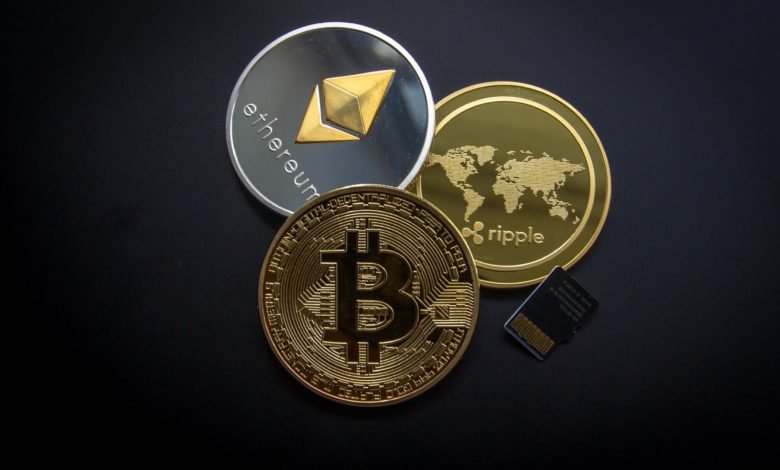 Following an impressive bull run in 2020 and early 2021, cryptocurrencies like Bitcoin have continued to make headlines, and an increasing number of businesses now accept them as a payment method.
Having started out life on the margins of the digital economy, the growth of decentralized finance and the application of blockchain to more and more of our commercial needs has cemented the role of distributed ledger technology in contemporary business practice.
You might be wondering whether adopting crypto payments could be suitable for your business. But with so many interests at stake and conflicting opinions on the matter, it can be challenging to separate fact from hype.
Whether you're an independent trader who maintains personal relationships with your customers or you work in a huge multinational and spend most of your time on conference calls, every business needs a streamlined, risk-free, and straightforward way of accepting money. While cryptocurrency payments can provide this, there are several things you should consider first.
1. The Benefits of Accepting Cryptocurrency Payments
Since Bitcoin was invented in 2008, crypto payment options have increased in popularity for several reasons.
Firstly, as more people own cryptocurrency, more people want to see it as a payment option. By catering to consumer demand, you can increase sales, as having more payment options available generally leads to greater revenue.
For ecommerce especially, crypto payment appeals to a certain demographic. Good marketing management tips the scales in your favor when it comes to targeting crypto spenders. News about your company adding cryptocurrency as a payment option can be great for lead generation and increase your appeal within this market. Such growth in your customer base could see your business go from start-up to success story.
Another significant benefit is that cryptocurrencies are used internationally. A crypto payment system can minimize the need to convert currencies, with all the associated fees and difficulties that can cause.
Finally, because of the decentralized nature of most cryptocurrencies, moving towards crypto payment can reduce your reliance on banks and credit card companies. This can remove the lengthy delays caused by processing some traditional payments, especially large sums. It also frees you from expensive transaction fees, typically a base rate plus 2 to 4 percent of each payment for most credit card providers. This sort of saving will appeal to all successful entrepreneurs.
2. The Risks of Accepting Cryptocurrency
Despite its benefits, accepting payments in crypto is not without its risks. Perhaps the biggest of these is price volatility. While investors in Bitcoin have seen significant gains in the long run, it has been a bumpy road along the way. Unpredictable fluctuations in the value of even the more established cryptocurrencies can put off many businesses from instituting a crypto payment system.
What's more, unlike fiat currencies like the U.S. dollar and the Euro, cryptocurrencies are not backed or insured, meaning that having rigorous safeguards against fraud and theft is even more essential than when dealing only with fiat currencies.
Regulatory uncertainty is another critical factor to consider when entering the world of crypto payments. The industry has come a long way from the early days of the crypto frontier. And while the libertarian spirit of decentralization still imbues many blockchain projects, governments worldwide have sought to adapt their regulatory frameworks for the new asset class.
Although significant steps have been made towards a unified approach, for businesses operating globally, the regulation and taxation of cryptocurrencies is still a legislative patchwork that can be confusing compared to traditional markets.
3. There are Many Different Cryptocurrency Options
While Bitcoin and Ether have become household names, many businesses opt for a broader range of cryptocurrencies when it comes to payment options. Bitcoin Cash, Wrapped Ether, Monero, and Litecoin, to name a few, are all also possibilities to consider.
Each of these comes with its own advantages and disadvantages, and if you do decide to establish a cryptocurrency payment system, which ones to accept will be one of the most important things to consider.
There are 3 main factors to take into account when deciding which currencies to accept:
It's crucial to know whether you will be keeping the money in crypto or converting it into a fiat currency. While cryptocurrencies are generally far more volatile than traditional currencies, like pounds or euros, some are more so than others. If you plan on keeping your crypto revenue in its native form, you might be put off certain currencies due to wild fluctuations in price.
You should also consider whether a currency has been established as a payment option or not. There's no use going to the effort of setting up a payment system for a currency that no one uses.
Finally, keep in mind that different cryptocurrencies have different technical utilities. Some are widely supported with many compatible technologies, while others will require more specialist knowledge and niche technology solutions to be mobilized as payment options.
4. Different Ways of Accepting Payment
Once you've decided that accepting cryptocurrency is right for your business, the next step is deciding how to go about facilitating the payments. As always when adding new payment options, you will need to keep your customer support team updated. You should ensure their process is adjusted accordingly to help with any payment difficulties your customers may encounter.
For smaller businesses, the most popular route is to use a third-party payment system that specializes in account payable automation for cryptocurrency. These services enable the hyper-automation of crypto payments and there are options to keep your income in cryptocurrency or convert it immediately to a fiat currency of your choice.
From an accounting perspective, instigating multiple payment options inevitably has the potential to complicate your bookkeeping. Thankfully, many accountancy software packages, such as Quickbooks or an alternative to Quickbooks, make accepting multiple different types of payment more straightforward.
Author Bio:
Elea Andrea Almazora- RingCentral US. Elea is the SEO Content Optimization manager for RingCentral, the leader in global enterprise communication and call center customer services. She has more than a decade's worth of experience in on-page optimization, editorial production, and digital publishing. She spends her free time learning new things.