Advice
Top Tips to Effectively Manage and Engage Your Virtual Team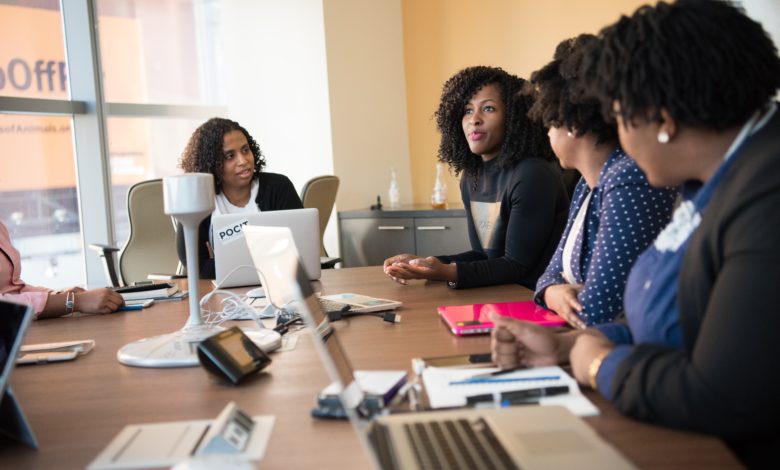 The growth of virtual teams and the virtual assistant industry has been steady in recent years. In a 2019 study by the Society for Human Resource Management, 82% of companies with remote teams are rapidly expanding. Additionally, in 2020, 75% of virtual teams around the globe said that virtual collaboration enabled them to be more effective in the job.
The data amplifies the efficiency and value of remote teams in businesses. It is why more and more companies see the benefits that a remote workforce can bring to their operations. Cost, time, and productivity are some of the notable things entrepreneurs gain from their virtual teams.
My business partner, Nathan Hirsch, and I can attest to this. We've been working with a fully remote team for more than 10 years now. Just last year, we sold a business that we've scaled to 8 figures with the help of 45+ virtual assistants.
This year, we started another business with another entirely virtual team. Managing remote employees is not as complicated and risky as most people think.
With suitable systems and processes, you can set yourself up for success just like we did.
The key is to not forget that behind every photo you speak with on Zoom, Slack, and email are real people. They have personal, professional, developmental, and emotional needs that need to be met.
Over the years, we've figured out the right formula to keep our virtual assistants engaged and motivated despite the distance, time zone, and language barriers.
Here are our top 7 tips to help you in managing and engaging your remote team:
1.  Set clear goals and expectations
Establish goals and be firm with their importance in your business. Communicate these goals to your team and explain how these will help progress the business. Virtual teams work best when goals inspire them to be better at what they do and encourage them to grow.
Make sure your team members know the company's overall direction, and they understand that their work is crucial to achieving these goals. The more they are aware of the responsibility on their hands, the more they will strive to take action and initiative.
Relay your expectations to the team and ask for feedback. By asking for their input on your expectations, you can negotiate and refine them to achieve more remarkable outcomes.
Aside from talking about the company's goals, each team member should also have an individual goal-setting session. You can have your team leaders/managers do this. The objective is to let them know what is expected from them at the end of the month, quarter, or year.
2. Set up strong communication systems
Communication is the backbone of remote teams. It is one of the most crucial elements that can spell the difference between the success or failure of a virtual organization.
The distance and physical barrier often make it challenging to communicate and give updates when needed. Without the proper communication channels, operations slow down, and delays are frequent within the organization.
Identical to the face-to-face setup, your team members can experience unprecedented situations too. They can get sick, encounter emergencies, lost connection, and more. However, when there is excellent and open communication within the team, you can quickly mitigate these unforeseen events.
One way to do this is by utilizing three virtual communication channels.
The first is to conduct daily check-ins and check-outs. Require your team members to sign in as they start their work and sign out at the end of every shift. These will keep you updated on your team's progress, and you can hold them accountable for their outputs.
Next is setting up emergency communication channels. Many unavoidable situations can happen to you and your virtual team, but you can still maintain your communication with each other with the correct emergency methods. Use real-time messaging applications such as Slack, Viber, and Whatsapp to avoid communication breakdowns.
Lastly, is to hold weekly meetings. It is nice to take breaks from the hustle of the business and come together to talk as a team. These weekly meetings can be about discussing specific topics in the industry, brainstorming, or sharing insights about work.
3. Create a happy and healthy company culture
94% of businesspeople and 88% of job seekers agree that healthy company culture is vital for success. In the US, businesses struggle more to retain employees than to hire them.
Company culture plays a huge role in effectively managing virtual teams. A lot of employees today would not hesitate to leave their good-paying job for a better culture. It is why managers strive to improve it and keep their team engaged through a great culture.
Creating a happy and healthy culture fosters communication, attracts high-caliber employees, retains top talents, lessens employee turnover, prevents unnecessary expenses, improves employee performance, and reduces workplace stress.
When there is harmony and employees are happy, there is more engagement and healthy discourse. You can quickly improve operations through suggestions and giving feedback.
4. Equip your team with the right tools
Since you and your team members can't meet in person, use project management tools to facilitate collaboration and ensure that everyday tasks run smoothly.
The evolution of workplaces from brick and mortar offices to remote spaces calls for the necessary software and processes for the business. You need to set up virtual collaboration tools for your virtual teams to perform at their best.
Use synchronous communication platforms such as Zoom, Skype, or Meet to hold online meetings and team discussions effectively. Next, setting up an asynchronous communication channel is also helpful for sharing information with team members that don't need an immediate response.
Additionally, a project management space like ClickUp, Asana, and Trello helps track employees' productivity. You can also utilize a cloud-based information management system to share documents easily. Even if you don't see them working in person, you'd still get an idea of what they are working on through these spaces.
Creative brainstorming is also one of the struggles of remote workforces, especially when team members cannot meet in one place to collaborate. Furthermore, limited feedback from clients can influence work performance. The good thing is you can efficiently resolve these issues through platforms built for collaborative working and status checks.
Lastly, just like your typical offices, you don't want to leave your virtual workplace open for thieves. Ensure to secure sensitive information and data to avoid breaches and theft.
5. Build strong relationships (team building, happy hour)
Distance is just a word for virtual leaders who know what they are doing. Build strong relationships with your team members by getting to know them outside of work.
Organize monthly team building activities or weekend happy hours with your employees to understand them better and gather the team together. Through these simple activities, you strengthen your bond with them, create a happy company culture, and keep team members engaged in the company.
6. Provide training and development opportunities
According to a survey done by educational technology company Instructure, 70% of US employees said they are likely to stay in companies that allow them to grow and develop.
Training your employees to be the best version of themselves positively impacts your business. Development opportunities influence performance and increase the likelihood of employees to keep working for your business. It prevents you from incurring additional costs from turnover, improves overall productivity, boosts employee morale, and solidifies the organization's reputation.
7. Recognize top performers
Recognition is one way to motivate your team members. Conduct quarterly town halls to recognize performing employees and commend successful project launches.
Through town halls, members of the organization can share updates to their current projects, ask for feedback, and record progress. It is also the best time to give awards, cash or non-cash incentives, and compliments to inspire team members. Employees are more motivated when they know that their boss recognizes and appreciates their hard work.
Author byline: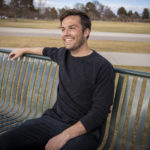 Connor Gillivan is currently an Owner of OutsourceSchool.com. He has been building businesses with virtual teams for the past 10 years and recently exited FreeUp.net in 2019. He regularly shares his advice on scaling companies online and has been featured on 200+ websites. He resides in Denver, CO.