Advice
How to Use The BANT Framework to Qualify Sales Leads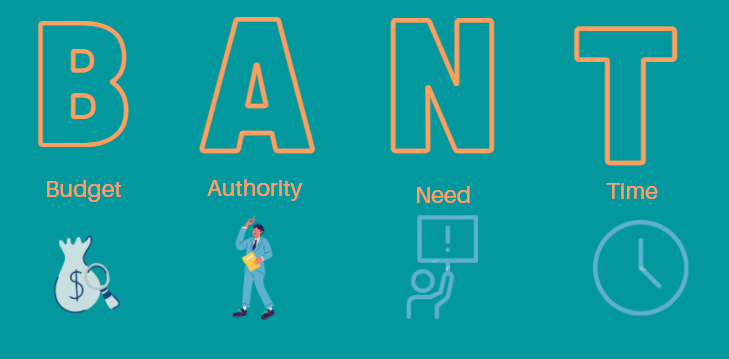 The BANT framework is a useful tool for any sales professional. It's there to help you determine whether a sales lead is worth prioritizing in terms of the value it will bring to your business.
Prioritizing quality leads can lead to faster sales, increased revenue for your business, and a smoother experience for your sales and technical teams.
Knowing how to qualify leads is key to driving success in your business and increasing your conversion rate.
What is the BANT Framework?
The BANT framework was originally developed by IBM. It's been around for over 70 years and is one of the most trusted ways of determining whether a sales lead should be prioritized over others.
BANT stands for:
How much money your lead has allocated for purchasing your product or service.
Authority. Can your lead authorize this purchase or are other permissions involved?
Need. Is this exactly what they need to solve their problem?
In how much time are they expecting to see results?
Looking at all of these factors together will give a good indication of the quality of the lead.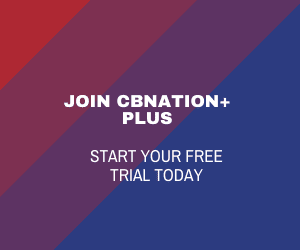 These tips will help you to understand each part of the framework and how each section can help you to qualify sales leads and pursue and prioritize the ones that will be of most value.
Identifying good leads will also help with promoting team motivation and cohesion.
How Can You Use the BANT Framework?
When using the BANT framework, consider each section in turn:
Budget
Budget is, generally, how much your potential client is willing to spend. However, you specifically need to look at this against what they're expecting from your product or service.
For example, if your potential customer is looking for workflow management tools, they may come to you as an industry leader in that sector. There are lots of different elements to these tools and specialist knowledge is required to develop them. The cost of your product will likely reflect your business' expertise and the work that's gone into creating your service.
But it may not reflect what your client is willing to pay. Not every lead will have a realistic expectation of what you can do for them within the budget they have available. This is why budget should always be a conversation. If the rest of the framework indicates they're a suitable client, don't let budget considerations immediately count them out.
Discuss the budget with your lead and find out whether they have any room to increase. If they do,  you can discuss realistic expectations for what you can achieve. If they have no room for maneuver regarding their spending or expectations, the lead is unlikely to work out.
Authority
Authority refers to the purchasing authority of the lead you're talking to. What this means is how much say your lead has over the purchase and whether anyone else's authorization is needed.
For example, if a lead is looking at switching their business over to a VoIP service, they're likely to have authority over the purchase if they lead the communication or IT team. However, if they've been asked to reach out on their supervisor's behalf, that lead is less likely to lead to a straightforward conversion.
If they're enquiring on behalf of their supervisor, make it clear you'll need to speak to someone with a higher purchasing authority. You may find this is a quality lead. It's a good idea to prioritize the leads that are the most direct.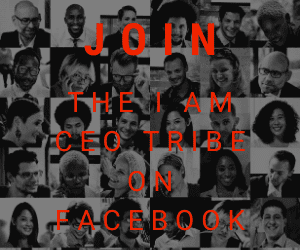 You'll also need to think about how many people are involved in the purchase. A decision-by-committee often makes a lead less likely to convert to a sale because there are so many competing needs and opinions.
To illustrate this, let's continue with the VoIP example. A communications supervisor may ask for an automatic call distributor system to be integrated to make their team's life easier. But someone else, who doesn't work in communication, may see this as an unnecessary expense.
To avoid this, the BANT framework prioritizes leads with only one or two decision-makers. You should be able to get a feel pretty quickly for whether a lead is confident in calling the shots.
Need
This can be a tricky one. Need refers to whether your product or service will solve the potential client's problem.
Not knowing exactly what they need doesn't always exclude a lead from being high quality. If they can explain their problem in detail and explain what they'd ideally like, you may still be able to help them.
As a sales representative or supervisor for a company, you probably have a good degree of knowledge about what your product or service does and what problems it solves, but you might not have all the answers. You'll need to ask your lead some questions about the problem they're having and what they hope to get out of the solution to see whether your business can help.
Imagine a lead comes to your business needing help with their communications system. They might ask for new, expensive hardware that will help them increase their communication capacity. Yes, that will solve their problem, but it isn't necessarily the best solution.
What they might instead need is a basic cloud infrastructure. The cloud is an efficient, inexpensive, and highly scalable way of communicating across a business as well as sharing information and working on projects.
Cloud technology for digital transformation is increasing across businesses in all sectors. If your lead is new to the industry, they may not know this. Making your lead aware of the best solution for them will save them time and your business both time and money.
Even if it doesn't result in a sale, helping leads with their problem will support you in developing a positive brand image and may lead to more sales in the future.
Time
There are a few things you'll need to consider when thinking about time. It's a point that's more relevant to services, where the interaction doesn't end with the sale.
Time refers to the timeline the lead has set out for implementing your product or service. When assessing a lead for this, you'll need to ask them when they need your product or service, how long they envision it taking to implement, and how much time they have to dedicate to it.
Some leads will have an unrealistic expectation of how long implementation will take, but as with budget and need, this doesn't have to preclude them from being a client. However, you may wish to prioritize leads whose timeline works with yours.
Say your lead needs their website SEO optimized to increase their conversion rate. Your business can do that, but you may find you clash with the lead on their expectations of how long it will take. Where this is most difficult is where the service involves a process and isn't a one-off interaction.
In reality, conversion rate optimization takes time, so the other thing you'll need to consider is how much capacity your business has. Particularly when there's a process involved, you may be able to achieve a lead's accelerated timeline, but make sure this doesn't negatively affect your other clients.
Timelines need to be a discussion. You must make sure your team has enough capacity to deliver a service within the agreed-upon timeline and that the lead has a realistic expectation of what can be achieved.
There's no problem with an ambitious timeline, but your potential client needs to know it's ambitious. If they're expecting too much from you or their team in too little time, they're unlikely to be a good lead.
What Next?
The BANT framework is a tried and tested way of determining whether a lead is worth pursuing, but some critics now say it's outdated. It is an older framework and, although it's proven incredibly useful for businesses over the years, it may work best in conjunction with other techniques. This is especially true if you're seeing poor-quality leads filtering through.
If you're consistently failing to achieve quality leads, consider why. Sales keywords are words that have a big impact on whether or not a relevant customer clicks on your link or considers buying your product or service. Understanding these and using the right ones for your product is one tactic that will help you to generate higher-quality leads.
Make sure you consider each lead on an individual basis. You never know when they could turn into the ideal loyal customer down the line. Your business might be exactly what they're looking for, so don't be too quick to dismiss them.
Author Bio: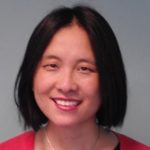 Patty Yan is the EMEA Product Marketing Manager for RingCentral Office, the leader in cloud communications and online conferencing solutions. Patty is passionate about creating value and differentiation, ensuring a better experience for customers and partners. She gained a wealth of international product marketing, product management, GTM and market development experience, across a range of high-tech SaaS in a fast-paced, hyper-growth environment that assumes both strategic and tactical execution. She is not new to UC, starting in Tandberg, then Cisco, driving the launch of video collaboration and services, and Enghouse with global responsibilities for hosted CCaaS.