Advice
How Businesses can Pivot from Storefront to Virtual Shelf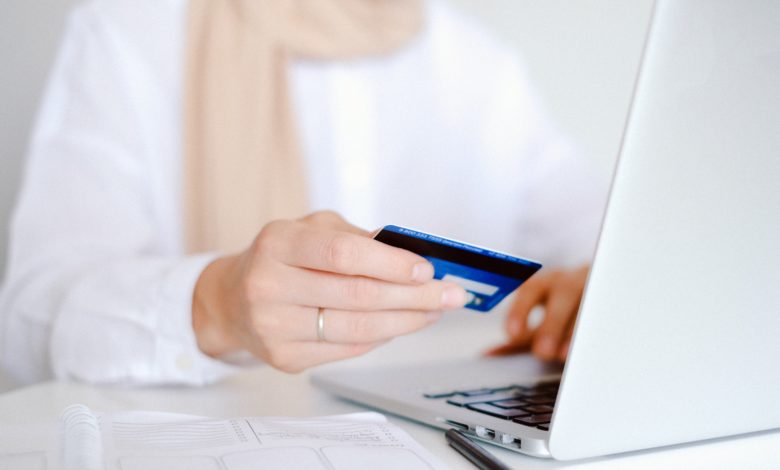 Remember the days when holiday shopping involved peeking into the windows of adorable little shops adorned with lights, spray snow and faux pine trees?
While each window is slightly different, these quaint storefronts showcase the shop's most special gifts. Whether packages wrapped with love and big bows or a dazzling holiday scene complete with sights, smells and jingle bells, part of the fun of holiday shopping for so many consumers is the way it appeals to their senses.
Unfortunately, a recent Future of Retail report revealed that three out of four retailers continue struggling to convert or expand their businesses online in the face of the ongoing COVID-19 pandemic. From abrupt stay-at-home orders to recent social network outages, numerous challenges have forced brands that once relied on unique, in-person shopping experiences and social media marketing for sales to revamp their e-commerce tactics.
Today, it's vital that small businesses create "in real life" (IRL) shopping experiences online with content. In the same way that holiday storefronts of years past pulled at our heartstrings and encouraged us to go inside and buy something new, e-commerce stores need to emotionally grip customers in the same way.
With the Black Friday and Cyber Monday shopping dash right around the corner, what can you do to excite your customers about the holiday season and recreate some seasonal magic? Here are a few ways to add some holiday sparkle to your online store with content.
Treat Your Homepage Like a Store Window
Did you know 90% of customers buy based on visuals? That's why you should be trying to recreate the same feelings and visuals a store window conjures up on the homepage of your website. Let your customers know that you have the seasons on the mind too by situating your products in a holiday setting and invest in seasonal photography to display throughout your site.
Be bold too! Over the next few months, you'll be competing hard with bigger brands for the same eyeballs. Move on from the played out product on white background images and embrace colorful backdrops and brand hues to evoke emotional reactions to your product. Don't be afraid to clash to ensure your product stands out.
Even better, this approach can also create urgency. Remind your customers that wrapping and shipping is part of the story by showing off your gift wrap options in your images on the homepage and on your product listing pages. Remember, you are competing against fancy wrapping stations, so go as big as a department store would during this holiday shopping season! Making your visuals feel luxe and putting actual holiday shopping success on display can help sell the experience — and the delivery.
'Tis the Season for Scents
From pine cones to peppermint, one of the fastest ways to compete is to add raw ingredients to your images. Retail stores and hotels utilize scent psychology to incentivize the emotions and experiences that they want their customers to have, spending millions on the scents wafting through their spaces.
Evoking a moment of sense memory by including a sprig of vanilla or a piece of fir tree in your images can draw out a sense memory for shoppers. Don't forget: Real ingredients always look better than fake ingredients, so it's worthwhile to invest in finding that fresh branch of greens!
Wrap it Up with an Unboxing Video
While your homepage should set the stage with some beautifully packaged products, your product listing pages should seal the deal with the experience of the recipient — the unwrapping of their gift!
Video has become essential for e-commerce stores because it can increase conversions by 25%. Plus, visually appealing video content can be repurposed across your social media platforms.
Rather than just featuring a traditional unboxing, start with your product properly wrapped with a nice big bow, and have a hand model dressed for the holiday to give it some festive oomph. Adding humans to your content can make your products even more relevant, and even just a hand in a shot can help increase conversions by as much as 30%.
Bring your product to life by ensuring there is appropriately colored tissue inside the box, whether it's red and green, silver and gold, or different shades of wintry blue. This extra detail can help your customers visualize how their recipient will feel when they open their gift!
All together, these tactics combine to help recreate a seasonal vibe that helps your brand and your products stand out from the competition. Not only will your online store stand out from others when customers are browsing from site to site, but it will help them get into the spirit of the season! As we all know, a customer who's feeling good simply buys more.
About the author: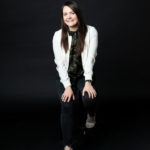 Liz Giorgi is the co-founder and CEO of soona, the world's first virtual content creation technology platform for e-commerce stores. A two-time founder and an Emmy Award winner, Giorgi is a passionate advocate for women in business and can be found on social media at @lizgiorgi.