A good team is the backbone of a successful business. Hiring the right people and building a powerful team defines the long-term success of an organization. A zestful team can be an asset for the organization and can help in the achievement of the company's goals. Team members often discuss ideas, share solutions and solve problems together. Members of the team determine the success or failure of companies.
We asked entrepreneurs and business owners about what members of their team make them succeed and their replies are listed below:
#1- Sales agents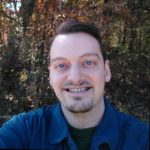 The members of my team that help me succeed are my sales agents. They are the driving force that keeps my company going. Their success is in direct proportion to my success, every time they make a sale they make great money and bring in revenue for the business. It is a win, win situation for all parties involved. We supply them with the leads they need as well as the training they need to be as successful as possible because our organization only succeeds when they succeed.
Thanks to Timothy Connon, Paramount Quote!
---
#2- Co-Founders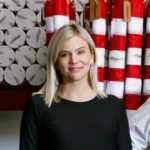 My two co-founders help me succeed the most. My husband, Wes, our friend, Max, and I all have our own strengths. We know when to step in or when to let the other person do what they do best. While it can sometimes feel like a dance of who picks what task to do, we're very good at performing that dance. Our different strengths work well together, and if it wasn't for them, our company would not have been as successful as we've been the past few years.
Thanks to Katie Lyon, Allegiance Flag Supply!
---
#3- Everyone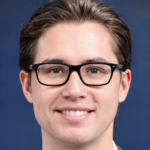 I find each team member in our company plays a vital role in helping us succeed in any proposed project. From the one who makes coffee and cleans our offices to senior members of our company to IT experts to customer support members. Everyone has a role to play, and with extra motivation, every individual's functions always work to improve our company's progress. For example, if the coffee is good, it lifts our moods, and we find the correct energy levels to work.
Thanks to Ryan Yount, Luck Luck Go!
---
#4- Non- traditional members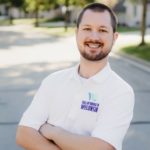 At Sell My House In Wisconsin, we have a few non-traditional team members that help our company succeed. First and foremost we have a couple business coaches that are vital to our growth and success. We use our coaches to run scenarios past them, get their advice on what they would do, or just be there to lift us up when we feel down. Our virtual assistants do a lot of heavy lifting for our company working the phones with our prospect lists and doing other odd jobs such as editing content. Finally, we utilize two
consultants to help grow our online lead generation such as SEO for our website.
Thanks to Ryne Lambert, Sell My House In Wisconsin!
---
#5- Writers and freelancers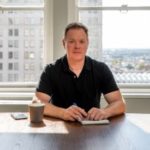 Writers are the powerhouse of my digital marketing agency. Content strategy and outreach are the foundation, but our journalists are the ones laying the blocks for our blog-based business. They develop the stories that connect readers to our clients and bring connections to our agency through expert interviews. But I'm not just referring to in-house writers – freelancers are also a crucial part of our team. Successful marketing hinges on the right words, so those holding the pen are most important.
Thanks to Brian Nagele, Restaurant Clicks!
---
#6- Finance team member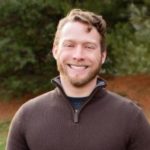 One of the most valuable team members a CEO can have is someone who tells them "no." A lot of times, that's a member of the finance team, who holds the purse strings tightly and tries to temper the desires of the CEO. However, holding the role of saying "no", whether it's the CFO or CSO, their importance to the organization cannot be understated, someone has to keep the CEO is humble and hones.
Thanks to Kyle Risley, Lift Vault!
---
#7- Social media analysts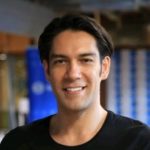 My company has a pool of top-caliber social media analysts, who make the business successful. With their help, we continuously improve the design and functionality of our social media analytics tools. In 2015, we won Australia's largest startup pitching competition and we were successful because we communicated the business value of the product. We were also featured in Marketing Magazine because of our innovative approach to social media analytics and how marketers can report on performance.
Thanks to Tim Hill, Social Status!
---
#8- Operations and project manager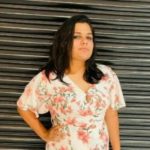 The first year I worked alone and made a lot of mistakes. But as soon as my sister joined us as operations and project manager, 90% of the problems were solved. Being an entrepreneur who can focus on what she is really good at and delegating the operations to a responsible person changes the game of the business. Now we have a team of 10 amazing humans taken care of by the operations head and I am only focused on getting more business.
Thanks to Riya Jain, Namo Padmavati!
---
#9- Collaborative team member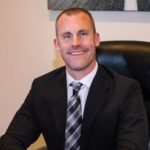 A team is made up of professionals who have a variety of skills. Members are essential to a team's success since goals cannot be achieved without them. As a CEO, I've realized that the collaborative member is the one type of team member who consistently contributes to the team's success. In my experience, if a team has a collaborative member, targets are easier to control and accomplish. A collaborative member is continually on the lookout for opportunities to increase productivity and fulfill goals.
Thanks to Daniel Belcher, Mortgage Relief!
---
#10- Passionate members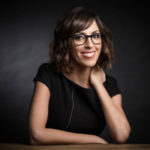 Our team is full of passionate individuals who always want to succeed at what they do. They are always willing to learn and go beyond their efforts to make things work. I believe that such team members help in contributing significantly to the overall business success. Although great teamwork depends upon the personalities of the members, mutual respect, open communication and patience could go a long way. The right mix and number of members will help you accomplish all the goals.
Thanks to Irene McConnel, Arielle Executive!
---
#11- My manager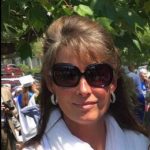 My manager was the one who helped me succeed. Not only was he a manager but also my mentor. His wise insights and constant guidance helped me lay the groundwork for productivity and success. He further assisted me in dealing with employees and ensuring that they perform their best. Together with his experience, and my position, we were able to come up with innovative strategies and schedules to help the employees push themselves to do better.
Thanks to Kim Abrams, Abrams Roofing!
---
#12- The marketing team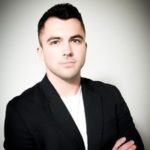 People who have been working for my company have really worked hard because without them it would have been impossible to bring business to these heights and credit goes to everyone. Well, when it comes to business, marketing your business in the right way is as important as giving quality services to the customers. So on that note, I feel immense pleasure and gratitude towards my marketing team members whoever is working on a regular basis to promote the business and make it reach a wider audience.
Thanks to Jordon Scrinko, Precondo!
---
#13- Proactive members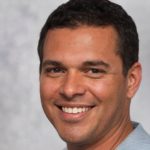 As a CEO and a manager, it is very hard to manage a team especially if they don't communicate and they just wait for something to be assigned to them. As for me, the most important members of a team that helps us succeed are the ones who are proactive. These employees create initiatives to help the whole team in which they want a better outcome to happen. These team members are usually the people who really care about their job and the organization itself.
Thanks to Darryl Higgins, Athlete Desk!
---
#14- eCommerce project managers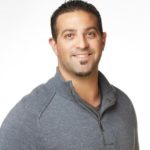 One of the most important roles in the company that's crucial for our success is the role of an eCommerce project manager. Our project manager is the brain behind the strategies and projects launched so that the company will meet its goals and KPIs.
The eCommerce project manager also keeps everything running smoothly. They keep all the processes organized and are on top of all the schedules. They're essentially the railroad that keeps us on track.
Thanks to Ian Sells, Rebate Key!
---
#15- Work community manager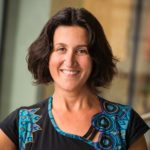 My work community manager is the kind of person who indirectly helps me to succeed the most, and I can't thank them enough for it. By doing their work in organizing things, setting up fun events, and fostering communication within the team, community managers also help you learn a lot about your work, team, and the things it takes to succeed in business.
Thanks to Becky Brown, Shopping Kim!
---
#16- Shapers and implementors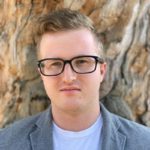 Shapers are those team members that help in taking the team forward. They motivate themselves and the team to put action into the work. Whenever a leader goes through a crisis, they are the quick ones to find a solution. They oversee the vision of teamwork and create a roadmap to reach their destination. Also, implementers, without them the team cannot get success in their work. They are the ones that take action and maintain orders in the team. They are also practical in their thoughts and love to bring some fruitful ideas to the team. They are also the backbone of the team.
Thanks to Christian Velitchkov, Twiz LLC!
---
#17- Monitor evaluator and team supporter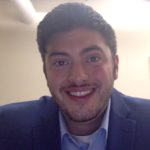 Monitor evaluator is another role of a thought-oriented person. They are those persons who can maintain a balance between their personal and professional life. They do not let their emotions be involved when it comes to problem-solving. They are logical and practical when it comes to making decisions. Also, team supporters are those people who can interact with others easily. They are extroverts and know how to socialize with others and build networks. They can easily adapt to changes.
Thanks to Leonardo Gomez, Try Runball!
---
#18- Reliable members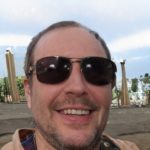 Reliable team members make a significant contribution to the success of our business. Employers should test for reliability as a necessary trait of a team player. Even if a person has extraordinary abilities, they will not be a good team player if they are wishy-washy and do not keep their promises. When I established flexible working habits, I noticed an increase in my team members' reliability. Often, when individuals are allowed to work remotely on a schedule that fits their personality and biology, they can be incredibly trustworthy.
Thanks to Chris Coleman, RV Talk!
---
#19- CEO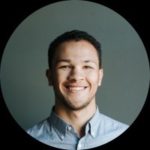 In my business, the CEO is seen as the main figure by my clients because he acts as the lead speaker when announcing the business. Almost every official announcement will have the name of the CEO in it. The reason why I claim that he contributed a lot to the success of my company is that he had to make some serious decisions under pressurized scenarios, considering the benefits for both the employees and the company. He has surveyed the employee policies and marketing initiatives and made decisions that would be the best for the given circumstance.
Thanks to Steven  Walker, Spylix!
---
#20- Decision-makers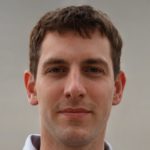 As an entrepreneur, I place a high value on recruiting employees who have the right mindset. Because most businesses don't realize how hiring the right people can determine long-term business success. Members who can make decisions on my behalf and be good ambassadors for my company and me help me succeed. I give them the authority to make their own leadership decisions because I know that if I spend time and resources on these people, their potential will help me achieve long-term success.
Thanks to Alex Bryce, WeInvoice!
---
#21- A marketing manager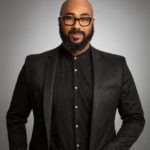 The growth of a business depends on hiring the right people for it. I personally believe that one of the biggest turning points for my business ever has been hiring the right marketing manager. I feel lucky to have appointed a dedicated, skillful, and responsible marketing manager for my business, who helped me to identify and reach the marketing needs for my business. He helped me to reach a good number of clients within a very
short time, which has helped me to reach the growth I desire.
Thanks to Jordan Scarpino, West Coast Real Estate Hub!
---
#22- My human resource team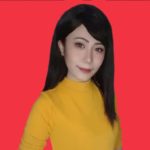 Whether you're a small business or a Fortune 500 company, you can't afford to ignore the importance of your human resources team. The functions of HR are vital to the success of any organization, it's important to have skilled professionals in place who can manage employee relations, recruitment, benefits administration, and more. In order for your HR department to be effective, it's essential that you invest in quality training for your team members and this is the reason why I succeed with my business.
Thanks to Erica Tan, Best in Singapore!
---
#23- The market research team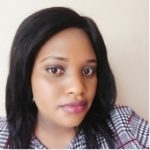 Each team has individuals with a variety of skills that can contribute to the success of the team. The market research team members have helped me the most during the beginning phase of each project but also the market research plays such a big role in how well the final idea is executed. I mean, without any background knowledge about the competition or trends we would not be able to come up with highly innovative ideas. It has helped us ensure that the idea appeals to the target audience because if we don't
consider the consumer then the product wouldn't be successful at all.
Thanks to Sharon Terera, Afro Lovely!
---
#24- The customer success team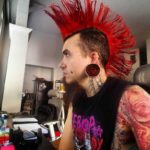 One of the most important teams in every company is the customer success team. These members manage the first interactions customers have with your company and have the power to make their first impression a good one. If the customer is upset for any reason, they also have the power to turn it into a positive one. These people are extremely valued in my company, as anyone who deals with our customers first hand is extremely important.
Thanks to Rich Rudzinski, Drivey!
---
#25- Head of the client experience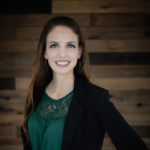 One truly instrumental member of our team is our Head of Client Experience, who was an early hire in SnapADU's growth story. As a small but rapidly scaling company, we have added many team members and built out our standard procedures. Our Head of Client Experience oversees the overall trajectory of each project, ensuring our checkpoints with clients are well-managed and that other members of our team are engaged as needed.
Thanks to Whitney Hill, SnapADU!
---
#26- The product team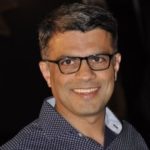 In a startup environment, if there was one group that clearly stands out for their contribution to the success of the company, it is the product team, without any doubt. The sales can jump up and down and marketing can create flowery content, but if the product does not enchant the customer, the usage journey will not be long enough to create the right impact. We never compromise when it comes to higher development resources. We need to get absolutely the best.
Thanks to Hetal Sonpal, os.me!
---
#27- Our secretaries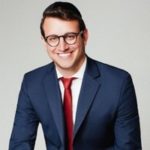 Our secretaries carry our team. A secretary is an objective person who organizes and ensures that everything is getting done the way it should be. Often there are emotions attached, for whatever reason, to why certain things should be a certain way. But a secretary just makes sure that at the end of the day, everything is taken care of. A good secretary is also a sort of face for the company. A positive and friendly disposition takes a company light years ahead of everyone else.
Thanks to Yoel Gabay, Freedom Care!
---
#28- My Leadership team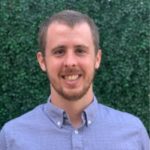 My leadership team is one that helps me succeed in all my ventures. They are my closest circle of confidantes. I communicate all my business ideas and make decisions after getting their opinions. They critically analyze every move of mine and always open me to think from a different perspective. They also brutally criticize if I'm making a not so sensible decision. They push me to consider all factors before implementing a new change.
Thanks to Jared Stern, Uplift Legal Funding!
---
#29- My chief financial officer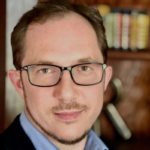 Money definitely isn't everything, but when it comes to running a business and securing brand longevity, it's pretty damm important. The CFO oversees reviewing and analyzing all financial data of the company while monitoring overall business costs. Understanding the financial standing of your company is essential when making any sort of business decision. Without the valuable information the CFO provides, the lack of financial transparency could be a huge red flag for investors.
Thanks to Peter Robert, ECS Office!
---
#30- My integrator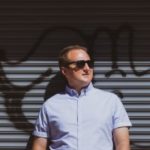 One key member of my team that helps my business to succeed is my integrator. An integrator is a specialized role that helps you see the big picture in your business and makes sure that all the parts in your business work in unison. She also acts as a  counterbalance to my visionary way of thinking and manages me by telling me "no." An integrator is one of the most powerful positions you can have in your business.
Thanks to Bobby Klinck, Bobby Klinck!
---
 What members of your team help you succeed? Tell us in the comments below. Don't forget to join our #IamCEO Community.