When life and work get so busy, the usual thing for most business owners is to bury themselves in the work in the hope to get more done. The problem? Your productivity slows down and that calls for a break. It's so important to take a break because it gives you time to come up with fresh ideas and boosts your productivity. How you take the breaks depends on what works best for you.
We asked entrepreneurs and business owners how they take breaks and here are the insightful responses.
#1- By traveling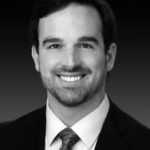 It took me a long time to learn how to take a break, probably due to the fact that I come from a legal background. However, I find that the best way to take a break is to make sure that I travel. My work often requires me to be present 24/7, which can make it difficult to manage a good work/life balance. So instead, I make sure to take dedicated time out of my schedule between clients to travel and unwind away from my work responsibilities.
Thanks to Daniel G. Leone, NJ Law Results!
---
#2- Meditation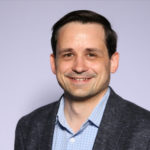 When I need a break from everything, I find that meditation is the perfect answer, especially since it can be done anywhere and for any length of time. If I feel like I'm getting overwhelmed or stressed in the middle of a workday, I can meditate for 10 or even 5 minutes to take a break and recharge. I can also meditate for an hour or more if I have the time and feel I need a much longer break to relax and recenter myself. Meditation is how I take a break from the world, and how I stay prepared to do everything I need to do at work.
Thanks to Stephen Light, Nolah Mattress!
---
#3- Unplug from all devices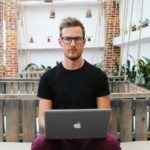 If I've learned anything from my years as the CEO of a remote company, it's that I have to unplug from all of my devices to take a real break. After a long week of working at a computer, taking and making calls, and scrolling through media on multiple devices, I have to take the time to recharge away from it all. For me, that looks like putting it all away, keeping it out of reach, spending time with my family, going outdoors, or reading a good book. Unplugging from electronic devices is how I take an actual break.
Thanks to Nick Drewe, Wethrift!
---
#4- Yearly vacation trip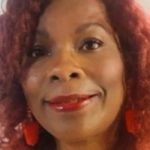 Every entrepreneur or business owner deserves a break to avoid becoming stressed or overwhelmed. It's very important to take a break, so your business will be able to continue functioning properly. As an entrepreneur, my yearly getaway vacation is usually 1-2 weeks which includes the beach, family, relaxation, exploring new things, boat rides, fishing, museum, and more. Taking a break is very beneficial to the mind and soul. Live your life!
Thanks to Marie Davis, Ria's Beauty Collection!
---
#5- Unplug from technology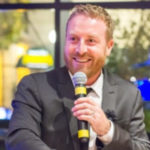 As a CEO, it's your responsibility to stay refreshed for the sake of operations running smoothly. That's why I give myself regular intervals per week where I unplug from my technology and allow myself a moment of quiet. However, that's no reason to be irresponsible and let things fall apart while my eyes are turned elsewhere. That's why I split my responsibilities between multiple trusted managers during my absence. With this, I have the time to recharge and return to my duties ready to go.
Thanks to Bill Lyons, Griffin Funding!
---
#6- Playing video games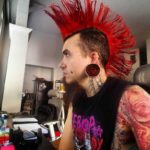 Being a CEO can be time-consuming, and you might lose the balance between work and life. This can happen to anyone, especially people with high responsibilities. However, one of my biggest tips for fellow CEOs is to not forget about your hobbies. One of my favorite ways to take a break is by playing video games with my friends. My friends play every Friday afternoon, so I make sure to always clear my schedule to be able to play with them. Not losing sight of your hobbies and pastimes can help you
relax and do a better job!"
Thanks to Rich Rudzinski, Drivey.com!
---
#7- Find peace and quiet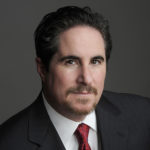 When working in a law office, can be loud and hectic. When it's time to take a break, I need to find some peace and quiet as a way to refresh and recharge my batteries. I usually find space at home where I can enjoy some fresh air, being in the company of friends and family, and just being able to distance myself from the work I do. A nice break doesn't involve anything special, but the peace and quiet of time away from work (whether it be a day or a week) can help me in a variety of ways!
Thanks to Jonathan Marshall, The Law Offices of Jonathan F. Marshall!
---
#8- Turning my phone off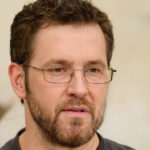 From scheduling meetings to booking flights, I do most of my work on a smartphone. I carry my workstation everywhere. Therefore, to take a break from continuous attachment to work, I turn off my smartphone on Friday mornings until Monday. I keep an alternate dumb phone used for work-related communication while the other phone is off. Now, I get a weekly break from a long list of emails, messages,  and other non-essential tasks. This helps me manage stress and focus on essential matters.
Thanks to Mike Ward, The Finances Hub!
---
#9- Short walk and fresh air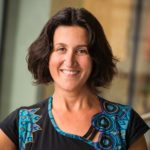 If I am having a really busy and stressful day at work, I will usually take between 5-10 minutes to go outside, take a short walk, and breathe in the fresh air. This helps me restore my focus and energy and allows me to perform much better afterward. As my business requires my attention 24/7, I sometimes also take a day or two off during the weekends to visit another place and take my mind off work, but I still make sure that I am available for any urgent messages.
Thanks to Becky Brown, Shopping Kim!
---
#10- One weekend off a month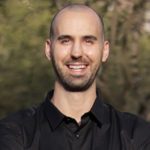 I take one weekend off a month where I am unavailable for anything work-related to be completely present with important people in my life. Allowing my mind to take a step back from my business enables me to return refreshed with a different perspective. Some of my best ideas for my business were after taking time to reset. You have to take care of yourself first, and when you do, you will see a positive ripple effect in your
business.
Thanks to Tyler Read, Personal Trainer Pioneer!
---
#11- Trekking and hiking in nature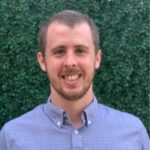 As a CEO, I take breaks whenever I wish to. I like to surprise myself. All my breaks are a result of my impromptu decisions. I usually travel to forests or mountains in different countries. I like trekking and hiking. Being one with nature clears your mind and helps put things into perspective. I ensure to check my calendar, of course, before I disappear.
I do not particularly like planning my breaks as it takes the fun out of it.
Thanks to Jared Stern, Uplift Legal Funding!
---
#12- Unwinding daily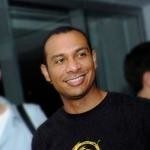 As a CEO, I believe in unwinding daily as opposed to waiting to take a break all at once. I make sure to do yoga for at least an hour every day. Somedays, I start my morning with my routine. Other days, I'd have to squeeze it in before I sleep. Having a daily ritual helps me connect with myself better and forget the outside noise. It allows me to approach problems with better clarity and make better decisions. It can be anything small, but it must happen daily. It is crucial to unwind every day and not let the pressure get to you.
Thanks to Ruben Gamez, Sign Well!
---
#13- Sleeping more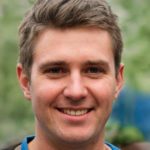 If you don't get enough sleep, it's easy to let tasks and projects pile up. Setting boundaries for yourself and prioritizing sleep is important in time management and staying productive while juggling a growing business. Get at least 8 hours of shut-eye per night. Don't check e-mails before bed or after waking up in the morning; this will help avoid any temptation to work through your break time. Even if you have enough sleep every day, you should set aside one or two days every month to unwind in your bed and rest as much as you like.
Thanks to Cody Crawford, Low Offset!
---
#14- Traveling alone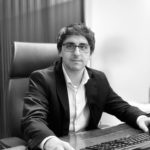 Taking time away from work and family provides a much-needed balance in life. Traveling alone rejuvenates your mind and allows you to think about problems more creatively. It also helps avoid burnout by giving you a brief break from business relationships and conversations. You can even take this opportunity to schedule your days off halfway through the week rather than at the end to avoid the dreaded Sunday night blues.
Thanks to Marc De Diego Ferrer, MCA Assessors!
---
#15- Disabling alerts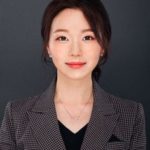 Over the years, I've learned how vital it is to unplug. Especially if you work in communications technology. To end the day's work, turn off your phone's notifications, or better yet, leave it at home. The same strategy works for longer breaks. Traveling? No need to bring your phone or computer. Do you need a Saturday or Sunday pick-me-up? Don't take your work computer home. No need! Today, our electronic devices help us get things done. It's our job as CEOs to energize and drive the company.
Thanks to Olivia Tan, Coco Fax!
---
#16- By delegating and empowering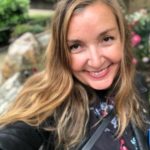 I've taken great care to surround my business with reliable and highly capable leaders. Thus, I take breaks with the assurance that my team will efficiently make key decisions during my absence. I empower my team with decision-making authority to quickly solve problems and exploit opportunities. When you outsource to trustworthy people and have a solid business strategy in place, walking away from it won't be an issue. Investing time, care, and responsibility in those who honor you with excellent work is crucial to me.
Thanks to Michelle Arnau, Rowan for Dogs!
---
#17- Either dose of knowledge or sleep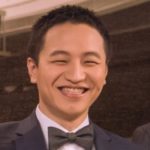 As a CEO, I constantly work towards ensuring all of the processes in my organization are on the right track, which can get stressful at times. This is precisely why I prefer taking breaks throughout the day and keeping the time to myself. Mostly I use this time to educate myself on a variety of topics. Due to a restricted schedule, I don't have the most
time to spend reading books which is why I prefer listening to audiobooks or taking a power nap. A quick dose of knowledge and sleep are the two most important things that can rejuvenate my mind at any time of the day.
Thanks to Chun-Kai Wang, Snake.io!
---
#18- Spending time with family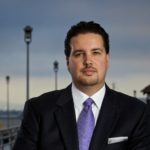 I've always drawn a distinct line between my professional and personal life, and when I'm at work I'm Ross Jurewitz, CEO and attorney and when I'm at home, I'm just a husband and father called Ross. The only way I can take a break from my Monday to Saturday role is by spending time with my wife and kids, who know the man inside the suit and behind the tie. My family grounds me, makes me who I am and because of them, I'm a better person, CEO, and attorney.
Thanks to Ross Jurewitz, Jurewitz Law Group!
---
#19- Scheduling breaks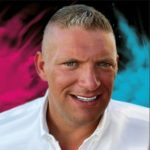 A great way to make sure you get that downtime is by scheduling your day from the moment you wake up, from the moment your day ends. That includes lunch, taking pets for a walk, etc. This way, you will have the time already blocked out in your calendar, giving you the opportunity to do all those things. It's just as important to switch off from work, even though it's hard to do so. Tell yourself that you won't use your phone until X time in the morning and X time in the evening to create a better balance. If you're struggling, keep your phone outside the room to avoid temptation!
Thanks to Jasmine McKenzie, Absolute Digital Media!
---
#20- Going to a 'no internet' place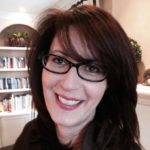 My business is entirely web-based, and so the only way I can effectively "escape" from it for a couple of days, is by going where there isn't any internet. Every other Friday, my husband and I pack a rucksack, throw a tent in the back of our four by four, and head into the hills for a couple of days of camping and hiking. It helps to clear my mind, recharge my batteries, and ensures that even if I wanted to, I couldn't check into the "office", as them thar hills are the only place where the internet doesn't "exist".
Thanks to Christina Russo, The Kitchen Community!
---
#21- Break every 90 minutes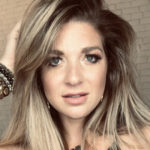 Take a break every 90 minutes to maximize your productivity. Why? Humans experience 90-minute energy cycles throughout the day. It's normal to feel drowsy or groggy after working for an hour and a half or longer. Our alertness levels will also decline. Living like a sprinter is the secret to sustained great performance. This means working at your highest intensity in the morning, for no more than 90 minutes at a time, and then taking a break.
Thanks to Erin LaCkore, LaCkore Couture!
---
#22- Delegating authority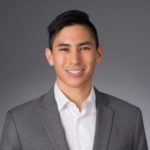 I have a system that keeps my business running even when I am not there. It's not necessary for me to watch over my employees' shoulders to ensure that they're working. Even when I'm on vacation, they send me regular reports. Making employees responsible for their own work and delegating authority is a great way to cut loose and relax. Outsourcing to reliable people and establishing delegation plans as part of your business growth strategy will make it easier for you to walk away from them. The way I schedule my days is around my vacations and trips, not the other way around.
Thanks to Christopher Sioco, Parachor Consulting!
---
#23-  Friends and sports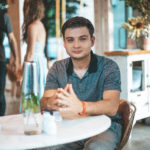 Being a CEO is responsible and challenging work. In order not to wear me out, from time to time I take a break. More often it is communication with my friends, especially with those whom I have not seen for a long time. Sometimes going in for sports helps to recharge the batteries, say, soccer playing. Going to the Zoo can also be a relaxing time. To cut a long story short, it can be any kind of activity that helps to switch off from the
work.
Thanks to Olena, Lasting Trend!
---
#24- Escape into literary landscapes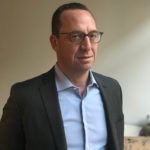 One of the great loves of my life is literature, so when I need to take a break from the day-to-day business of my firm, I switch my phone off, turn off my laptop and lose myself in the classics. There's a rare comfort in the escapism provided by the words and worlds that are created by some of the most famous authors in history, and being able to escape into the literary landscapes are the safest, and easiest way I know to take a break from the trials and tribulations of the working day.
Thanks to Michael Rose, Hach & Rose!
---
#25- Vacation trip with family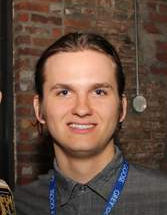 As a CEO, it's hard for me to take time off from work to focus on myself and my family. Running a business is no walk in the park and needs consistent commitment. However, that doesn't mean you cannot take a break. However busy my schedule is, I always take out three weeks to go on a vacation with my family. During these three weeks, I keep my phone on silent and ask my employees to only call me in case of an emergency. I look forward to this time off all year long and make sure I disconnect from work and have fun with my loved ones.
Thanks to Benjamin Stenson, The Norsemen!
---
#26- Jogging outdoors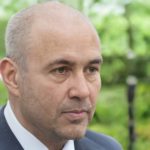 The truth is, you never really take a break. As a CEO, you always have to be on your toes and be available when your business needs you. There are rare occasions when you do need to take a break. In these instances, I do what I feel is most relaxing. I love nature, so it's natural for me to take a stroll, hike, or even jog outdoors. As long as I see green like in a park, forest, lake, or even a simple garden. When the pandemic started, I had to make do with a little plant in the corner of my office.
Thanks to Jeremy Clifford, Router CTRL!
---
#27- Practising meditation and yoga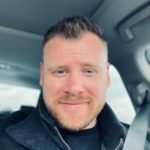 For me taking a break is a time to refresh, both physically and mentally. After a challenging week at work, I usually take a day or two off. On these days, I disconnect from the world. That means no work emails, no phone calls unless it is an urgent matter. I practice meditation and yoga to calm my mind and loosen the tension in my body. Healthy eating is also favored these days, and for me, it means replacing coffee with green tea and eating brain-boosting foods like blueberries, leafy greens, and nuts.
Thanks to Luke Arthur, Simple Grow!
---
#28- A trip into the wild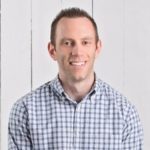 Being a business owner of a startup can oftentimes be overwhelming. I am confined to my office space throughout the day, answering calls and meeting prospective clients. Sometimes, this can be an overwhelming task, so I prefer to take hiking trips once a week. I pack my bags with essential gear and clothing items needed for a one-day trip. Through this adventure.  A trip into the wild has allowed me to practice empathy towards my employees hence building a positive company culture.
Thanks to Dan Skaggs, One Thing Marketing!
---
#29- Reading books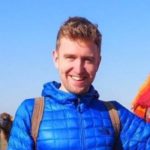 When I'm not sitting at my desk thinking of strategies to take my business to the next level, I'm usually at home on my sofa, reading a good book. I've been a bibliophile since I was a child, and my passion for reading hasn't waned since I've become an entrepreneur. Whenever I have a good book in my hand, it makes me forget about all the worries in the world. Whether it's historical fiction or nonfiction, mystery, action, drama, or any other genre, a good book always refreshes me.
Thanks to Nathan Grieve, Impersonate Me!
---
#30- Physical exercise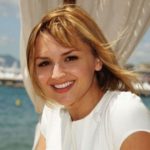 I found myself very overwhelmed with excessive workloads and meetings. I was so overworked and stressed out that I ended up in hospital with high blood pressure. It was at that point that under my physician's advice I began to make physical exercise a part of my daily routine, whether it be going out for a jog every day after work, or heading to the gym on weekends. And besides the physical health benefits, I have come to discover that it has also been an excellent way for me to not only relieve work stress but also find a good work/life balance and increase my attentiveness in the office.
Thanks to Kathleen Ahmmed, USCarJunker!
---
How do you take a break as a CEO? Tell us in the comments below. Don't forget to join our #IamCEO Community.