Virtual assistants (VA) can be lifesavers for busy entrepreneurs looking to relieve off important tasks that don't necessarily generate income. It saves the costs of hiring an employee and helps other staff to be productive in revenue-generating activities. However, some entrepreneurs will prefer not to hire a VA for some reasons such as trust issues or fear of letting go of the tasks they've been handling.  The decision on whether or not to hire a VA is purely based on one's choice and evaluation of prevailing factors such as costs involved in the business.
We asked entrepreneurs and business owners whether or not they have a virtual assistant and here are the awesome responses.
#1- Yes, to help with research and data entry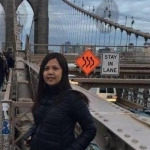 I've found that having a VA has been one of the best decisions I've made for my business. I initially hired my VA for 2 hours/week to help me with online research and data entry. But as my business has grown, she's taken on more and more responsibilities, and now she does things like manage my social media accounts, book travel, handle customer service inquiries, etc. I really couldn't function without her–she's become an integral part of my business! And the best part is that because she works remotely, I can hire her for a fraction of the cost of hiring someone in-house.
Thanks to Sheila Eugenio, Media Mentions!
---
#2- My entire team is remote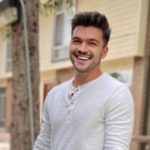 My entire team is remote or virtual, given the pandemic conditions we face. Thankfully my business is an online professional service. Without a doubt, we are confident in our ability to deliver great results in our work. The business is on an upward growth trajectory thanks to having an inspired and thriving hybrid work culture. Communication and effective planning is key to ensuring we are in a position to offer our customers all the support and professional care they need when implementing our tools as an effective digital marketing solution for their campaigns.
Thanks to Curran Van Waarde, Call Scaler!
---
#3-  Yes, I delegate some of my tasks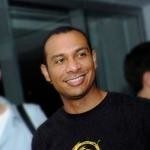 As a founder of a B2B tech company with a remote team, I do indeed have a Virtual Assistant (VA). I believe to be successful, you need to be deliberate about where your time and energy are spent. Trying to take on everything yourself–administrative tasks, note-taking, emails–can quickly lead to burnout. Hiring a VA can be one of the quickest and simplest ways to delegate some of those tasks so you have more time for bigger-picture tasks such as strategizing–or simply more of a work-life balance!
Thanks to Ruben Gamez, Sign Well!
---
#4- No, we do administration in-house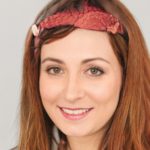 When it comes to the company I co-own, we prefer to carry out administrative duties in-house, therefore, we don't currently have a virtual assistant. While we can certainly see what the benefits of having one are, we can manage our services, clients, and reviews personally. We both enjoy the organization that comes with this and currently have a successful system in place where one is not needed. If we were to expand our workforce in the future, this would then be something we would likely look into.
Thanks to Aimee White, Keyboard Kings!
---
#5- Yes, helps me with data entry and reports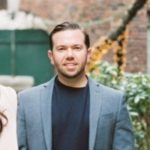 Our team is highly specialized, so being able to offload time-consuming administrative tasks to a VA is a must to stay in our various swim lanes throughout the day. Some of our VAs are local which is great support during business hours, while others are based abroad and take care of data entry and other reporting after hours. This extension of our team is priceless as VAs give us back the valuable time we can use to generate more business or nurture existing client relationships.
Thanks to Russell Lieberman, Atlan Insights!
---
#6- Yes, helps me develop marketing skills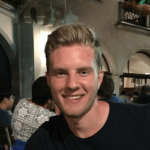 I do have a Virtual Assistant and I find it to be a blessing to have one. I was worried about quality control issues once I let go of the reins but things turned out pretty well. It wasn't all sunshine and rainbows either, it took me a while to find the right fit. You have to worry about sharing confidential data and being able to communicate properly. Once we passed those obstacles, I started noticing how they had an impact on my productivity
and mindset. I hired someone with marketing skills which I lack. My VA helps me fill in these missing gaps which is another reason I decided to have a Virtual Assistant.
Thanks to Andreas Grant, Networks Hardware!
---
#7- No, I have a competent team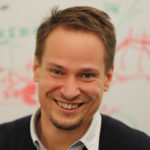 I don't use virtual assistant help because my team is sufficient. My business is not a solo venture; my two brothers and I co-founded it. Since we share responsibilities, I am not overburdened with work and can manage it independently. Also, we get a team of competent managers. It's comforting to know I can rely on them, and I don't have to manage all processes myself. As a result, I don't need to hire virtual assistants when I use task delegation and have a reliable team.
Thanks to Rafał Młodzki, Passport Photo Online!
---
#8- Yes, helps by doing routine jobs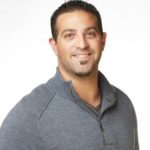 Yes, we have a virtual assistant, and they are a huge help to the company. VAs provide a host of services and are good floating admins who can do a host of services, including but not limited to doing personal errands, admin work, social media management, and even event management. Primarily, it allows me to put my focus off of necessary, yet repetitive and mundane jobs. This gives me the freedom to focus on more important tasks like pushing the company to greater heights and exploring opportunities.
Thanks to Ian Sells, Rebate Key!
---
#9- Yes, helps me in office work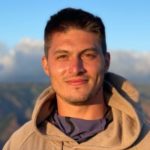 If not, you're missing out! A VA can help take care of tasks that are time-consuming or difficult for you to do on your own. For example, I use my VA to book all of my appointments, answer my emails, and manage my social media accounts. I've been working with my VA for about two years now, and I absolutely love her! She's been a huge help in freeing up more of my time so that I can focus on more important things.
Thanks to Sam Cohen, My Free OCR!
---
#10- Yes, helps me with administrative tasks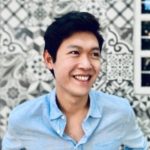 I do actually have a virtual assistant, and although I was a bit hesitant at first, I have found it to be very beneficial. The reason I chose to have a virtual assistant, rather than someone in-office, is because I wanted to have certain tasks to be essentially automated, but by a person, in a way that wasn't affected by the daily ongoing of the office. If my assistant is virtual, then those administrative tasks that I need to be done daily aren't interrupted in the slightest!
Thanks to Brandon Li, With Power!
---
#11- No, because of a communication gap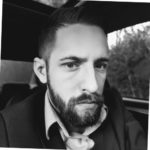 No, I don't currently have a virtual assistant because, being a staunch believer in in-person communication, I cannot rely on someone who isn't physically present. I learned a hard lesson by experiencing hiring a VA in the past. It didn't turn out well because of the communication gap between my instructions and the VA. I believe it's time-consuming to provide directions on a project virtually. So for now, I'm quite happy to have an in-person team to take care of all work-related tasks.
Thanks to Robin Antill, Scooter Guide!
---
#12- No, because I prefer it in-person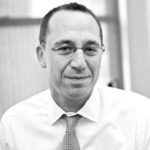 I don't have a virtual assistant, as I'm a traditionalist and prefer to keep things in-house. It might seem old-fashioned and a little out of touch with the times, but I have a PA who helps to ensure that I never miss a meeting, always know what I'm supposed to be doing, and is always on hand to keep me focused. My father always used to say that there was no point in trying to fix something that wasn't broken, so I've stuck to a tried, tested, and true way to make sure that my professional life runs smoothly.
Thanks to Michael Rose, Hach & Rose!
---
#13- Yes, to focus on strategic tasks
Virtual assistants are the backbone of our company as they allow us to seamlessly manage day-to-day operations. Currently, I have a team of 10 virtual assistants that perform administrative tasks and even manage our marketing campaigns. When all the duties are assigned to VA's, it allows me the much-needed time to focus on value-driven assignments. A virtual assistant is generally well-equipped with industrial knowledge; hence onboarding them is as easy as ABC. Virtual assistants are flexible in their timings and work nature, making them ideal for my business.
Thanks to Eduarda dePaula, FindbyPlate!
---
#14- Yes, for administrative tasks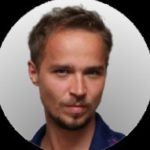 I do have a Virtual Assistant, and in my opinion, the decision to hire her as one of my top 3 business decisions last year. In my experience, time optimization is crucial to the success of startups. As a CEO, I should focus on managing my startup and delegate as many duties as possible that don't require my personal involvement. Thus, I did a business calculation and found out that hiring a VA is more beneficial to me than handling the administrative and scheduling tasks myself.
Thanks to Tomek Mlodzki, PhotoAiD!
---
#15- Yes, it improves my productivity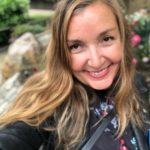 Yes, and I love it! As a CEO of a small business, my plate is always full of daily responsibilities. I realized at a certain point that my work efficiency was declining due to taking on so many small tasks, and a VA has been the perfect remedy. My virtual assistant helps me quickly make travel arrangements, update invoices, make appointments, and do a whole slew of other key tasks while I focus more on decision making. This has greatly reduced my burnout, increased my efficiency, and improved my productivity.
Thanks to Michelle Arnau, Rowan!
---
#16- Yes, helps in increasing my efficiency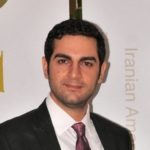 Having a VA not only helps free up my time, but acts as another trained set of eyes to catch important details which could adversely affect our business and may otherwise go unnoticed. For example, we use a scheduling app to set up client meetings; if availability is entered incorrectly, that will impact our internal workflow and potentially cause service challenges. My VA also helps keep my inbox organized so I'm able to respond to priority items sooner, and quickly access archived information with fewer clicks so I don't have to search or stress unnecessarily.
Thanks to Benjamin Meskin, Cabrella Shipping Insurance!
---
#17- No, as it increases supervision time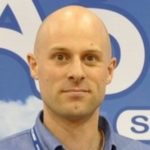 Virtual assistants can always be efficient, but if the task handed out to them needs proper supervision, it will not be easy checking upon them. Since you are not by your VA's side to supervise or check their tasks, it can be difficult to observe if they are doing them right. You will only know the quality once they submit their finished tasks to you. Yes, you can track their progress using certain and various software, but it is not easy to make comments and clarifications through the chat function. It will become a challenge to explain things through chat platforms compared to doing it in person.
Thanks to Mick Humphreys, Z Grills Australia!
---
#18-Yes, helps me save my time and money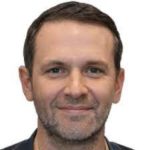 Yes, I do have a virtual assistant and I absolutely love her! There are a lot of reasons why having a virtual assistant is great. First, it's a great way to save time and money. My VA helps me with tasks like proofreading, scheduling appointments, doing research, and more. This allows me to focus on my business and my clients instead of wasting my time on menial tasks. Another reason I love having a VA is that she helps me stay organized. It can be tough to keep track of everything. But with my VA's help, I can stay on top of things without feeling overwhelmed.
Thanks to Michael Miller, VPN Online!
---
#19- Yes, it saves cost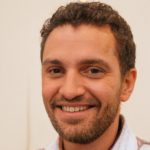 We have lots of virtual assistants from almost every continent in the world. Our company values diversity and we recognize that this diversity leads to better quality results. Hence, we make sure to hire virtual assistants to help us with our tasks. Virtual assistants also allow us to save costs on rent and other utility bills since they don't need an office area to work at. Though this saved cost may look small at the start, over time, we have saved a lot.
Thanks to Will Tigerton, LeanBack Player!
---
#20- Yes, helps with social media posts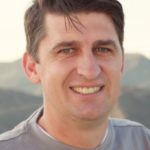 Having a virtual assistant has been a game-changer, especially when it comes to managing social media posts. My virtual assistant can schedule posts, so I don't have to think about it, and our engagement continues to increase on social media from the regular posts. It's made our marketing strategy more successful, as well as easier than we could have imagined.
Thanks to James Green,  Build A Head!
---
#21- No, I have enough staff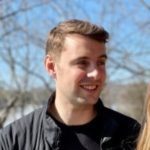 I personally don't use a VA. While I have in the past, I've found that as the company's grown, we have enough staff to handle virtually everything internally. A VA can be great, but you also lose some control over assignments, and I've found that some VA's bury their mistakes for fear of losing their contract. If you really want to ensure you have strong oversight, keeping the work internal to your organization can be more
effective.
Thanks to David Patterson-Cole, Moonchaser!
---
#22- No, I can't trust  them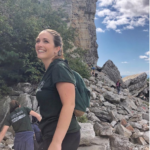 You have no way of knowing whether a virtual assistant will do the work you've hired them to do. You have no idea if they will not cheat you on hours. And you never know if they'll ditch you in the middle of a project. All of these are valid reasons why I don't hire a virtual assistant. However, the best way to avoid being scammed is to work with a reliable agency to help you find and recruit your virtual assistant.
Thanks to Dan Scalco, Food Box HQ!
---
#23- Yes, to increase my scalability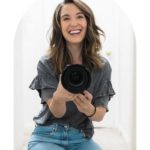 I use a virtual assistant for my photography business for two main reasons: customer service and scalability. At any given time, I'm planning fifty or more projects. My virtual assistant does my administrative tasks and bookkeeping so that I can focus on creativity and artistry, improving my end product and galleries that I deliver to my clients. My virtual assistant also does all of my email correspondence, which frees up my time and allows me to schedule more photoshoots. This increases my sales and reaches within my market.
Thanks to Natalie Woodrum, Here Today Photography!
---
#24- No, we want a team spirit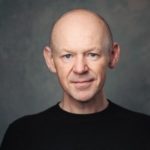 We have chosen against using virtual assistants because we believe that having everyone in the same building will ensure that everyone has a sense of belonging. VA's are excellent at what they do, but they only work for certain people. As a company, we prioritize human connection and everyone knowing their worth. Someone who works remotely and does not have access to those possibilities may not be as aware of the company's vitality as someone who works in the office.
Thanks to Jason (Jay) Ball, Considered Content!
---
#25- Yes, allows me to delegate tasks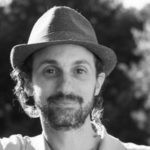 As a company owner, it's important to use my time efficiently. Having a VA, allows me to delegate tasks that I may not have time for or tasks that are not my core competency. This gives me more time to focus on revenue-generating activities and continue to grow my business. I also like the fact that I can build a personal relationship with my VA and she knows my business inside out. This makes it very efficient for me when it comes to delegating tasks.
Thanks to David Mason, Knobs. co!
---
#26- Yes, it saves training cost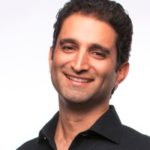 Additionally, you can save significantly on training costs. Typically, businesses must train their in-house employees on tasks and responsibilities after they have passed the hiring process. All of this requires time and money that the majority of businesses cannot afford. However, small business owners can engage individuals who are already
specialists in their sector through virtual assistants.
Thanks to Sep Niakan, Condo Blackbook!
---
#27-Yes, they work with flexibility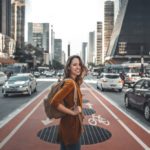 Yes, I have a Virtual Assistant and believe that having one has numerous benefits. For instance, they work from home. Online assistants are not required to work with you at
home or in the workplace. They are completely remote and may be located anywhere in the world at any time, which saves you money and logistical headaches. Additionally, they are less expensive than full-time staff. Hiring on a freelance basis is less expensive than hiring permanently.
Thanks to Veronica Miller, VPNoverview!
---
#28- Yes, as they work off-hours as well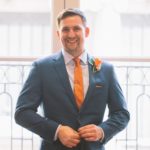 Yes, I have a Virtual Assistant and believe that having one has numerous benefits. For instance, they can work during your off-hours if necessary. Perhaps you require someone to respond to customer care emails during your off-hours or to finish duties while you sleep so they are available for you the following day. You can hire an assistant who meets your particular availability requirements, even if those hours are outside of typical business hours.
Thanks to James Green, DYL!
---
#29- No, due to language difficulties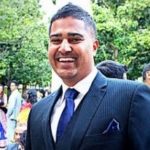 No, I do not have a virtual assistant, and I believe there are numerous disadvantages to having one. Consider language difficulties. If you're hiring a virtual assistant from another country, ensure they're proficient in the language in which you conduct business. Additionally, work queues such as if they are busy may prioritize work as they are allocated, which means you may have to wait for them to become available if another client arrives first. This may result in delays in the completion of your task.
Thank to Kavin Patel, Convrrt!
---
 Do you have a Virtual Assistant (VA) why or why not? Tell us in the comments below. Don't forget to join our #IamCEO Community.