Coworking is gaining popularity over time and may soon overtake the traditional set-up of an office workspace. It is believed that co-working spaces will be the norm in various places. This is especially the case for professionals such as independent contractors and freelancers. It will be keen to note their impact on the nature of workspaces.
Here's what entrepreneurs and business owners had to say about the future impact of co-working.
#1- Creating valuable opportunities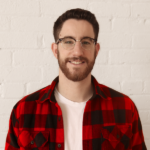 Coworking has cultivated many fruitful opportunities for growth and is primed to continue to do so in the future. These invaluable sessions of networking, collaborating, and sharing insight allow entrepreneurs to refine their business strategies and develop innovative solutions. Such a means to expand your network and portfolio will only continue to evolve.
Thanks to Dan Gray, Kotn Supply!
---
#2- Shape how people work in different environments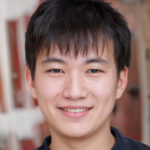 I think coworking spaces are going to shape the way people work in the future, with many of them seeing in-office work as collaborative work and potentially even networking, whilst at-home work will focus on independence. Of course, this isn't going to always be the case, and not everyone will want to chop and change all the time depending on specific tasks that they may have, but I do believe it's going to play a big role in how the workplace of the future is shaped.
Thanks to Sean Nguyen, Internet Advisor!
---
#3- Hybrid models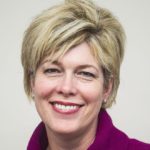 Hybrid workspaces are a mix of working formats that provide employees maximum flexibility while preserving a physical co-working element. A worker in a hybrid space can choose to work from home or from an office location while completing their daily chores. Hybrid models are the future of co-working, as business owners seek ways to entice employees back into the office without sacrificing the flexibility and comfort that workers have grown to expect from working from home.
Thanks to Cindy Corpis,  SearchPeopleFree!
---
#4- Promoting collaboration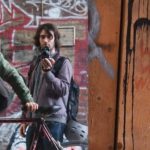 Coworking spaces have become more known to people in recent years because of the rising popularity of companies working remotely. Coworking spaces are great because they promote collaboration between people working in the space. They give people the ability to bounce ideas off of each other and share what they are working on. It has become very appealing in recent years because of the increased flexibility that they provide. While it is only becoming more popular, it will become much more widespread in the coming years.
Thanks to Frederic P. Lebeuf, Bombing Science!
---
#5- Enhanced collaboration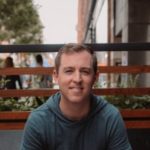 As the gig economy grows and the number of freelancers rises, so will the rate of collaborations among them. As a freelancer, one may have had to turn down opportunities due to the lack of a diverse and comprehensive skill set. When there are chances of this happening, it's only natural to seek out individuals who can complement what you are offering. With co-working comes enhanced collaboration, accessibility, and a better professional network.
Thanks to Chris Roth, Highline Wellness!
---
#6- Reinvent workplace strategy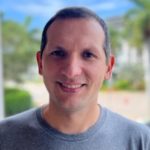 Gen Z is the future of the workforce and much like Millennials, they are advocating for a deeply-rooted work-life balance. The coalescence of a rise in the gig economy and Gen Z's work style shows us a promising future in the gig economy. Moreover, businesses have already begun to reinvent their workplace strategy around these changes. It will become essential for all companies to adapt by being open to flexible timings and employees, and having co-working spaces with better amenities.
Thanks to Igal Rubinshtein, Home Essentials Direct!
---
#7- Let businesses have their cake and eat it too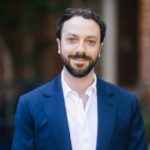 As flexibility increases in priority for today's post-pandemic workforce, coworking spaces are in a prime position to take full advantage of this shift. With the option of an available co-working space, small companies now have a financially sustainable option for hybrid working. Much is made of the prevalence of remote working, but there are too many advantages to in-person meetings and face-to-face networking to ever render it obsolete. Co-working spaces allow companies to have their cake and eat it too.
Thanks to Ari Evans, Maestro!
---
#8- Foster remote employee wellness through support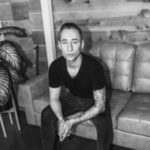 Coworking spaces will continue to gain popularity as gig work is fast becoming an easy way to recession-proof your career. People love flexible workspaces for the sense of community and support they bring. During a time when mental and physical well-being became a priority for more businesses, many co-working spaces now offer wellness classes and yoga. While companies see flex workspaces as a cost-savings solution remote and hybrid workers view them as support and inclusion in challenging times.
Thanks to Chris Gadek, AdQuick!
---
#9- Predicted to help reduce loneliness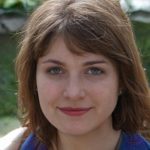 Coworking is on the rise. There are now more than 1,400 spaces in the United States. Coworking is attractive for a variety of reasons: people can get out of their homes and get work done in an environment that provides some social interaction; businesses can reduce overhead costs by sharing space. Co-working is predicted to have a number of impacts on the future. For one, co-working is predicted to help reduce loneliness and isolation. People who work remotely often feel lonely but co-working can combat that.
Thanks to Leslie Radka, GreatPeopleSearch!
---
#10- Rise of remote tech tools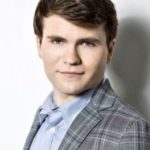 We're at a transition period in the business world, with rapid changes coming thanks to technology and shifting attitudes. Coworking and in-office organizations are no longer the default, and as remote tech tools continue to develop and lead us into Web3, they will eventually become the outliers. Coworking today is already being revolutionized by collaboration tools and software that allow remote teams to interact and share virtual office spaces.
Thanks to Brian DeChesare, Breaking Into Wall Street!
---
#11- Shift into a hub-to-spoke model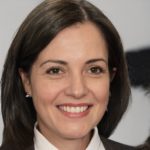 In this post COVID era, more businesses are looking to go back to their offices. The truth however is that in the future when more businesses try to go back to their offices, there would be an emphasis still placed on the health and safety of workers. A lot of co-working spaces would also start to divide larger spaces into private rooms for employees. I also believe that coworking would shift into a hub-to-spoke model. While the hub serves as a headquarter for clients' meetings while the spoke remains the flexible small domain that would help facilitate collaboration and co-working.
Thanks to Emma Gordon, USSalvageYards!
---
#12- Sustainability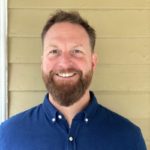 The impact of coworking spaces in the future will help to minimize the environmental effects of owning a business. Shared resources will help to increase the sustainability of an office, and will also help smaller businesses with being able to afford said resources. A combined space means sharing the cost of owning a business and decreasing the number of items needed to function. This means less energy exerted, which has a better
chance of decreasing a business's carbon footprint.
Thanks to Jim Sullivan, JCSI!
---
#13- A diverse ecosystem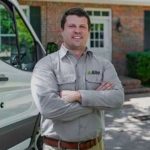 When it comes to co-working spaces, I envision the future as a heterogeneous environment. Office space will continue to be important for a company like ours, which relies on developing and maintaining its own IT systems. However, we've grown to rely on co-working spaces more and more for multinational roles and remote workers in marketing and other fields. As we've moved into other territories, we've realized how important it is for those colleagues to have access to collaborative workspaces.
Thanks to David Floyd, ThePestInformer!
---
#14- Learning new skills and sharing ideas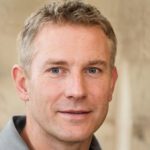 With so many people working in such close proximity, it's inevitable that co-working is going to lead to said business people and employees developing and learning new skills, which will increase their market value and generate new, creative and intriguing companies, ideas, and business models. Through working in close proximity with others, the coworking ideology will help to spawn a new generation of entrepreneurs who will revolutionize and change the face of business forever.
Thanks to Morgan Lilker, Watches of Today!
---
#15- Opportunities of forming connections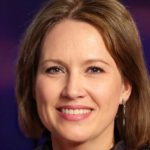 Coworking is going to pave the path for inclusive company culture and provide an opportunity for employees to connect with people of different caliber and mindsets. This could be both a boon and bane, depending upon how you're going to handle it. If your employees are comfortable with peers and are open to learning then this mixed working space will increase their productivity for sure.
Thanks to Maria Saenz, FastTitleLoans!
---
#16- Cost reduction in many operational areas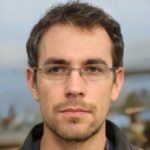 We are going to see a rise in co-working because it is thought that the future of corporate activities will be distributed and hybrid and therefore will be more flexible. The most significant future impact of the co-working business model is a visible cost reduction in many operational areas such as leasing and procurement, for example. With more flexible collaborative options, co-working spaces will serve as the control centers of larger activities such as corporate meetings, eliminating the need for reserved spaces and resources in typical office structures.
Thanks to Ronald Williams, BestPeopleFinder!
---
#17- Provide skills and culture under one roof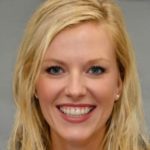 The future of coworking seems helpful for businesses that believe to build an inclusive culture for the employee. Without much effort, they will be able to provide peers of different ethnicity, skills, and culture under one roof. Generally, organizations have redefined their job roles and made their hiring process highly diverse to create an inclusive work environment.
Thanks to Madilyn Hill, Truepersonfinder!
---
#18- The rise of the entrepreneurial ecosystem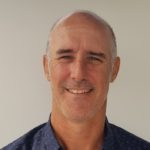 In recent years, we've witnessed a growing trend of people leaving their 9-to-5 jobs to start their own businesses. This is being driven by a number of factors, including the gig economy, the rise of technology, and the increasing popularity of entrepreneurship. And as more and more people become entrepreneurs, the demand for coworking spaces is likely to increase. These shared workspaces provide entrepreneurs with a place to network, collaborate, and get work done outside of the home.
Thanks to Todd Saunders, BIG Safety!
---
#19- The rise of independent workers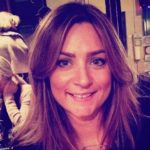 The modern workforce is increasingly made up of independent workers, and this trend is only set to continue in the years to come. This shift is being driven by a number of factors, including the gig economy, the rise of entrepreneurship, and the increasing popularity of remote work. And as the number of independent workers grows, so too does the demand for coworking spaces. These shared workspaces provide independents with a much-needed sense of community and support network, as well as a professional environment in which to conduct business.
Thanks to Danielle Bedford, Coople!
---
#20- Co-working will continue to grow in popularity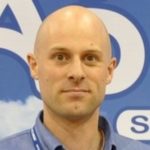 The future of co-working is difficult to predict, but it seems likely that the trend will continue to grow in popularity. One reason for this is that the benefits of coworking are becoming increasingly apparent. For example, co-working can help to promote creativity and collaboration, and it can also provide a more flexible and affordable alternative to traditional office space. In addition, as the workforce continues to evolve, more people are likely to work remotely, making coworking an attractive option. As the demand for coworking grows, it seems likely that more businesses will emerge to meet this need.
Thanks to Mick Humphreys, Z Grills Australia!
---
#21- Boost the growth of entrepreneurship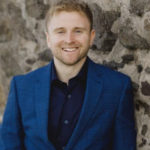 There is no doubt that recessionary conditions as statistics indicate always lead to entrepreneurial activity. The more uncomfortable a situation, the greater the scope for entrepreneurial activity. This will also be the impact of co-working, it provides rewarding offshoots for personal income streams to grow.  Coworking is the greatest gift of the 21st-century pandemic. The shifts in business models have provided a new model that can boost the growth of small businesses and entrepreneurship.
Thanks to Struan Baird, Luxury Ireland Tours!
---
#22- Access to flexibility and choice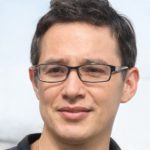 I think the future of coworking will be very relaxed. In an office, coworking is expected and even forced. However, when working in a remote environment or a hybrid workspace, you can choose when you want to work with someone and where you want to work. This could be going into the office, going around each other's houses, or even just to a nearby coffee shop. This choice will actually make people more invested in the work as they are deciding where and who they are going to work with.
Thanks to Joseph Greene, Trinidad Birding!
---
#23- Innovation and Diversity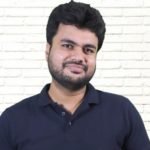 In order to be successful with a coworking project in 2022, you must be extremely imaginative and adventurous with your services, offerings, and space designs. Your goal is to stand out from the crowd and show how you're different from other co-working spaces. Members want you to look after them by providing fresh solutions to assist them to deal with the increased workload, stress, and intensity. Beyond what is already available, we will see more various sorts of co-working arrangements in 2022.
Thanks to Shiv Gupta, Incrementors!
---
#24- Community and individual health as the primary focus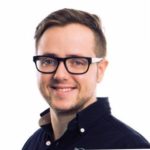 Even if you are employed by separate businesses, it is possible to support one another in your professional development if you are a member of a community that shares your goals and objectives. I feel that this would be in your best interest. In my experience, residents who use a coworking space regularly express a need for this feature, which is why it is predicted to become popular in 2022. After all, people tend to focus more intently on particular aspects of their health while they are working.
Thanks to Nick Jordan, Workello!
---
#25- Building stronger ties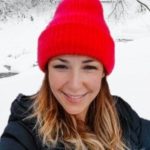 The future impact of coworking is likely to be even more significant in the years ahead.  However, I believe that coworking will help accelerate the ongoing convergence between co-working and workspaces. This convergence will help further accelerate the shift in the way that people work and live. Coworkers also report better relationships with coworkers outside their own company since they're able to meet people across different industries, who in turn become references for them.
Thanks to Adina David, Paperjobz!
---
#26- Building a supportive environment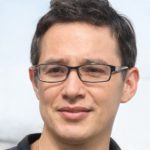 I think the future impact of coworking will be largely determined by its ability to provide a sense of community and connectedness for its users. If coworking can continue to build a supportive environment that helps people feel like they are a part of something larger than themselves, it could become one of the most important social movements of the 21st century. However, if co-working fails to create a meaningful connection between its users, it could quickly lose popularity and become nothing more than a passing trend.
Thanks to  Peter Beeda, FHA Lend Mortgage!
---
#27- Distance between colleagues will increase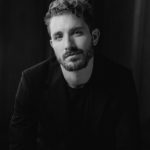 Coworking has already entered a stage of transformation due to most work being taken online and working from home being adapted into companies' work ethics. The biggest impact of this transition is the distance between colleagues that will arise since they will not interact with each other as much, but only when their work brings them together. As such, the team-building activities will become more and more important in order to establish a stable relationship that is more informal and independent from work and the company.
Thanks to Matías Rodsevich, PRLab!
---
#28- Increase productivity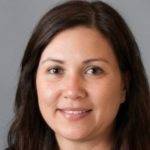 As we all know, if any particular task is done by a single person and many people, it will make a big difference in overall output. A single person will take more time to complete the task, or he may get exhausted in the end and will not perform it efficiently. On the other hand, many people will complete the task in less time, and their out will be much better than a single person. Similarly, co-working results in an increase in the firm's overall productivity.
Thanks to Lorie Carson, RealPeopleFinder!
---
#29- Opportunity for networking and diversity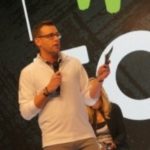 Coworking has suffered because of COVID and its impact on the job market. This decline is expected to be around 13%, and the number will rise in the future because of the diverse remote opportunities. There has been a push towards shifting to offices again, mainly by people who thrive in an office environment with like-minded individuals. Coworking will have an essential place for people who are inclined to enjoy a different lifestyle where they can share ideas with similar people. The most remarkable result of coworking will be the opportunity to form connections with individuals.
Thanks to Brandon Walsh, Interly!
---
#30- Stronger social bonds between employees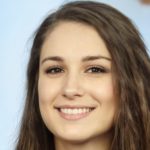 Remote work may have decimated the social bonds between employees, but coworking will certainly rejuvenate them. Coworking is extremely effective if you want to build working relationships between your employees. Unlike cubicle offices, or working remotely for that matter, a coworking space allows your employees to work as one. The constant movement and one-on-one communications between the team members mean that there will be stronger relationships in the workspace.
Thanks to Camila Henderson, FastPaydayLoans!
---
What will be the future impact of co working? Tell us in the comments below. Don't forget to join our #IamCEO Community.