Social Media
30 Entrepreneurs Explain How They Use Social Media for Business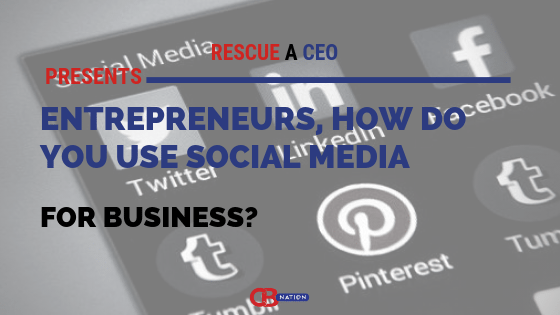 We live in the age of social media everything. New platforms appear overnight and take the world by storm. Business owners, no matter their field, are kept on their toes when it comes to keeping up with modern consumers. Snapchat, Twitter, Facebook, YouTube, and a host of other apps are where businesses need to be if they are trying to compete with a tech-savvy consumer base. We asked entrepreneurs and business owners about how they use social media for business and their replies are listed below. These tips might even help you find the right footing on social media for your business.
#1- To connect with potential and current customers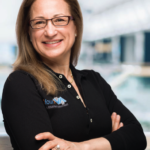 Social media marketing is a powerful way to connect with potential and current customers, as well as other businesses in your industry. When used correctly, social media can help you build relationships, drive traffic to your website, and generate leads and sales for your business. We have tried numerous campaigns to connect with clients from different parts of the world, and we have seen that our efforts have been successful in generating leads, sales, and even customers from organic reach.
Thanks to Catherine vanVonno, 20four7VA!
---
#2-  Manage customer expectations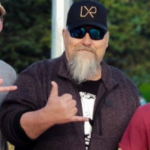 Use social media to manage customer expectations. Just because your response time should be fast, it doesn't necessarily mean you can fix all customer issues fast. Clearly explain to customers how long it will take to resolve their issues—even if it means revealing that you don't know how long it will take instead of giving false promises. Provide self-service information resources for frequently asked questions. Make your social customer service hours of availability clear.
Thanks to Dave McCurdy, Eco Driving USA!
---
#3- Look for potential talents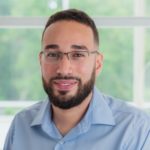 We use social media to look for potential talents willing to work in our company. We do it by posting job vacancies and opportunities through various digital channels, which helps us reach a broader audience. Through social media, job seekers will get the opportunity to review our company culture before they submit their application forms. Doing so saves our time searching for the right people and allows us to attract candidates whose attributes align with our values.
Thanks to Adam Garcia, The Stock Dork!
---
#4- Sales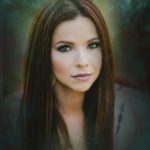 There is no better sales tool for a brand than an enthusiastic customer and no better loudspeaker for an enthusiastic customer than social media! Our candles are designed to create the ideal immersive atmosphere. In addition to creating our own content to highlight how we accomplish that, we showcase how our customers have brought us into their lives and how we've transformed their listening, reading, and watching experiences!
Thanks to Leah McHenry, Mythologie Candles!
---
#5- Assist with lead scoring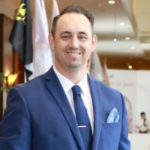 We obviously use social media to promote our products and to engage our customers. However, we also use social media to assist us with lead scoring. We have predictive marketing software that scores new contacts as they come in, but by acquiring more information through social media we can get a more accurate score. When a lead score is high we make sure to engage with them whenever possible.
Thanks to Robert Burns, NULEEV!
---
#6- Provide data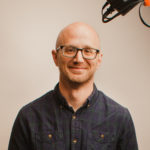 We rely heavily on social media to help us build relationships with influencers who are critical to our business' competitiveness both online and offline. Social media not only helps us engage with these individuals, but these platforms also give us the data we need to monitor the progress of our influencer campaigns. We collect the data from these social media platforms relevant to our campaigns and use the insights to determine how effective or ineffective the campaign is.
Thanks to Daniel Barrett, Adwords Nerds!
---
#7- Personal branding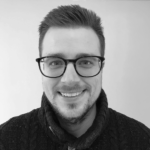 I help people to improve their website's visibility in the Search Engine, and I do the same for my own website. LinkedIn is where I do all my 'personal branding' and share the work I've been doing. As a freelancer, I don't have a big team with a wide-reaching network, so LinkedIn gives me the opportunity to share my passion and build my own network. For me, LinkedIn organic posting will be a part of my own marketing strategy for a long time to come.
Thanks to Tom Crewe, Freelance SEO Consultant!
---
#8- Inform our customers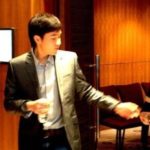 I see social media as the ideal tool to use to inform our customers and casual viewers about the pros and cons of products that may interest them, direct them to new products, and provide useful tips that could improve their auditory experience. We do not use it to sell any products, if the customers do wish to purchase after viewing our social media pages, links are provided on the website.
Thanks to Colin Toh, Headphonesty!
---
#9- Drive traffic to our website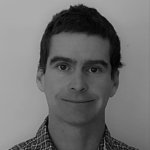 There are a number of ways we use social media to benefit our business. Social media can be used to drive traffic to our website and blog, which can lead to sales. We also use social media to network with other businesses. We have found that connecting with other businesses through social media has led to collaborative relationships that have been beneficial for both parties. Additionally, we use social media to stay up-to-date on industry news and trends.
Thanks to Shaun Martin, Denver Home Buyer!
---
#10-  Increase brand awareness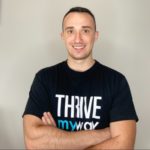 Most of the world is on some social media channel, meaning that most of our potential customers are on Facebook, LinkedIn, Twitter, or Instagram. These potential customers spend hours every day scrolling through their favorite channels, so it's a perfect opportunity to let them know about us and what we do. By creating a robust social presence, there is a much better chance that potential customers will discover our brand while they are on social media.
Thanks to Georgi Todorov, Thrive My Way!
---
#11- Creating awareness campaigns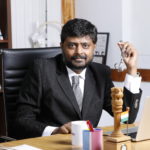 Social media is a great tool for creating awareness around issues or topics related to or close to the heart of my business. Spreading our brand values online, I find grows our reputation, which always helps to bring in more leads. Also, I find that the best hiring process is equitable, transparent, and promotes our company culture. Sourcing candidates via social media and giving opportunities to the less privileged is one great way I use networks to grow my business.
Thanks to C R Venkatesh, Dot Com Infoway!
---
#12- Make real-life connections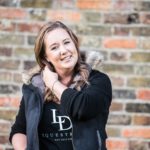 I teach my students to use social media to make real-life connections and be helpful to others. These digital platforms were never intended to be used to sell or to shamelessly promote. Social media should be used to build and nurture relationships, connect with other human beings, share value, to show up, and be useful to your community and to the world. Using Facegroup groups to simply be helpful, friendly, and authentic, is one
of the best ways to leverage social media use for business.
Thanks to Sophie Callahan, Sophie Callahan Photography!
---
#13- Validation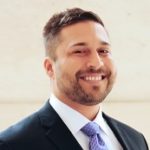 We frequently use social media to promote our brands, businesses, and products. I work in the mortgage industry. I use social media for two reasons: validation and to see who I am. I want my realtors, clients, or customers to use my account to validate what I do and the type of person they are dealing with. Seeing the comments and testimonials validates how good my offer is and how reliable I am as a person. As a result, it is somewhat all about me.
Thanks to Neil Anders, Trusted Rate!
---
#14- Keeping up with trends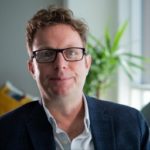 Social media is useful as a way to see what everyone else on the market is doing and keep up with trends. It allows us to see when disruptive trends are happening firsthand so that we can start to brainstorm ways that we can improve our business strategies. We also use it to build relationships with other financial businesses. This is important for us as we also offer B2B services as well as B2C services and what better way to connect to them both than through social media?
Thanks to  Matthew Debbage, Creditsafe Asia and Americas!
---
#15- Keep in touch with customers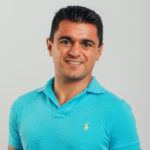 We use social media to connect with our customers, and it has proven to be an invaluable tool for us. We use social media to keep in touch with our customers, who we want to be able to reach out to and ask questions if they have any concerns or problems. We also use it as a way to get feedback from our customers, which helps us improve our products and services for future clients. Social media has helped us grow our business by providing us with a platform where we can reach out and connect with everyone.
Thanks to Steve Spagnola, Stevesie!
---
#16- To reach out to a larger audience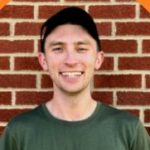 I use social media to reach out to a larger audience and expand my customer base. These platforms serve to be a fishing ground to attract more customers. The best part is that a very diverse demographic uses social media. So, it gives me a chance to connect with a range of different audiences belonging to varying age groups. This diversity is excellent for increasing my brand visibility and awareness.
Thanks to Andy Kolodgie, Sellmyhousefast!
---
#17- Collaborate with micro-influencers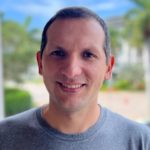 Influencer marketing is an effective way to get your brand out there and connect with the right audience. It can seem like the most fruitful choice to collaborate with an influencer who has a large following. They are more closely connected to their audience and can give your brand the right kind of spotlight, especially since their niche followers are more likely to engage with you. Furthermore, they are also a budget-friendly way to dabble in influencer marketing and gauge if it works for you.
Thanks to Igal Rubinshtein, Home Essentials Direct!
---
#18- Live sessions with relevant guests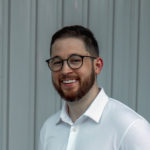 Live streams with a specific agenda and a relevant guest can work wonders in propelling your brand to the right consumers. Here, the guest is the key to amplifying your reach. This is why it's crucial to select a guest who has shared interests and thereby a similar audience whom you can reach. Always make sure the topic is equal parts simple, engaging and informative. It also gives the viewer a peek into your brand identity and the people behind the brand which helps them form a stronger connection with you.
Thanks to Marc Roca, 4WD Life!
---
#19- Show my abilities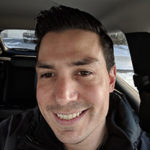 As a digital marketer and SEO expert, it is important for me to establish my credibility by having a solid online presence. I mainly use social media as an avenue to show my abilities as an SEO expert and online marketer. It is where I share tips and tricks about SEO and digital marketing so I can offer value and also potentially gain followers at the same time. Essentially, social media is my platform for marketing my skills and my business.
Thanks to Israel Gaudette, IG Marketing!
---
#20- Build a community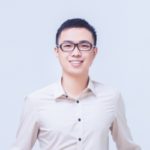 We use the social media of our business to build a community. We understand how important customer loyalty is, and it's easier to have loyal people in the business when you have a solid community. With the help of social media, it's easier to reach out to people personally. When they feel your enthusiasm and willingness to be up close and personal, they will want to be part of your community. On social media, it's easier to talk to them, and offer them what they need.
Thanks to Luke Lee, PalaLeather!
---
#21- Drive brand engagement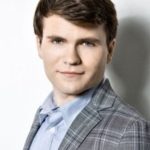 Rather than using social media as another promotional tool to push marketing strategies and boost sales, we use it to drive brand engagement and foster multi-channel communications. Sticking with the 80/20 rule, we spend 80% of our time creating rich content that speaks to our followers, educates, and opens up the door for them to engage with us. We spend the other 20% of our time creating content that more directly contributes to our revenues.
Thanks to Brian Dechesare, Breaking Into Wall Street!
---
#22- Build trust and loyalty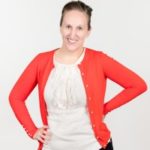 I use social media for my business to build trust and loyalty. Connecting with current and potential customers alike is a pivotal responsibility that I do not take lightly. In order to represent my business and its great work adequately, I actively ensure that we are represented in the best light possible on all of our social channels. I want our core values and commitment to providing nothing less than excellent service to stand out. . All of this and more help in my mission to build and maintain trust and loyalty for my business.
Thanks to Datha Santomieri, Steadily!
---
#23- Make yourself more visible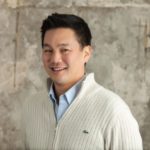 It helps make yourself more visible. Most people now, especially millennials and Gen Z, seek new brands and products not through usual search engines, but through social media. Instagram and TikTok have become a moving force in marketing, and social media, in general, has become obligatory to be perceived as a legitimate brand in the digital world. You're more likely to be discovered by new potential customers if you post content on multiple social media channels that are tailored to your target demographic.
Thanks to John Cheng, Baotris!
---
#24- Reach out to our target audience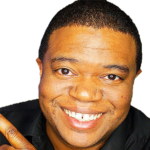 We use social media as a means to branch out to our target audience. We try to do this whilst using analytics tools to help us understand how other businesses like ours are reaching their intended customers as well as which of our own posts are doing well. We also like to see other businesses' social media posts so we can stay ahead of the curve and make sure we are keeping up with trends in the market.
Thanks to Chris Myles, Golf Cart Go!
---
#25- Get inspired and hopefully inspire people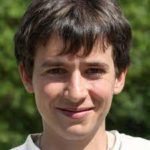 I use social media in my business to both get inspired and hopefully inspire people. There are so many like-minded people in the food industry and I am constantly gaining inspiration from different people's recipes and meal preparation, this inspiration normally leads to me sharing someone that I have concocted, and hopefully, that will go on to inspire someone else, leading to an uninterrupted loop of inspiration.
Thanks to Brett White, Addicted to Veggies!
---
#26- Working with Influencers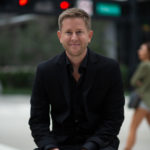 Social media is an essential commodity for any business owner nowadays. A solid online presence can change the whole landscape regarding audience and engagements. Influencers have slowly taken over the social media industry, and they can now be deemed impactful on various channels. Our retail store collaborates with famous influencers to promote our products and services.
Thanks to Scott Keever,  Scott Keever SEO!
---
#27- Run competitions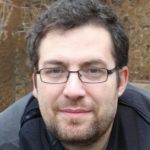 It took us a little while to understand what the best social media platform is for us. As a company that sells experience, we need to be able to advertise that experience effectively. One of the main ways we use social media is to run competitions. We like to advertise the products and experiences we offer by relying on interaction in a way that will help boost our product ratings. Competition means that we get more positive feedback that we can use to market our products.
Thanks to Elijah Miller, RC Ride On Cars!
---
#28- Research target audience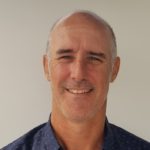 Social media is a great way to really get to know your target audience inside out. You can use various social media platforms to collect data about the demographics, interests, and behaviors of your target audience which will in turn help you develop marketing strategies that are tailored to their preferences. It can also help you improve your products and services to better meet the needs of your target market.  Additionally,
social media can help you gauge customer satisfaction.
Thanks to Todd Saunders, BIG Safety!
---
#29- Make impressions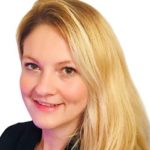 In the world of marketing, first impressions matter as much as anything else. When people hear about a new brand, they're very likely to search for it on their favorite social media platform to know more about it. As such, social media is where brands make the first real impression on consumers. We use our social media platforms to create ever-lasting impressions on consumers and convince them to visit our website by educating them about our brand and making them curious about our products and services.
Thanks to Janet Patterson, Highway Title Loans!
---
#30- Show off the power of our tool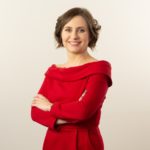 On the whole, social media is a great way to show off the power of our tool. SEOWind is a cutting-edge provider of creative writer support tools in the SEO space, so as you might imagine we've got to be savvy and show off our services as much as possible to get the kind of customer buy-in any new tech requires. Using social media as a kind of digital showroom with case studies, rather than a direct advertising platform, is what I've found to work best.
Thanks to Kate Kandefer, SEOWind!
---
How do you use social media for your business? Tell us in the comments below. Don't forget to join our #IamCEO Community.